Keven Aland had every intention of being a classical violinist. He'd always loved the genre, and after earning a degree in performance from the University of Colorado, Boulder, he set out to pursue a career in classical music.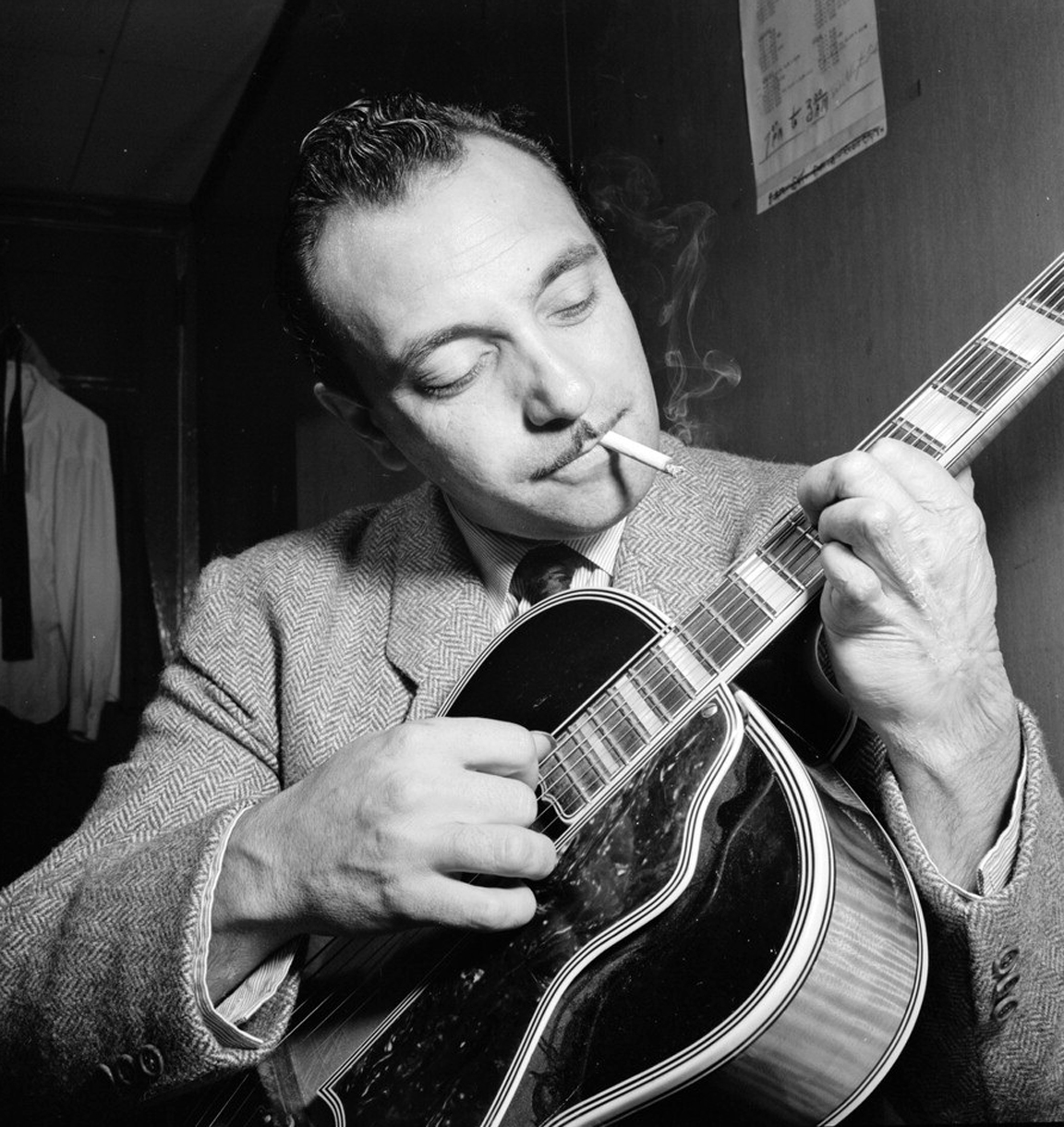 He earned a fellowship with the London Symphony Orchestra and played with the South Florida Orchestra, the Sarasota Chamber Orchestra, the Transylvania Symphony Orchestra and the Boulder Philharmonic. Everything was going according to plan. But when he discovered the music of French jazz guitarist Django Reinhardt, he uncovered another side of his musical passion: gypsy jazz.  
The genre took the classical music of the time and adapted it for small, acoustic ensembles with a hip, swung flair. Aland was smitten.
"Somewhere along the way, I heard Django Reinhardt's band, Hot Club of France," he says. "I was instantly captivated. I would listen to those recordings over and over, just listening for mistakes, and I couldn't find any. These were recordings from the '30s, so there were no overdubs. It was the most perfect, passionate music I'd ever heard, and I knew I needed to find a group of musicians to play it."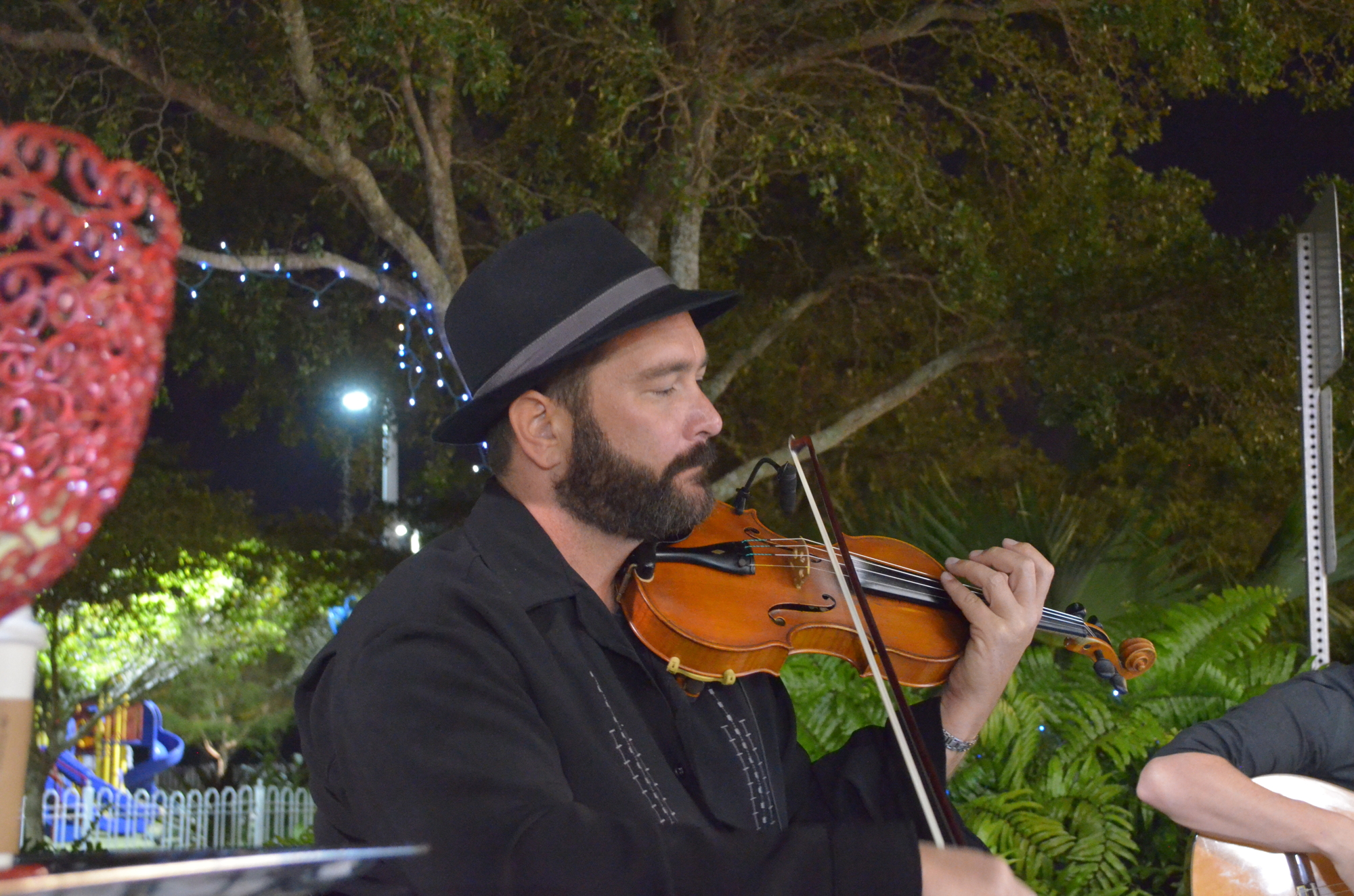 It would take nearly 15 years, two countries and countless gigs before Aland was able to realize his mission. His quest to form an authentic gypsy-jazz ensemble took him to Costa Rica, where he played rumba and flamenco music for four years before moving back to the United States and playing in bluegrass, rock, country, blues — even Celtic bands.
Along the way, he formed relationships with like-minded musicians, and now, Aland says he's found the perfect group of players to pay tribute to the genre that captivated him so long ago.
With his new ensemble, Hot Club of SRQ, Aland says he's ready to share gypsy jazz with Sarasota.
A NEED FOR SWING
Aland, 44, is sitting in his home studio, sipping black coffee and listening to an unmastered track from Hot Club of SRQ's forthcoming album.
"I actually kind of like the way it sounds, unmastered," he says. "It almost feels like you're there, listening to it live."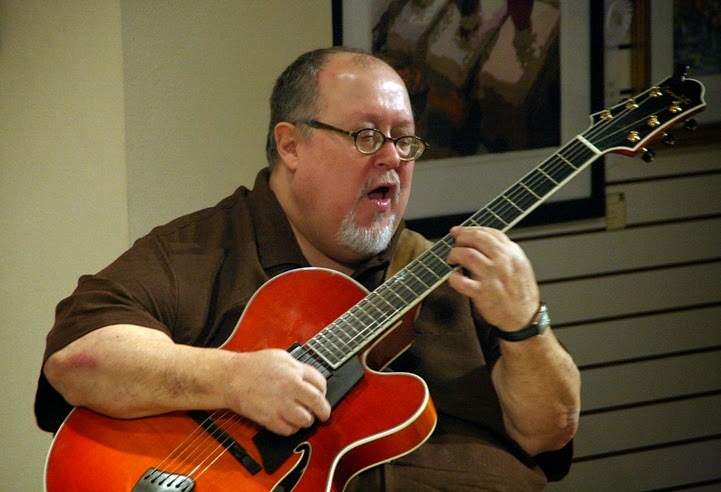 Relaxing before his evening gig, he glances at his collection of posters from various Django music festivals he's attended across the country. He points to one from last June, hanging near wall-mounted guitars, mandolins and violins, and remembers how inspiring it was.
"I'd kind of given up on the whole Django purist thing," he says. "But when I came back from that festival, I realized how much I missed that authentic sound. I like playing different styles, but I need that swing. So I called up a guitarist I'd played with, Larry Camp, and told him, 'I'm starting a new project, and you've gotta be in it.'"
"There's nobody doing anything like this in town. You walk through the front doors, and it's like stepping into a time capsule."

– Tyler Yurckonis, owner, Starlite Lounge
Camp, named one of the top-10 unknown jazz guitarists in the country by Musician Magazine, joined Aland on violin, Sarasota native Jon McLaughlin on rhythm guitar and J.P. Coley on upright bass to form Hot Club of SRQ.
The group began learning Reinhardt's repertoire and writing original music in the same style, and it didn't take long to earn a dedicated following. The group's newest weekly gig, Tuesday nights at Starlite Lounge, is quickly becoming a popular destination for live music.
"The response has been incredible," says owner Tyler Yurckonis. "Even the staff loves it — they all request to work on Tuesday nights. There's nobody doing anything like this in town. You walk through the front doors, and it's like stepping into a time capsule."
PART OF THE CLUB
There aren't a lot of uniquely American art forms, but jazz is widely considered to be one of them. And for Aland, that's a huge part of the genre's appeal. With Hot Club of SRQ, he hopes to introduce more people to jazz, especially those who might typically shy away from it.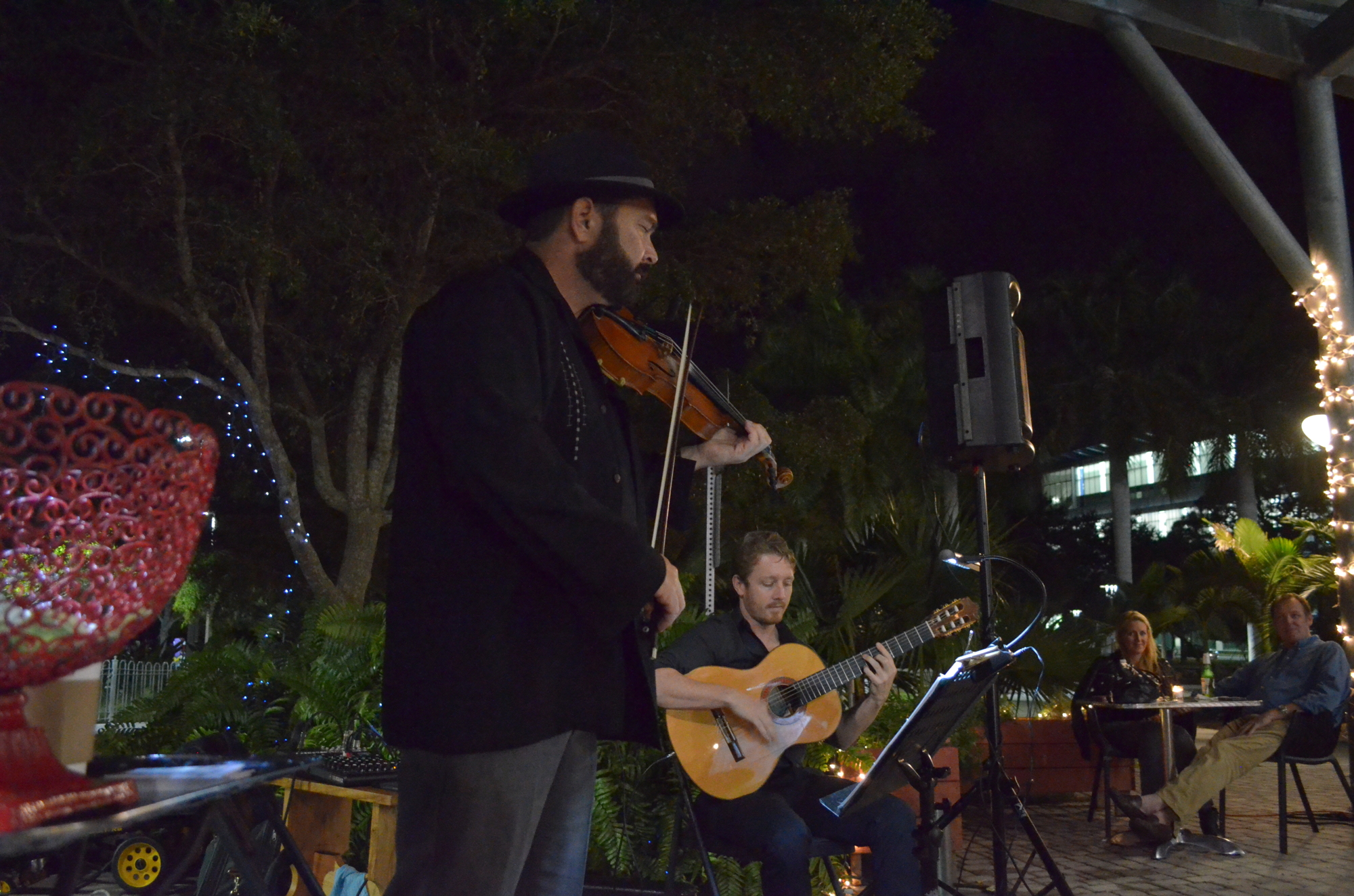 "Gypsy jazz is a very accessible form of the genre," he says. "There's an almost instant response. People don't even know what they're listening to yet, but they're already grooving to it. I think it's really important to play this style of music and keep it alive. It's a part of appreciating American culture."
After years of searching, Aland says he feels grateful to have found a group of talented musicians who share his love of the music, and he hopes to continue the momentum locally. He expects the group to have its album ready in the next few months, but for him the best way to experience it is live.
"Improvisation is a huge part of the music," he says. "There's a sense of risk and excitement. It's a lot like riding a wave — you could wipe out, or you could have an incredible ride. I want people to experience something different. Maybe they can feel like they belong to the 'club,' too."