More than 20 years ago, when Geoff Huntting was being interviewed for the position of rabbi at Temple Sinai, he was told that the congregation was open to all.

Twenty-three years later and preparing for his retirement in June, Huntting has enjoyed testing just how open-minded they really are.

"They'll say, 'Rabbi, I don't think you're right about this,' but they'll let me do that," Huntting said. "I basically said, for me to come here, you have to welcome everyone. You've got to welcome someone who's married to someone who isn't Jewish, people who have converted in to Judaism. And you also have to welcome all aspects of our community — Jews of color, LGBT Jews, as well."

When Huntting arrived in Sarasota in 1993, the temple was only 2 years old and was developing a reputation for its inclusivity compared to more conservative temples. Under his leadership, that definition of acceptance expanded.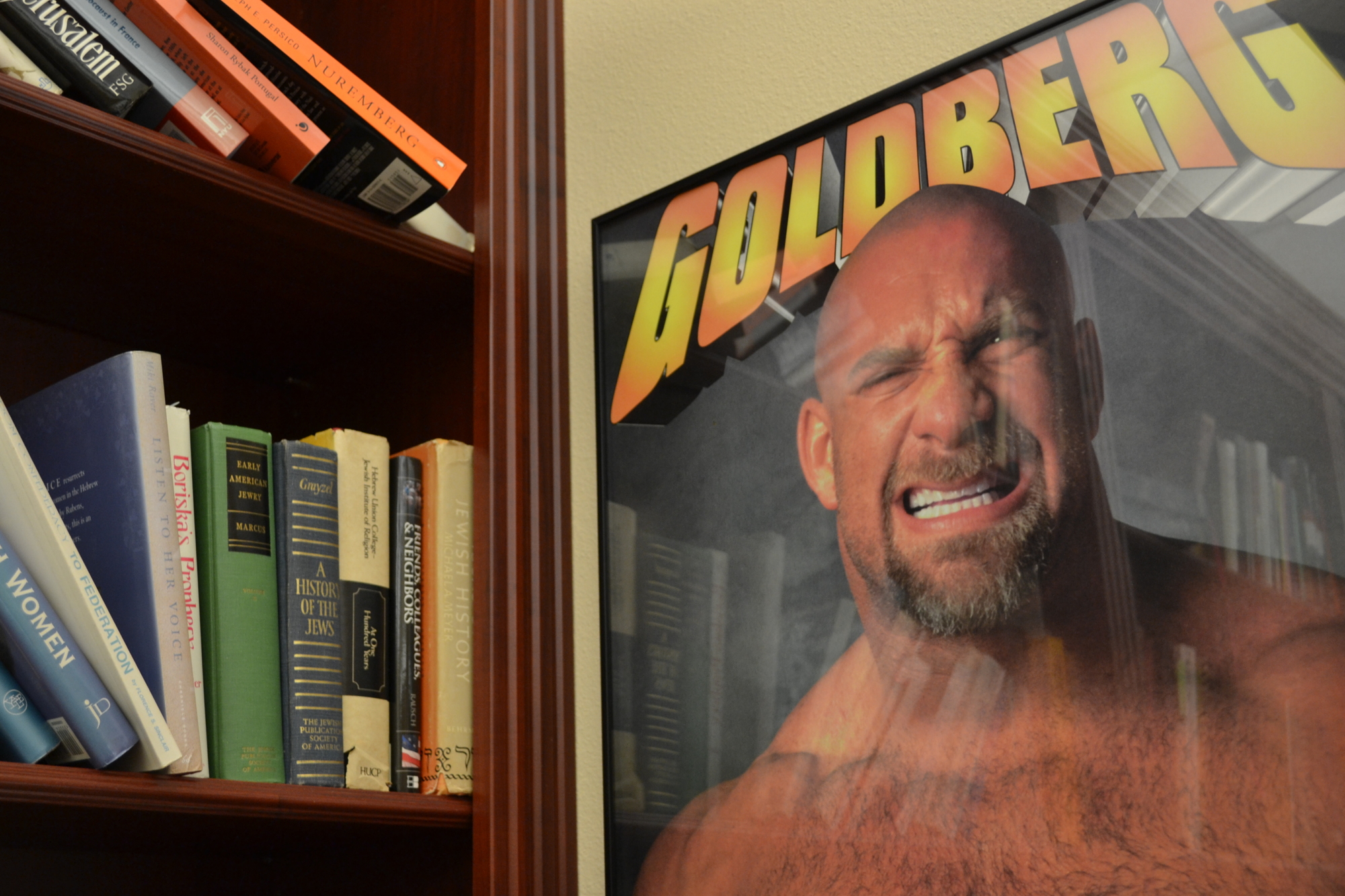 Huntting has a way of mixing pop culture, music and the Torah in his services. When reflecting on his early years on the job, he makes a hand motion from "Wayne's World" to recall a memory. He's thinking back to the first same-sex marriage ceremony he performed as the rabbi for Temple Sinai in 1995.

"We were covered in all the newspapers, and it was not nice," Huntting said. "We got hate mail. We had to keep the children out of our study — that's where our answering machine was — because they were leaving hateful messages."

The congregation stood behind Huntting and his decision to remain inclusive to all members. Temple Sinai received some support from the American Jewish Committee, who helped write three letters in return for every hateful letter received.

"That's all changed now, and it's no longer controversial," said Huntting, as many synagogues now hold same-sex unions.

Temple Sinai Chazzan and long-time friend Cliff Abramson recalls Huntting's actions following an interfaith service organized in response to Sept. 11, 2001. The services included clergy from Temple Sinai, a local church and representatives from a mosque. When the service concluded, a representative from the mosque felt uneasy to walk to his car alone. Huntting volunteered to walk with him.

"If you have an underdog who means no harm to anyone else and their rights are in danger, he is the first one to be up at bat for them," Abramson said.

Huntting is known for his opinions on current events and politics, which stems from an earlier career as a litigator representing the California Highway Patrol. He felt compelled to pursue his rabbinic studies at the age of 39.

Now, 30 years later, he's ready to start the next phase of his life: retirement, which will allow him to indulge in his obsessions with music all things French. Huntting is a relentless student who still meets with a tutor every Monday for French lessons.
He'll miss the creativity that the position of rabbi has given him. In particular, Huntting likes to incorporate music into Temple Sinai's services.

"They have given me complete leeway on creativity," Huntting said. "I've done lots of creative services here rather than using the book."

This year, Huntting was proud to celebrate Temple Sinai's 25th anniversary. He marked the occasion with the announcement of his retirement, set for June 30. Huntting is proud to leave a legacy of acceptance, and hopes incoming Rabbi Michael Shurgel can continue once he steps down.

In February, Huntting presided over another same-sex marriage ceremony for congregation members. He received an email from the first couple, pleased to see that another couple could get married at Temple Sinai — except this time, with the full recognition of the law.

"There is a remarkable open culture here," Huntting said. "One of our mottos is 'Sh'ma Koleinu,' which translates to 'listen to our voices.'"