Easter, like other major holidays, incorporates food as an integral part of the celebration. Depending on one's cultural origins, traditional foods and meals may vary, but all are centered on the themes of rebirth, renewal and spring. The Easter egg, perhaps serving as a symbol of such themes, is a central and common food connection shared by many cultures.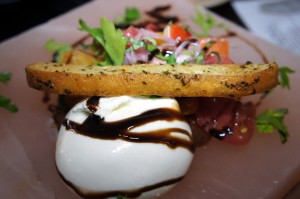 In the United States, many families celebrate with traditional Easter meals at home. However, over the years, more and more restaurants have been hosting special Easter menus. In Sarasota, these special meals take the form of Easter Sunday brunch or dinner.
Since many restaurants will be closed on Easter Sunday, we're highlighting a sampling from those offering Easter specials.
Easter Brunch Options:
Easter Dinner Options:
So, for your Easter celebration, if the quality of food is as important to you as the time spent with family and friends, you might want to get hopping to one of the options above. Enjoy the holiday!