In December 2022,  David Harris, also known as "Yogi," told a programs officer, "I want a program that helps me reenter society."
In preparing to depart prison after almost 30 years, Harris had only one condition — that wherever he was headed, it had better not be an area riddled with drug use. 
The officer suggested Project 180, cautioning him that the organization required drug and alcohol tests every 90 days.
"I says, 'OK, well, that can't hurt me,'" Harris said. "If anything, that would help."
Although he had come a long way in his self-improvement journey, Harris had very little in the way of material possessions after he was released from the county jail and left on the sidewalk, waiting to be picked up by Project 180. 
The only clothes he owned were what he had on: shorts smaller than his boxers, a T-shirt, socks and a pair of thick boots. 
Yet while living under the nonprofit, he would continually find the strength to do what he said was the hardest thing to do at that time — to get up and face the next day. 
Today, Harris is eager to get up for work each morning at Beneva Flowers & Plantscapes, a company at which he started in December 2022 and where he is now manager of his department. 
Project 180's founder, Barbara Richards, said she always felt called to her line of work, having volunteered in the past for a men's prison support group in San Francisco.
While completing a master's degree in criminology and criminal justice at Florida State University, she decided to start a reentry program and founded the nonprofit in 2008.
According to a media release, only 14% of the organization's Residential Program graduates are arrested again during their first year after release, compared to the national rate of 44%, while those who do not graduate recidivate at a rate of 27%.
A place to start 
In addition to helping him obtain his job, Harris credits Project 180 with meeting many needs he could not have fulfilled on his own.
Staff helped him obtain health care, dental care, vision, housing, employment, and a driver's license, while the nonprofit also offers him a community of others in similar situations.
Harris had long realized that it was the people he surrounded himself with who would determine his success in life.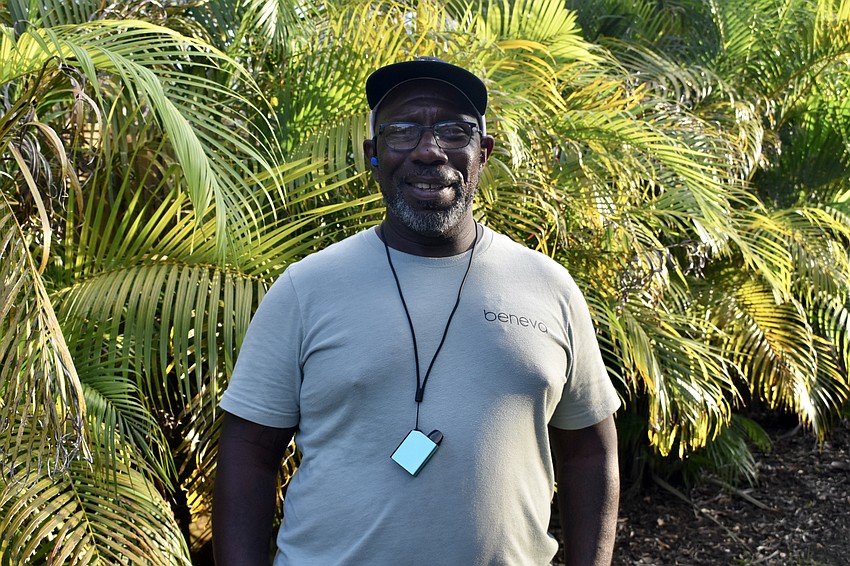 In 1995, he committed an armed robbery at an ATM, stealing $40, and due to his status as a repeat offender, was sentenced to life in prison without possibility of parole.
He found prison never suited him, and eventually made a decision to associate with people like judges, police officers and teachers, becoming a law clerk and pursuing a bachelor's degree in administration from within prison. 
A story he read in Florida Law Weekly inspired him to successfully pursue the overturning of his sentence.
"Now, I'm willing to abide by the rules of society, but I have to demonstrate that I'm willing to do that," he said. 
Amid the overwhelming experience of starting his life anew, he appreciated that staff encouraged him to slow down and enjoy moments like eating a hamburger for the first time in decades, at Miller's Ale House.
"It was the mushrooms that did it for me," he said. "It was the biggest hamburger I'd probably eaten in my life at that time, and I know it was the best hamburger I had eaten in my life at that time."
One of the positive experiences has been a renewed relationship with his family.
"I used to be the guy they didn't want at the family reunions," he said. "Now, they want to know when I'm coming home and they're genuinely happy to hear from me.
Yet the group also offers a community of its own, something he said has been enormously helpful.
"If you look like you might have something on your mind, they want to know what it is," he said.
The necessary support
Seth Campbell is another member of that community. Like Harris, he had nothing when he finished a three-year prison sentence in November 2022. However, he came to serve as residential program coordinator for the nonprofit.
"I slowly but surely accumulated a wealth of things, so to speak," he said.
The former Bradenton resident had long been homeless, having never had a driver's license or vehicle nor maintained a job.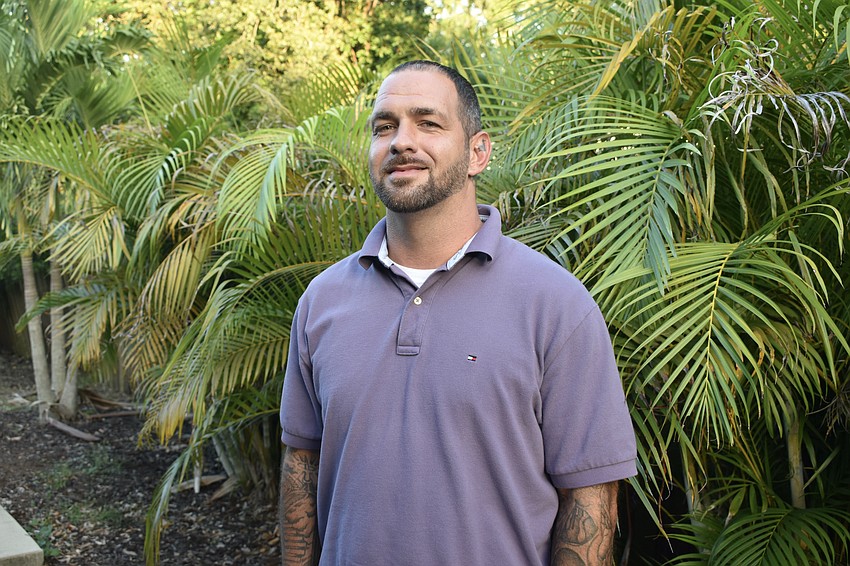 He called the experience of learning to drive "overwhelming."
"The only time I drove before, it was a stolen vehicle. I was kind of scared of the roadways," he said. 
Like Harris, Campbell emphasized the community Project 180 offers.
"Usually, people go back to what's comfortable, so I think the hard part is forming a new core and trusting complete strangers," he said, noting that once people are able to open themselves up, they discover a new group they can align themselves with.
When Campbell experiences self-doubts, he finds it helpful to share his feelings with the group, including those who may be further along on their journey. 
Living as part of the group is a step toward living independently, he said.
"Being able to live a normal, productive life is easy, because I no longer have to put a substance in my body," he said.
He is also grateful for the impact Project 180 has had in pushing him to take a job, including a past role with Beneva Flowers. 
Campbell says he has developed a vision for his life — to help others. He is now pursuing psychology through college courses, something he never had thought was possible in the past.
"Through people pushing me to become the best version of me, I was able to conquer those fears and believe in myself," he said. "If I can help people for a living, and maybe even if it's just one person, it's worth it. Everything's worth it."
He's also finding the opportunity to enjoy trips to locations like Orlando, Key West, and Atlanta. 
As Harris said, "Sometimes we're too proud to ask for help, but this program teaches you that you don't have to worry about being too proud to ask for help, you just be proud enough to walk through the doors that are open for you."
A mission of understanding
The stories of Harris and Campbell echo others, said Richards.
When people leave prison, they have usually lost any credit, jobs, or housing they may have had. They often have no one to go to, and this is where the nonprofit's services come in.
At the heart of the organization, she said, is the Residential Program, which offers up to two years of program residency and other assistance for men, helping counter issues like housing affordability and housing discrimination. 
This program is specifically for those suffering from addiction, something she said impacts 75% to 95% of all people who are incarcerated. Most men in the program began using drugs prior to adulthood, she said. 
"Once someone becomes involved or becomes addicted, life becomes very chaotic, very miserable," she said.
Another program, First Week Out is important, she said, because it establishes relationships with individuals several months before their release from prison.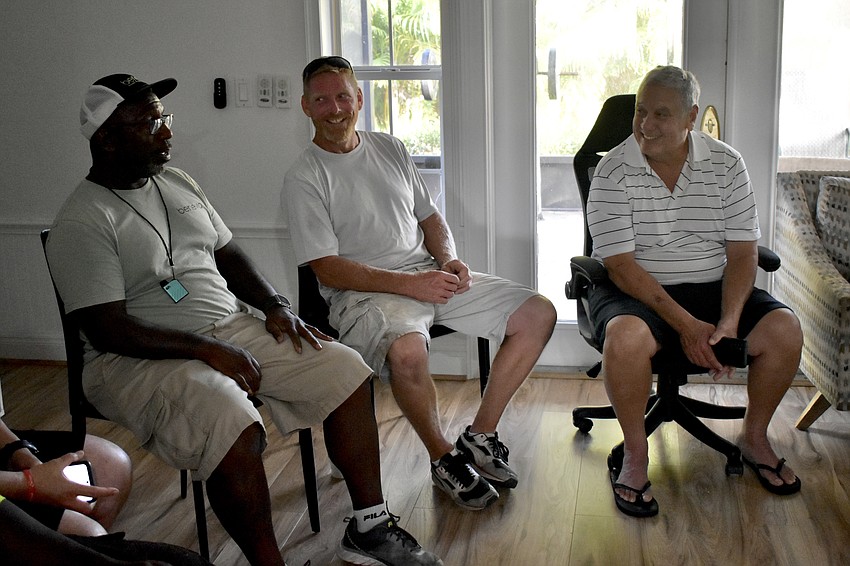 Project 180 also offers a referral service to different resources in all Florida counties, a financial literacy course and CEO Workforce Education class in the Sarasota County Jail and a yearly lecture series for the public.
Richards said it is important for the community to be aware of all of the issues that Project 180 works to counter.
"We're all the same," Richards said. "As human beings, we share common needs and desires, and our underlying humanity connects us, whether we choose to see that or want that."