Thursday, Sept. 28
Sacred Lundy: Sarasota School of Architecture at St. Paul Lutheran Church
6 p.m. at St. Paul Lutheran Church, 2256 Bahia Vista
$10
Visit PreserveSRQ.org
David Baber, vice president of the Sarasota Alliance for Historic Preservation, will conduct a tour of St. Paul Lutheran Church, which was designed by Sarasota School Architect Victor Lundy, followed by a presentation about Lundy and the church by author Christopher Wilson. The event is free for members of the church and the alliance.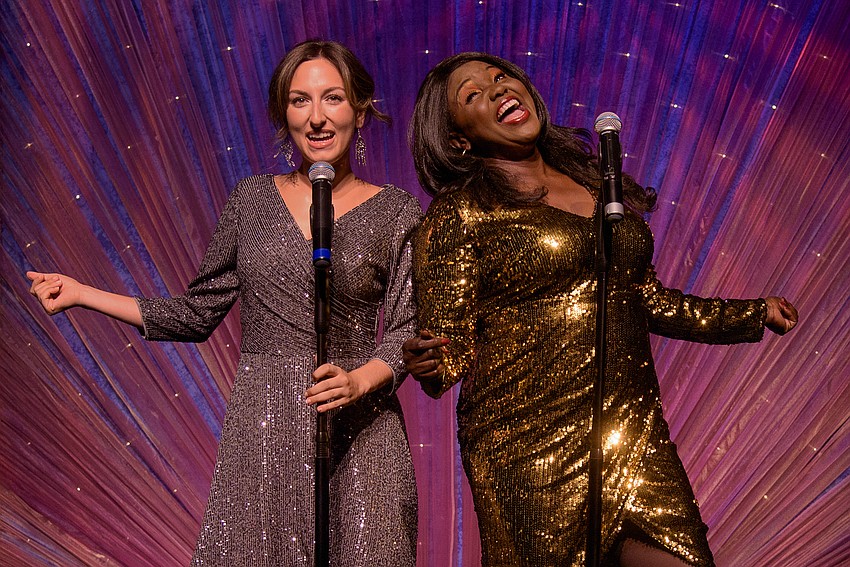 'Up on the Roof'
7:30 p.m. at FST's Court Cabaret, 1265 First St.
$18-$39
Visit FloridaStudioTheatre.org.
In the 1950s and 1960s, Manhattan's Brill Building was home to songwriting duos such as Jerry Leiber and Mike Stoller, Carole King and Gerry Goffin and Burt Bacharach and Hal David. Their iconic "Brill Sound" is showcased in this musical revue by Rebecca Hopkins and Richard Hopkins. Runs through Feb. 4. 
'Ruthless!'
7:30 p.m. at The Sarasota Players, 1400 Boulevard of the Arts, Suite 200
$32
Visit ThePlayers.org.
The theater company now known as The Sarasota Players presents the morbidly funny tale of an 8-year-old who's willing to go the distance to play Pippi Longstocking in her school musical. Despite the youthful setting, the show directed by Scott Keys contains adult material. Runs through Oct. 15.
Mark Klein
7 p.m. at McCurdy's Comedy Theatre, 1923 Ringling Blvd.
$25
Visit McCurdysComedy.com.

Mark Klein's clean comedy shows, which have been featured on CBS, Showtime and Sirius XM,  focus on the things he knows best — bourbon, horse racing, family and freedom. Runs through Oct. 1. 
Friday, Sept. 29
Family Movie Night: 'Coco'
7:30 p.m. at The Oval, 1055 Boulevard of the Arts
Free
Visit TheBaySarasota.org.
Disney Pixar's "Coco" takes the audience on animated song-filled journey about a boy's quest to find his great-great-grandfather in the Land of the Dead. Bring blankets, chairs, family and friends for the magical screening under the stars. Food and beverage will be available for purchase from the Simply Greek Food Truck. The first 100 people to arrive will receive a scoop of Rise Up Cafe ice cream.
Opening Night: 13th Annual Fabulous Independent Film Festival
7:30 p.m. at Burns Court Cinema, 506 Burns Court
$10
Visit FabAF.org
The Fabulous Independent Film Festival kicks off with a screening of "Glitter & Doom," a mind-blowing summer love story that unspools to the sounds of indie rock stars Indigo Girls. The celebration of LGBTQ cinema continues after the film with a party at 99 Bottles. Sponsored by the Fabulous Arts Foundation, formerly known as the Harvey Milk Festival, the fest features a program of shorts, features and documentaries with LGBTQ themes. Runs through Oct. 1. 

Saturday, Sept. 30
St. Armands Craft and Sidewalk Festival
10 a.m. to 5p.m. at St. Armands Circle Park
Free
Visit ArtFestival.com.
Stroll through booths of fine art from over 100 local and national artists. Artwork for sale includes sculpture, fine jewelry, paintings, glasswork and mixed media. Continues Sunday.
Blaze of Hope's Annual Fall Fest 
11 a.m. to 5 p.m. at Suncoast Community Church, 8000 Hawkins Road
Free
Visit Facebook.com/BlazeofHope
Kick off the fall season with activities including a pop-up market, raffles and prizes, and a kids' zone with interactive games, bounce houses, a rock climbing wall, and a slide. Support Blaze of Hope, which assists hospitalized children with life-threatening medical conditions and their families, and donate new, unwrapped toys to children in need.
Dog Days of Summer Costume Contest 
11:30 at The Bazaar on April and Lime, 821 Apricot Ave.
Free
Visit Facebook.com/BazaaronApricotandLime.
Dress up your pup and possibly win prizes at this event featuring adoptable dogs, live music, guest vendors.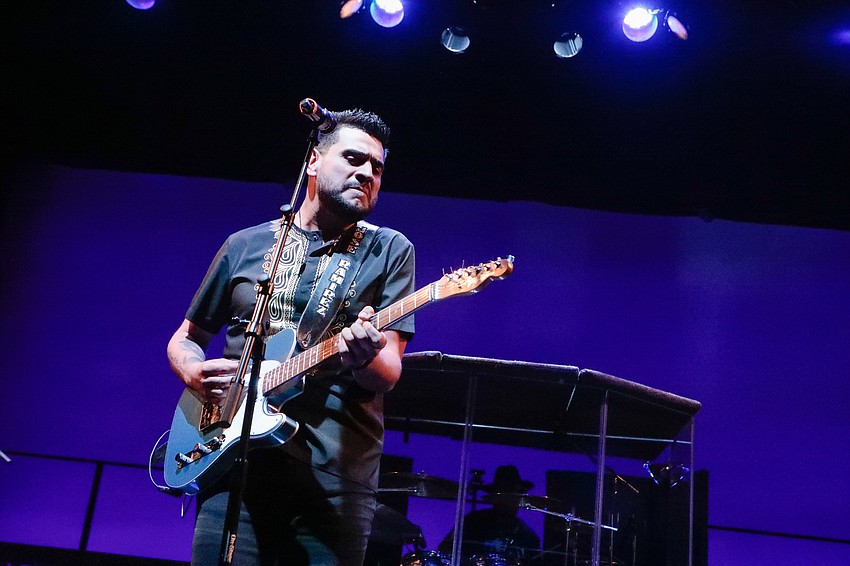 WBTT Presents: The Jose Ramirez Band
7:30 p.m. at Westcoast Black Theatre Troupe, 1012 N Orange Ave.
$30
Visit WestcoastBlackTheatre.org.
Last year Jose Ramirez was signed by Chicago-based blues and jazz label Delmark Records, becoming the first Latin American artist in the label's 70-year history. At WBTT, Ramirez and his band will play new and classic tunes, including selections from his second studio album, "Major League Blues."

'The Rocky Horror Picture Show'
8 p.m. at Van Wezel Performing Arts Hall, 777 N. Tamiami Trail
$42-$72
Visit VanWezel.org.
"Do the time warp again" with Barry Bostwick as "The Rocky Horror Picture Show" celebrates its 48th anniversary. The performance features the live "shadow" cast Hell On Heels, host Larry Viezel and audience participation. You must be 18 to attend the show, which includes a memorabilia display and a costume contest.

Sunday, Oct. 1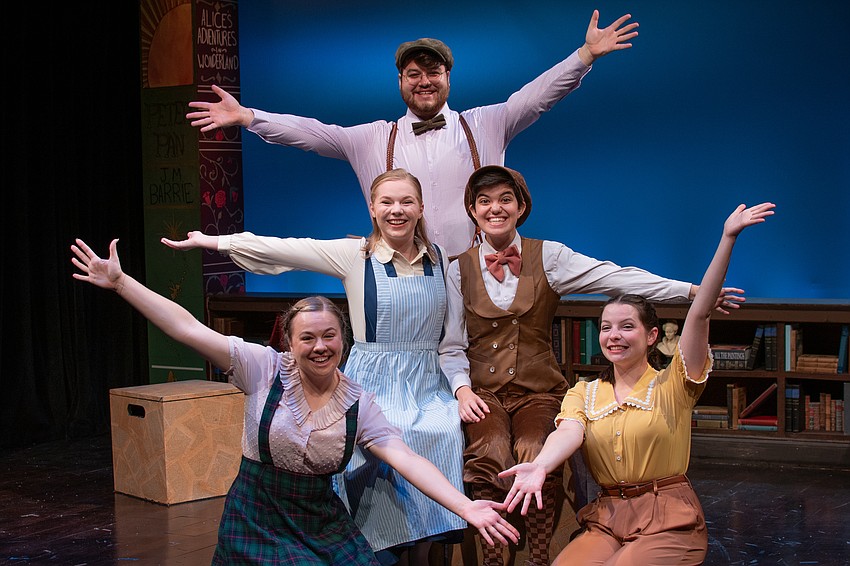 'The Velveteen Rabbit: A Toy Story'
10 a.m. at FST's Keating Theatre, 1241 Palm Ave.
$10
Visit FloridaStudioTheatre.org.

"The Velveteen Rabbit" tells the story of a child who gets a sawdust-filled rabbit as a gift. As the pair bond through the adventures in the child's storybooks, they discover the power of love to make imaginary things real. Through Oct. 15 on selected weekend dates.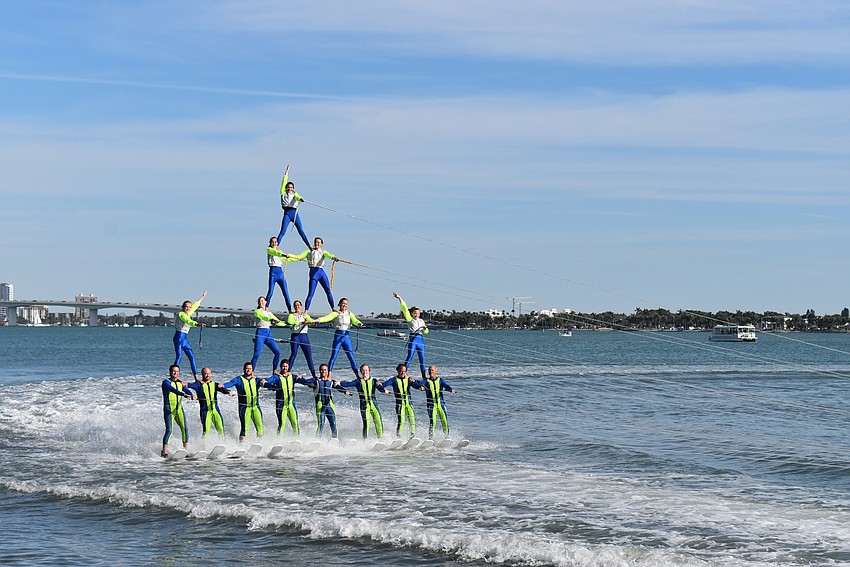 Sarasota Ski-A-Rees Water Ski Team
2 p.m. at 1602 Ken Thompson Parkway, City Island
Free
Visit SkiARees.com.
The fall season begins for the Sarasota Ski-A-Rees show, which returns to offer performances at 2 p.m. each Sunday until Nov. 5.
'Reefer Madness'
2 p.m. at Venice Theatre's Pinkerton Theatre, 140 W. Tampa Ave., Venice
$37
Visit VeniceTheatre.org.
Last seen at Venice Theatre in 2008, the campy musical "Reefer Madness" is a hilarious sendup of the 1936 film of the same name that warned of the perils of marijuana. Runs through Oct. 8.
Nexus Chamber Music
4 p.m. at First Presbyterian Church, 2050 Oak St.
$40
Visit ArtistSeriesConcerts.org.
Nexus Chamber Music opens the Artist Series Concerts season with featured emerging artists Alexander Hersh on cello, Stephanie Zyzak on violin and Evren Ozel on piano.
Wednesday, Oct. 4
Birding Basics Family Program
9 a.m. a.m. at Urfer Family Park, 4012 Honore Ave.
$5 dollar donation per child suggested
Visit ConservationFoundation.com.
Learn how to identify birds in their natural habitat with hands-on games and activities in this beginner birding program for kids and their families.
SAM Art Tour
5:30 p.m. at Sarasota Art Museum, 1001 S. Tamiami Trail
$15; members free
Visit SarasotaArtMuseum.org.
Learn about the contemporary art museum's latest exhibitions, including "Reassembling Spilt Light: An Immersive Installation by Carlos Bunga" and "Surface Pressure," which celebrates the multimedia work of Chakaia Booker, in this tour hosted by the museum and Willis Smith Construction. Drinks will be provided.