After Shavonne Sams began her career in criminal justice, she found it wasn't quite the right fit. 
While working for the Manatee County Sheriff's Office, she came to a realization: She didn't want to remove children from their homes. She wanted to keep them home. 
The need she saw to empower children eventually led her in 2014 to launch Truly Valued, a nonprofit which has since grown to serve about 300 children annually.
In June 2023, the nonprofit received a grant from the Charles & Margery Barancik Foundation, which allowed it to expand from six locations to its current number of 17, starting June 1.
Over time, Sams has increasingly had the chance to involve the community in the organization's activities, and its sixth annual Taste of New Orleans event will be held for the third year on Oct. 28 at Marie Selby Botanical Gardens. It's "very, very important" for the cause, said Sams
During the event, the public will not only have a chance to enjoy New Orleans-inspired cuisine and a live performance but will also be able to observe a showcase of how the different programs have benefited children and parents.
The nonprofit's goals, achieved through multiple programs, include teaching kids self-assessment, self-evaluation, and a change of mindset "so that they can learn and grow and be open to opportunities and exploration," while also teaching necessary skills to the community's parents.
Facing the obstacles
Sams said there are many reasons why kids may not gravitate toward behaviors that will allow them to succeed. 
One is a lack of ability to talk about their feelings, she said. 
The nonprofit encourages children to understand and vocalize when they are confused, including through one-one-one conversations that can be arranged.
"They come in, we were all family, we talk about family issues," she said.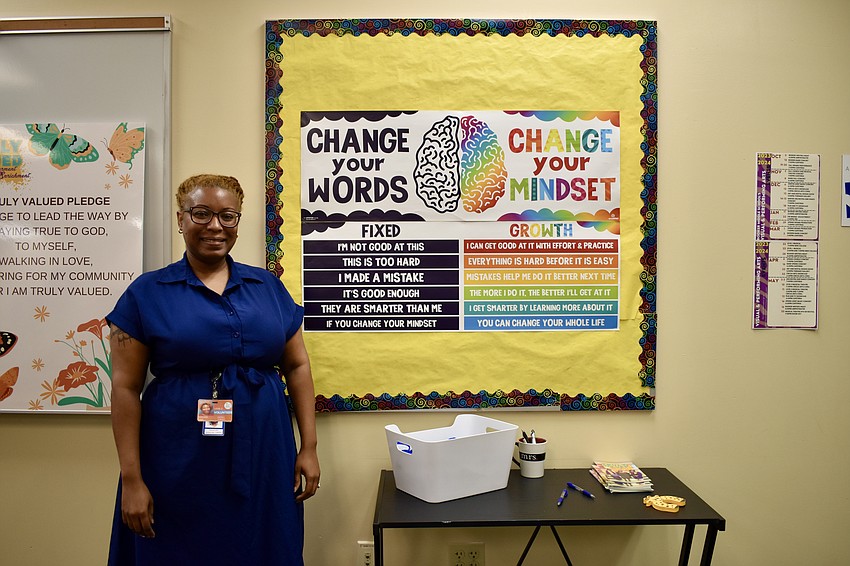 Another issue is peer pressure, with kids trying to fit in with a group of students seen as "elite." These are groups such as "The mean girls" or "the bad boys club," she said. Trying to fit in with them often results in suspension, both in school and out of school. 
"They're trying to project themselves to have this identity, when it's not really them," she said.
One of the organization's programs, I AM Academy, is based on helping students find their true identity, helping them to self-evaluate for what is important to them. 
It engages them through instruction, experiential learning, and trust and team-building activities.
"Some students identify that they want to be lawyers and doctors, and then we also have some that said that they will be the best sanitation worker," she said. "We're just helping them to understand that we all have dreams and goals, and to put those in the forefront as they venture through life."
Kids also learn many life skills, such as how to stay out of debt. For instance, the week of Oct. 9, BMO Harris visited students to discuss financial literacy. 
Twice a year, the organization performs surveys and conducts interviews. 
According to Sams, at the conclusion of the last school year, 88% of returning students did not receive discipline referrals, while 83% of students said they improved self-esteem, confidence and character, through the curriculum or through their experience.
"They know who we are on campus, and they see that we're watching them, and accountability is big," Sams said. "So, being able to connect with our students and hold them accountable to their actions, led to the decrease in referrals."
Bringing in parents
Another concern, which can often be harder to manage, is parental involvement, Sams said.
"That's the million dollar question," she said, when asked how the organization can bring in more parents.
In fact, Sams has a list of events to attend for students whose parents will not attend.
Truly Valued offers its Nurturing Families program, for parents and teens, which she said has seen increased engagement over time. 
This includes a parent program at Riverview High School and, this fall, will also include parent education at North Port High School. The program has served about 89 parents since it began in 2020.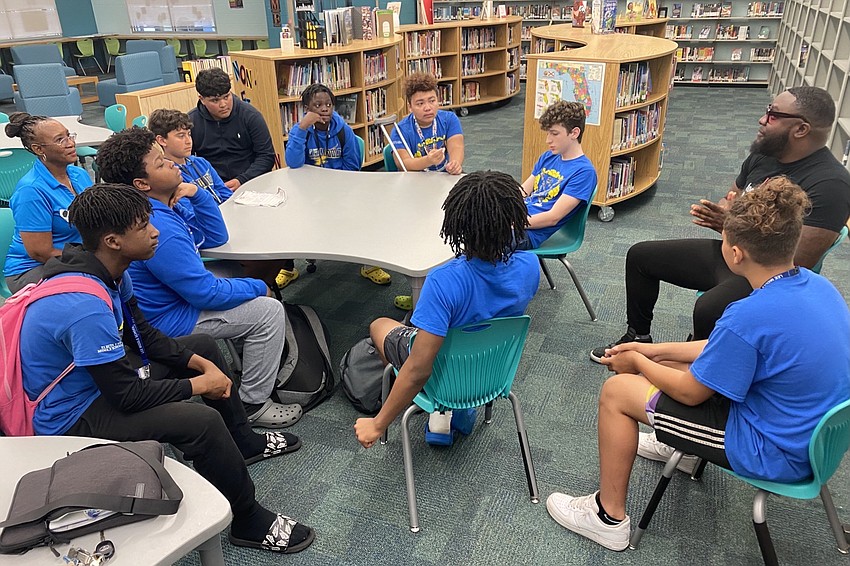 70% of participants show improvement according to the Adult Adolescent Parenting Inventory (AAPI), as indicated through pre- and post-tests, while 97% say they would refer others to the program, according to the nonprofit's website.
"We have seen phenomenal growth in our parents, once they go through the courses," Sams said. 
Once the parents graduate, the organization will still remain with them as a support, assisting with job leads, housing and other needs.
Covering the bases
There are still more programs offered at Truly Valued, one being its E3 -Educate, Enlighten and Empower speaker series. 
The series covers various topics, including purpose and entrepreneurship, which Sams said have been enlightening to listeners.
"The last one, there were some tears," she said. "We had to pass out Kleenex, because some people needed clarity on who they were."
The next event will be held in April 2024, and will feature resident speaker Shávon Reed-Agard.
Also, every other month, or quarterly, there are volunteer opportunities for students and parents. 
This year, the nonprofit will hold a recurring event, Christmas in the Park, and will serve the homeless population at Dr. Martin Luther King Jr. Memorial Park on Christmas Day. 
The even helps foster a spirit of giving in children who may have a sense of entitlement, Sams said. 
It will involve serving lunch, backpacks with supplies, a bicycle raffle, and the singing of Christmas carols. It normally draws about 100 volunteers.
However, the opportunity for Truly Valued to showcase the progress of its students and families to the community comes at Taste of New Orleans.
The event's theme was inspired by Sams herself frequenting New Orleans, and finding the the celebratory atmosphere of the city fit the experience she was seeking with the fundraiser.
The event will feature New Orleans-inspired hors d'oeuvres catered by Michael's on East and a performance by Sarasota artist Alexis Fraser, known as Lipstick Lex, as well as a live band, a silent auction, and students and parents sharing their growth through Truly Valued. 
"We are so excited to be at Selby Gardens this year, again," she said. "And our guests love it, to be able to be on the bay and to walk through the gardens."
All proceeds will support the organization's operations and programs, and the group has established a goal to raise $50,000.
"We are extremely excited about it, to share how we have grown and also to be able to engage our community in our growth," she said.