New menu, same great cause. 
Five words that should quicken the pulse of any downtown Sarasota foodies who love healthy dining options and supporting area nonprofits.
After a two-month closure for rebranding, Rise Up Cafe reopened to the public last week with the same mission and team but with a new breakfast menu, more healthy dining options and sleek logo.
Located at 1534 State St., the nonprofit-run cafe's mission provides opportunities for people with intellectual and developmental disabilities to learn new skills and use their talents in the workplace.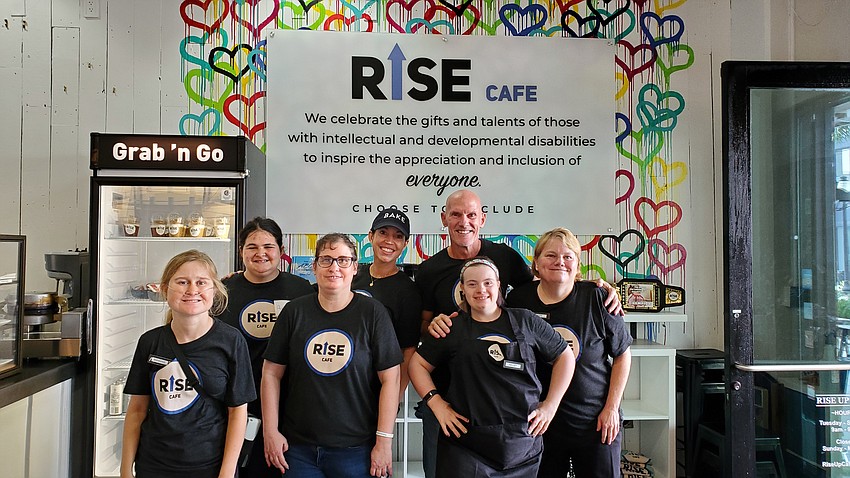 "Same team, same mission. We're still supported by the nonprofit we started, Inclusion Revolution, which helps us keep the doors open," said Beaver Shriver, founder. We still need to raise about $20,000 a month to pay everyone from job coaches to occupational therapists." 
Formerly known as Rise and Nye's, the popular downtown eatery and ice cream parlor recently won the Community Impact Award from the Greater Sarasota Chamber of Commerce.  
"We've branded as Rise Up Cafe to better fit the product offerings and mission," said Beaver Shriver, founder. "(The opening) was like a big-screen TV sale at Walmart, everyone was banging down the door."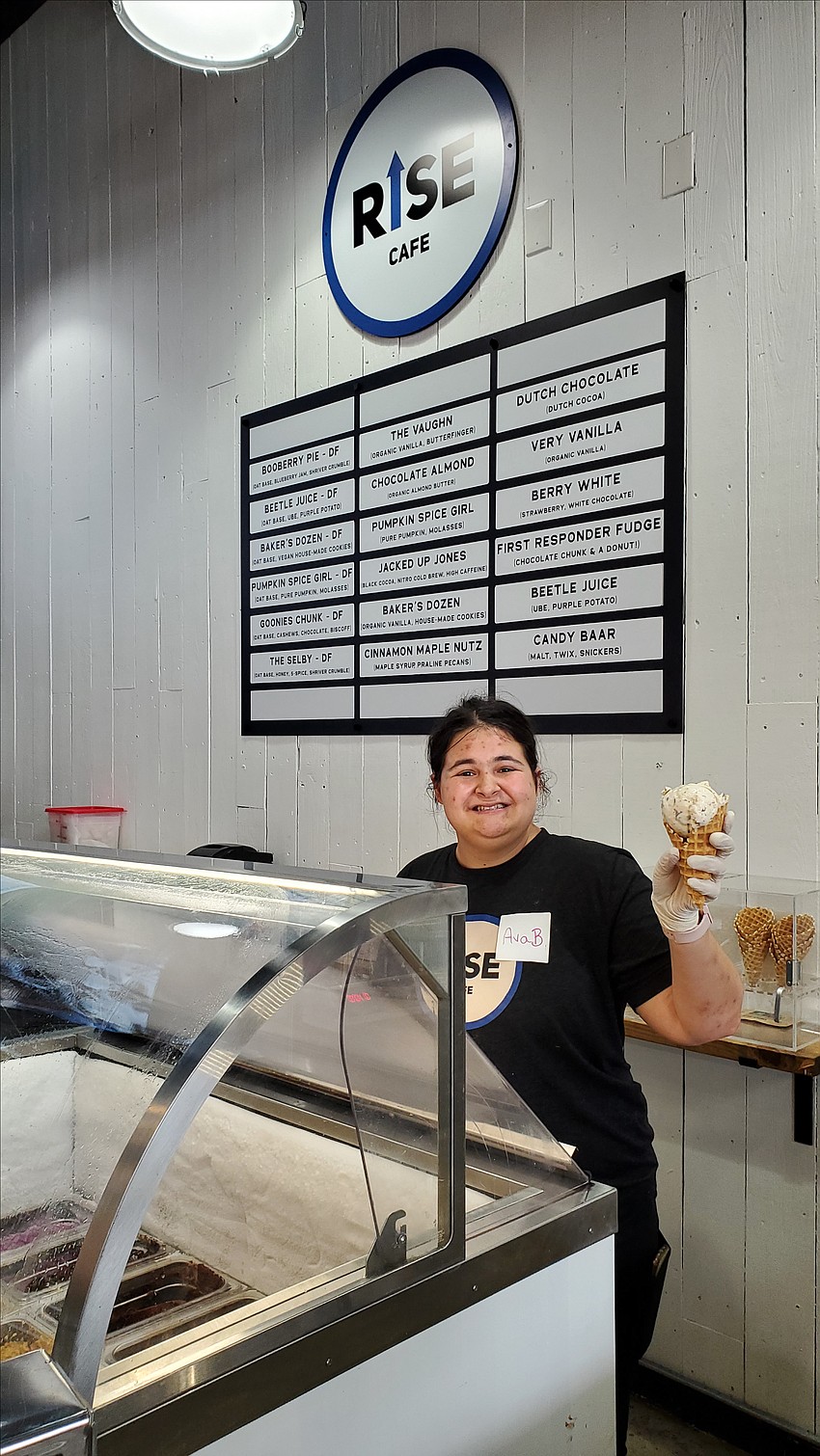 No surprise there. Shriver's wife, Erin, elevated the menu, with fresh takes on standard lunch fare, like tuna salad, chicken salad and grilled cheese. Rise Up offers a vegan "tuna" salad. And the chicken at Rise Up is cooked sous vide, so it's tender enough to cut with a fork, said Beaver Shriver. 
"It's all about the mission, but it's also all about the food," said Beaver. "It's probably the healthiest junk food in Sarasota."
To wit, you won't find any artificial colors or flavorings in any of the menu items, said Erin.
But the centerpiece of the new menu is the artisanal bagels crafted via a two-day process to give New York bagel joints a run for their money, said Erin.
"(We call them) 'not-broken bagels,'" said Beaver. "Lots of the team members are helping make them. One of the trickiest things is getting the bagels shaped. The team is helping, so sometimes they might have a little wrinkle. The bagels are not broken though, nor are our team members."
The Rise Up Cafe's bagel was adapted from a King Arthur Baking Co. recipe with the assistance of King Arthur's head baker, said Erin Shriver.
"It's fabulous," said Kristi Stadler, who will be November's team member of the month. "Mr. Shriver is amazing and his wife, I love her."
Stadler has worked at the cafe for three years in a variety of roles — coffee station, ice cream station and now the kitchen, too. She's one of the original team members, she said. She'll also be November's employee of the month.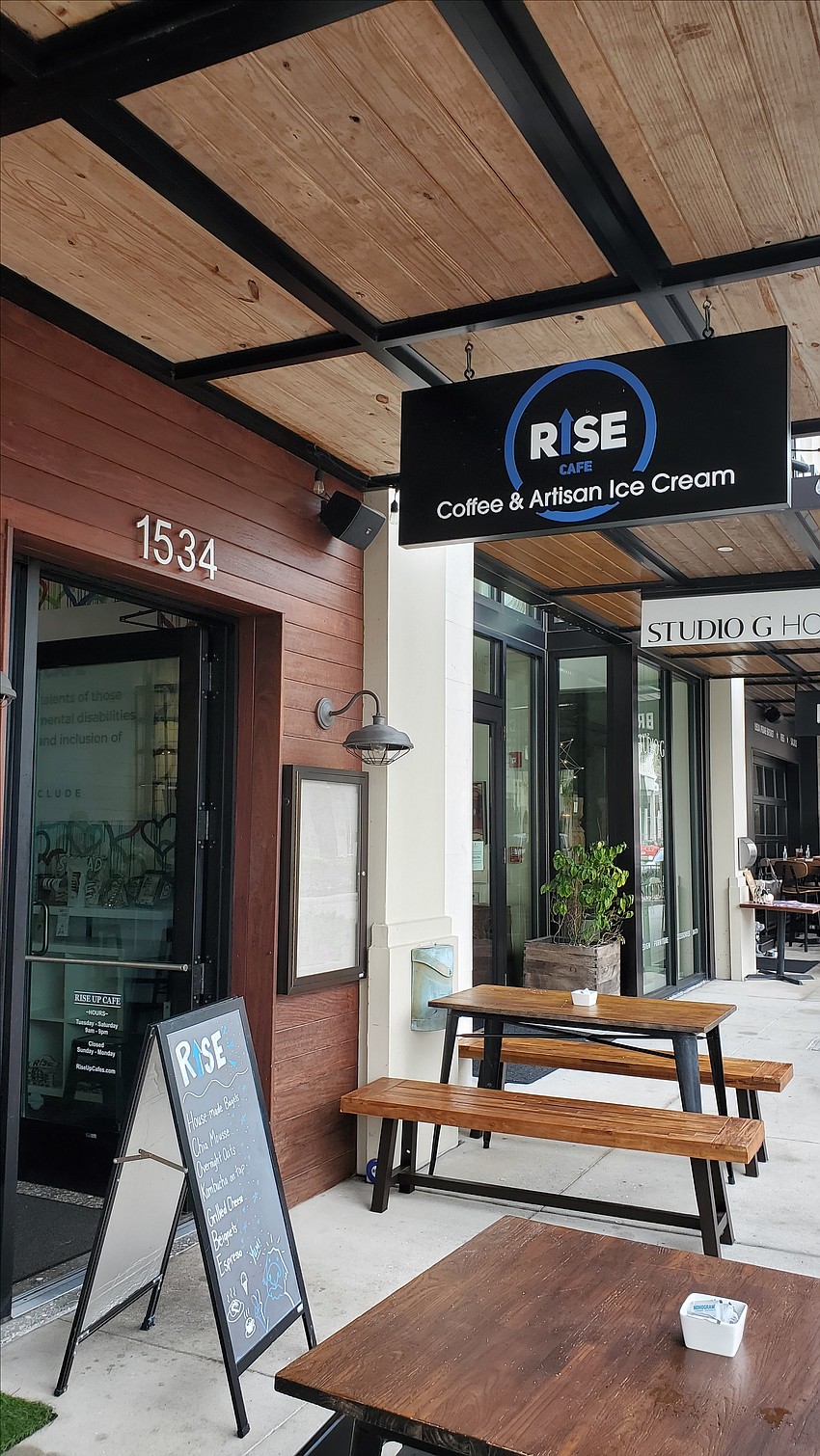 "They're great people to work with," said Kristi Stadler, Rise Up Cafe team member. "This is my big, huge family."
The biggest change at Rise Up Cafe? 
Team members are spending more time in the kitchen thanks to the new menu, which was tailored to suit the skills and training of the 35 people who work at Rise Up. Previously, team members focused on managing the front of house and working the coffee and ice cream stations, Beaver said. 
And about that ice cream station: Rise Up has 50 new recipes to roll out, with 18 on offer at a time. Six of the 18 are non-dairy options. Some highlights include Jacked Up Jones (black cocoa, nitro cold brew), First Responder Fudge (chocolate chunk and donut), and the dairy-free Booberry Pie (blueberry jam, Shriver crumble).
"It's probably the healthiest junk food in Sarasota," Beaver Shriver said. "No artificial colors or flavors — not even the sprinkles."