The Bay is calling on the community to help it celebrate a special number. 
Staff are asking those who have a baby turning 1 year old and couples who have been together for one year to attend the park's The Bay Turns One! Community Celebration on Oct. 19.
The Bay has quickly become a fixture of Sarasota's community since its opening on Oct. 14, 2022, having since drawn over 250,000 guests. 
Staff have drawn up an extensive list of events for the park's anniversary, including a former lead singer for the band Journey, food samples from premier restaurants in the area and more.
Full dance card
Everyone is sure to find something to enjoy on the calendar, said Park Guest Experience Director Diana Shaheen.
The five-day event's lineup begins on Oct. 18 with ¡Bailando For All!, which she called a fan-favorite of park guests regardless of ethnicity.
The event will see Fred Astaire Dance Studios teaching Latino dance moves for about 30 minutes, with the bulk of the event being a Latino-inspired dance party. Margaritas and tacos will be available at The Nest Concession.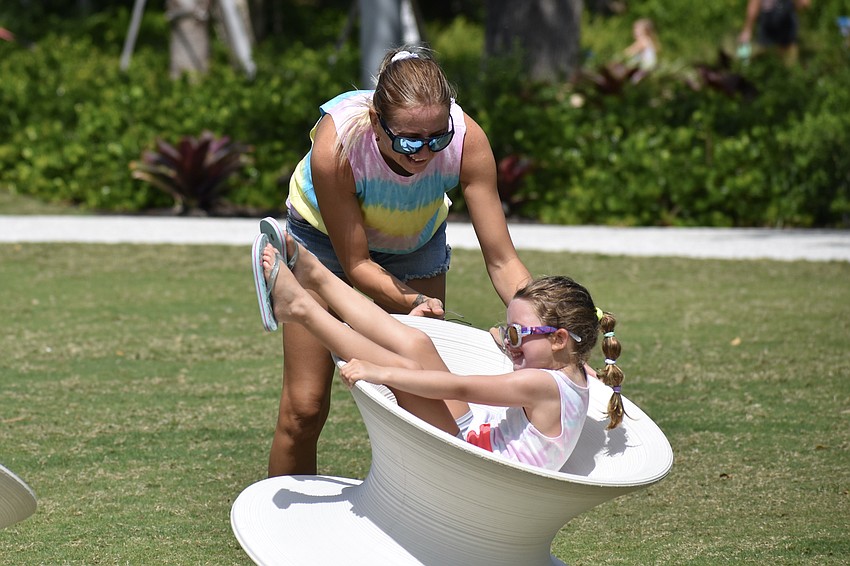 The following day, Oct. 19, will be the aforementioned community celebration calling for babies and couples celebrating a milestone of "one." The event will be catered by The Breakfast Company, with photos of families and their babies taken by the nonprofit First 1,000 Days Suncoast and music by world guitarist Bryan Spainhower.
On Oct. 20, Boo! At The Bay, an event that was well-attended last year, returns. Featuring trick-or-treating and free pumpkin pickings, it also includes a sensory-friendly first hour with reduced crowds and reduced stimulation.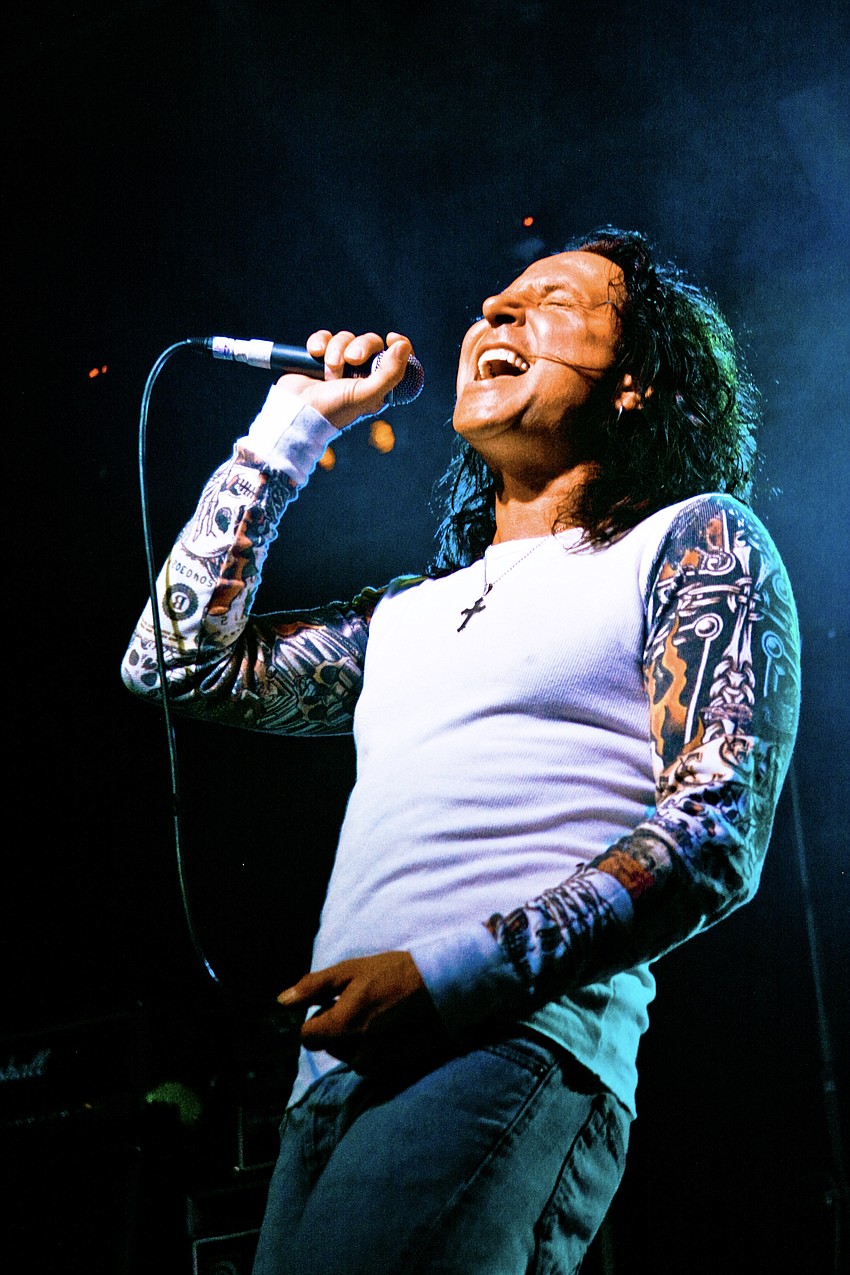 On Oct. 21, the Multicultural Festival at The Bay will be held. 
"We did this for our grand opening, and it was a big hit," Shaheen said. 
She described a "huge range" within its tapestry of cultures that spans food and performances including the Yiddish Cowboys, CreaArte Latino, St. Barbara Hellenic Folk Dancers and more. 
Then that same night is a concert featuring Journey's lead vocalist from 1998 to 2006, Steve Augeri.
"He's very, very talented and so is his band, and we're really lucky to get them in Sarasota," she said. "Everybody has a favorite Journey song, and so we're really looking forward to them being here. It's a big treat for us."
Oct. 22 offers another repeat hit from last year, Taste of the Bay, which sees the park partnering once again with the Sarasota-Manatee Originals, a collaborative of local independently owned and operated restaurants.
Guests can buy as many books of five $1 tickets as they would like, and then sample foods from a currently growing list of restaurants which includes including Wood Fired Kitchen & Cocktails, Crow's Nest Restaurant and Marina, Tsunami and more.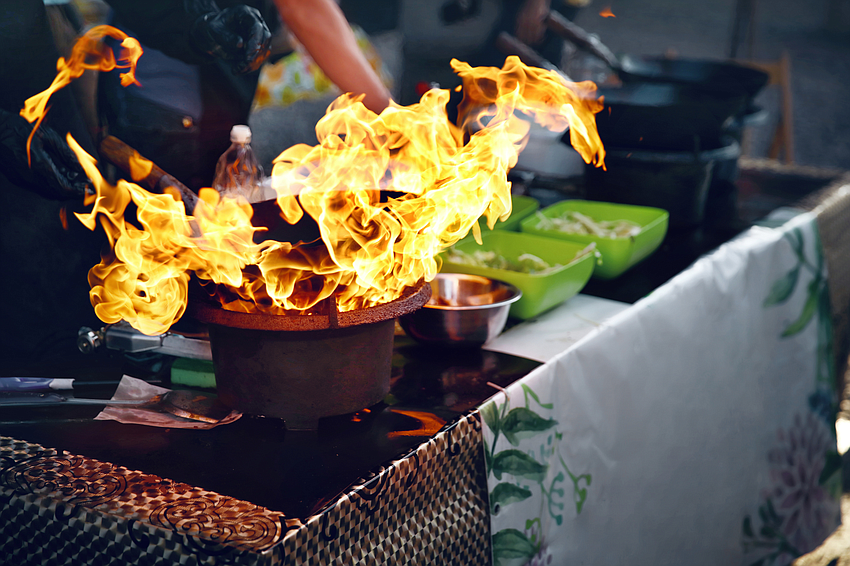 "We keep the prices very accessible, and reasonable, so people can really treat themselves," Shaheen said. 
That night, the celebrations conclude with Westcoast Black Theatre Troupe's Soul & Sass concert. The group will include the five-person ensemble "The Soul Man," but will be "sprinkling in some sass," she noted, with women being featured in the middle of the performance. 
Naarai Jacobs, the daughter of Westcoast Black Theater Troupe founder Nate Jacobs, will be returning from New York City to be a part of the performance. 
"This is a huge opportunity for our community to actually see (The Westcoast Black Theatre Troupe) perform live and for free," she said. 
Of course, the mix of events includes the everyday favorites at The Bay Park including Core SRQ fitness, Ride & Paddle sessions, and nature walks. 
New connections
Since its founding in October 2022, The Bay has drawn over 250,000 guests, according to a media release.
"It's just a place that people love to come to; they return, they bring their friends, their family, their co-workers," said Shaheen. "When guests come from out of town, it's the place they show off. So we are very, very, very proud of that."
Located at 655 N. Tamiami Trail adjacent to the Van Wezel Performing Arts Hall, the park includes over 10 acres of revitalized greenspace, a mangrove bayou walkway, a playground designed after a pair of ibis, common ground lawns, The Nest Concession, The Oval mini-amphitheater, an ADA-accessible paddle launch and restored and preserved mangroves and shorelines.
Shaheen said feedback via surveys has been excellent, with 97% of park attendees saying they would like to return to The Bay, 92% of park guests rating every event as "very good" to "excellent," and a greater than 50% open rate of weekly newsletters every single week.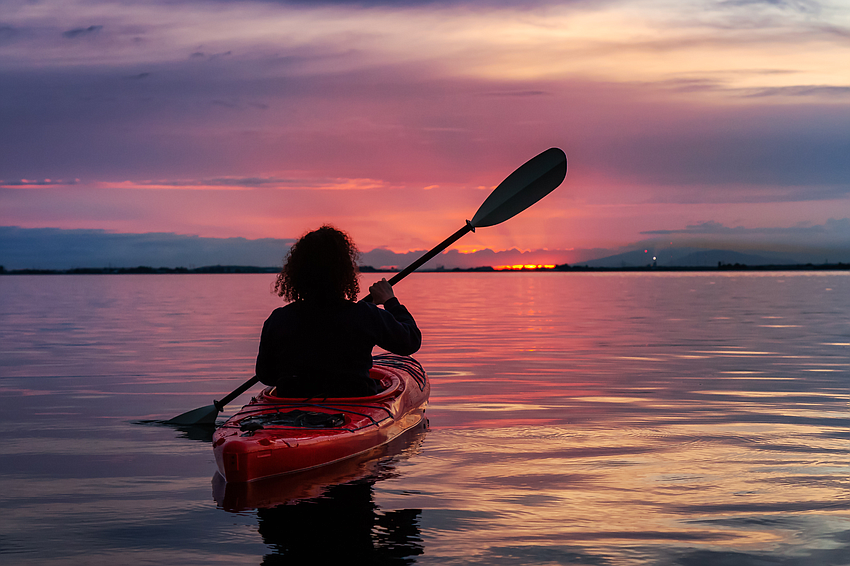 Meanwhile, the park just passed the mark for 2 million connections in the community in September, which includes its more than 11,000 weekly newsletter subscribers.
An individual connection is an instance of engagement with the park, such as someone attending a community meeting or subscribing to the newsletter.
"People are looking forward to what's happening at The Bay; they want to learn more. They're very engaged," Shaheen said. "And then, we have a great social following."
She said staff are also very proud that within the last year, the city and county provided funding to begin Phase 2 of the park, with $48 million dollars and an additional $17 million coming from government grants, to build out 14 acres. 
There have been many highlights of the park's existence so far, she said, one of which was Parktoberfest at The Bay held just last weekend. 
"Unfortunately, we had to move it inside because the weather forecast looked ominous, which didn't pan out," she said, noting the result was 300 people jammed into the Sarasota Garden Club venue, enjoying Sun King Brewery, the DeLeon Oktoberfest Band, and more. 
She also highlighted Earth Day, which saw the park partnering with Suncoast Remake Learning Days sponsored by The Patterson Foundation, as these types of partnerships can bring in new audiences.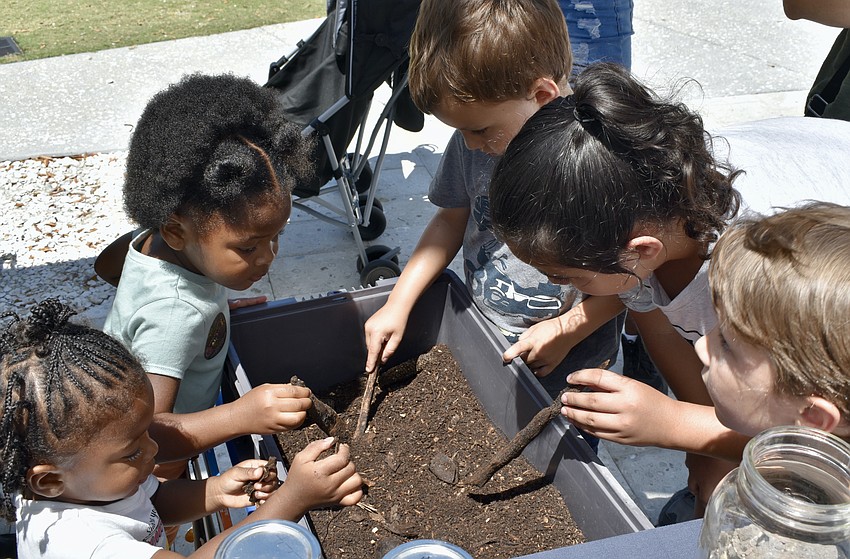 "What's fantastic about it is the diversity of people who come to (the events) from all over the area: families, singles, couples, older people. Every single decade is covered," she said. 
In the future, she is hoping for a fresh series of events and more progress on Phase 2, but also, even more guests.  
"The awareness is still pretty low that there's this beautiful signature park along Sarasota Bay open and free to everybody," she said. "So the more we can get the word out so that more people can discover it, the better."