Thursday, Nov. 23
Florida Turkey Trot
7:15 a.m. at Nathan Benderson Park, 5851 Nathan Benderson Circle
$40; kids dash $20
Visit NathanBendersonPark.org.
Spend your Thanksgiving Day morning burning prefeast calories while raising funds for The Big Bill Foundation. The annual 5K run/walk, which includes a "Turkey Dash" for kids 12 and under, is expected to draw approximately 4,000 participants. All participants receive a finisher medal and a race T-shirt, plus food and drink at a race afterparty. The first 100 male and first 100 female finishers will additionally receive a special Thanksgiving-themed award.
'The Sound Inside'
7:30 p.m. at Urbanite Theatre, 1487 Second St.
$5-$42
Visit UrbaniteTheatre.com.
Adam Rapp's "The Sound Inside" revolves around the private lessons a writing professor gives his student. What do their words become? Directed by Kristin Clippard. Runs through Dec. 3.
'Little Shop of Horrors'
8 p.m. at FST's Gompertz Theatre, 1265 First St.
$39
Visit FloridaStudioTheatre.org.
An unsuspecting flower shop assistant is manipulated by an out-of-this-world plant that he dubs "Audrey II" after his co-worker crush. He soon falls prey to Audrey II's plans for world domination and appetite for human blood. Runs through Jan. 14, 2024.
Friday, Nov. 24
Sarasota Food Truck Rally & Music Festival
4-10 p.m. at J.D. Hamel Park, 199 Bayfront Drive
Free
Visit ParagonFestivals.com.
Explore a diverse selection of food trucks and a lineup of local musicians offering different genres of music. Continues 11 a.m. to 10 p.m. Saturday and 11 a.m. to 6 p.m. Sunday.
Steve Arvey and Rev. Billy C. Wirtz
8 p.m. at Fogartyville, 525 Kumquat Court
$20
Visit Wslr.org/Fogartyville.
Get the in-laws out of the house and go see Rev. Billy C. Wirtz, host of The Rhythm Revival on WSLR, and Steve Arvey, one of Florida's leading roots, cigar-box guitar and blues players for some post-Thanksgiving revelry.
Saturday, Nov. 25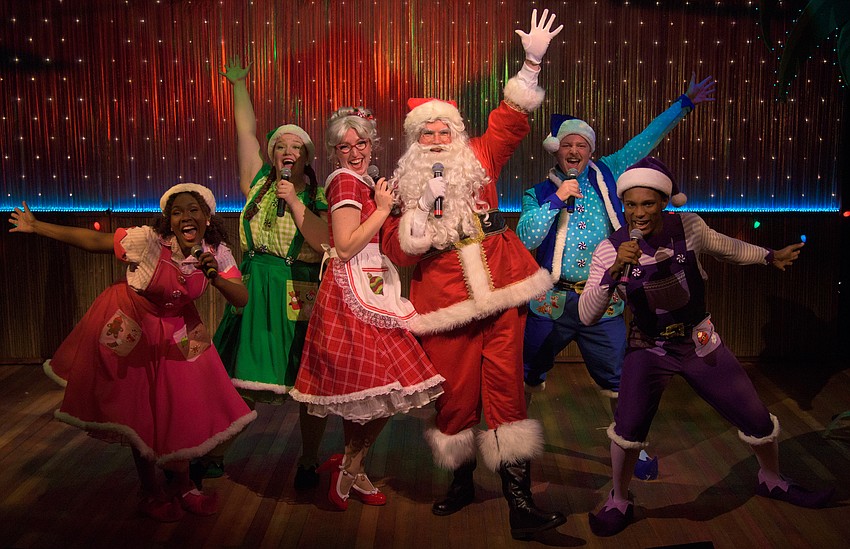 'Deck the Halls'
10 a.m. at FST's Keating Theatre, 1241 N. Palm Ave.
$5-$10
Visit FloridaStudioTheatre.org.
Celebrate the holidays with a show about everything that makes Christmas and Hanukkah special in Sarasota. Featuring all-new songs and sketches, "Deck the Halls" primes audiences for palm trees with decorations, sand snowmen and more. Runs weekends through Dec. 24.
Atomic Holiday Bazaar
Noon to 5:30 p.m. at Robarts Arena at the Sarasota Fairgrounds, 3000 Ringling Blvd.
$6 Adults; children 12 and under free
Visit AtomicHolidayBazaar.com.
Celebrate Small Business Saturday with Sarasota's indie craft holiday show, now in its 16th year. Come for the groovy ornaments and whimsical gifts; stay for the food trucks. Continues 11 a.m. to 5 p.m. Sunday. 
Light Up the Village Holiday Parade
5 p.m. at Siesta Key Village
Free
Visit SiestaKeyChamber.com.
The parade begins at Avenida del Mare and Beach Road at 5:30 p.m. and travels north into the Village. Immediately following the parade, Santa will greet children and pose for free photos at Siesta Center. Gift bags will be provided for the first 250 kids to visit St. Nick.
Light Up Longboat
5:30 p.m. at the Town Center Green, 600 Bay Isles Road, Longboat Key
Free
Visit LongboatKeyChamber.com.
Come to this annual event of Longboat Key's tree lighting for selfies with Santa, holiday music, raffles, complimentary candy for children, snacks, soft drinks and seasonal adult beverages. This event is put on by the Longboat Key Chamber, the town of Longboat Key and other Longboat organizations. The Rotary Club is collecting unwrapped gifts for Stillpoint Mission in Bradenton. Consider bringing a $20-25 gift for children aged 12-16 years old. In return, you'll receive a raffle ticket for a chance to win a $100 gift certificate to Lazy Lobster.
Michael J. Ross
8 p.m. at Fogartyville, 525 Kumquat Court
$20
Visit WSLR.org/fogartyville.
Sarasota-based jazz bassist and composer Michael J. Ross performs music from his new album, "Giraffe." Ross will be joined by Daniel Jordan on saxophone and flute, Anthony Aldissi on piano and Walt Hubbard on drums.
Sunday, Nov. 26
'Wintertide'
4 p.m. at Sarasota Opera House, 61 N. Pineapple Ave.
$20-$55
Visit KeyChorale.org.
Key Chorale and The Sarasota Ballet Studio Company blend dance and song for this unique program celebrating the wonder of the season. "Wintertide" brings together Spanish, Mexican and Puerto Rican carols in Conrad Susa's "Carols and Lullabies" with John Rutter's "When Icicles Hang."
Christmas In The Garden: 'A Celebration of Lights and Music'
5-9 p.m. at Longboat Island Chapel, 6200 Gulf of Mexico Drive, Longboat Key
Free
Visit LongboatIslandChapel.org.
The peaceful gardens at the Longboat Island Chapel will be enhanced with holiday music and lighting, and decorated Christmas trees donated by community organizations, businesses, and friends. This will take place every evening from Nov. 26-Dec. 31. On the evenings of Nov. 26, 28, 30, Dec. 5, 7, 11, 13, 19, and 21, there will be special musical presentations, refreshments and treats for the children with performances beginning at 6 p.m. Join the Chapel on Dec. 31 for a special New Year's Eve celebration from 4:30 pm to 6:30 pm. with complimentary appetizers and a special performance by John Rinell.
Johnny Cash: The Official Concert Experience
7 p.m. at Van Wezel Performing Arts Hall, 777 N. Tamiami Trail
$35-$85
Visit VanWezel.org.
While video from TV's  "The Johnny Cash Show" is projected on a screen, a live band and singers brings songs and tales of the "Man in Black" to the stage in an unforgettable tribute.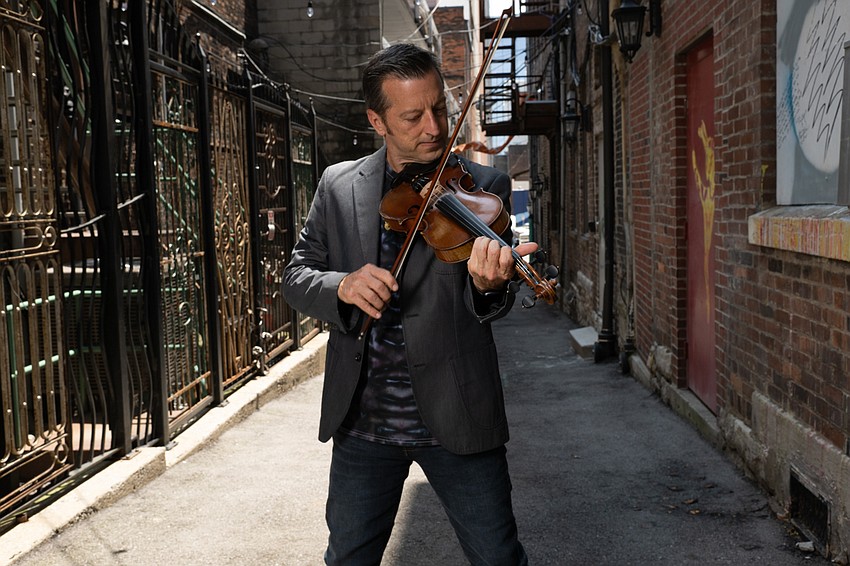 Jason Carter and Friends
7 p.m. at Fogartyville, 525 Kumquat Court
$22
Visit WSLR.org/Fogartyville.
Grammy award-winning fiddler Jason Carter brings his friends to Fogartyville for the Lowdown Hoedown Tour. Carter, who performs with The Del McCoury Band and the Travelin' McCourys, is joined by Alan Bartram on bass, Cody Kilby on guitar, Cory Walker on banjo and Chris Henry on mandolin.
Monday, Nov. 27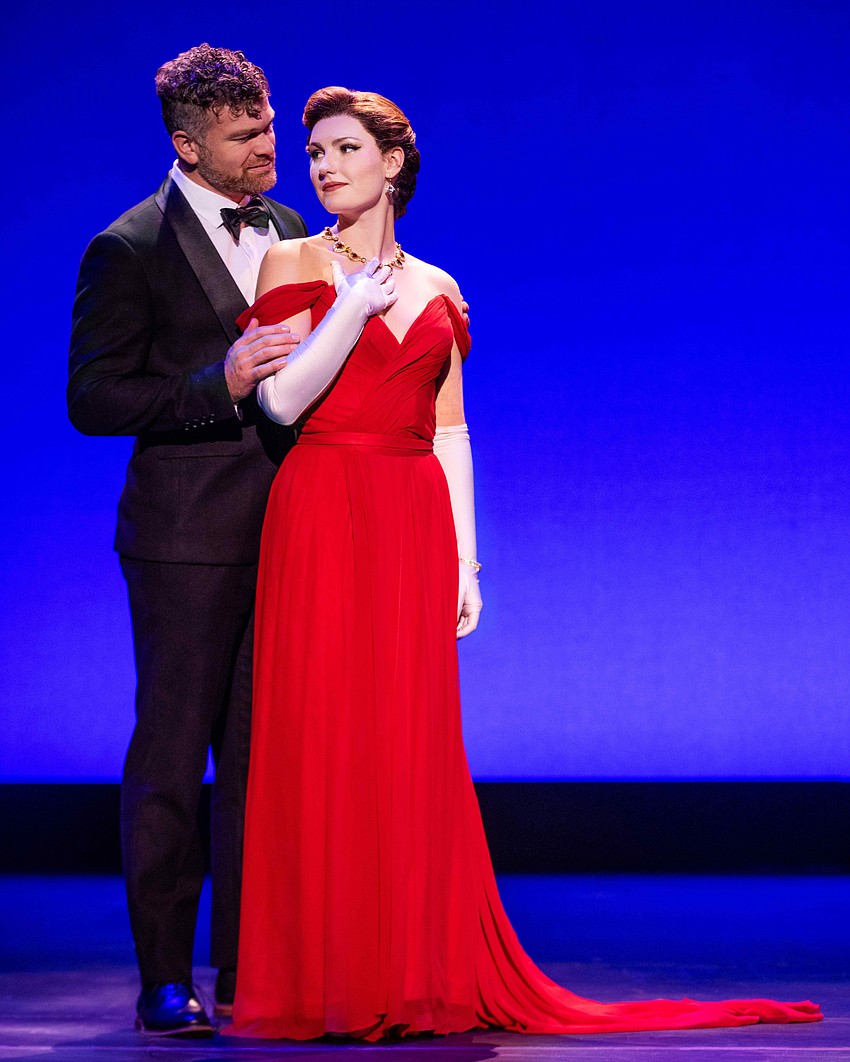 'Pretty Woman: The Musical'
7:30 p.m. at Van Wezel Performing Arts Hall, 777 N. Tamiami Trail
$45-$105
Visit VanWezel.org.
Tony Award-winning director and choreographer Jerry Mitchell ("Hairspray," "Kinky Boots") brings one of Hollywood's favorite rom-coms to the stage with an original score by Grammy winner Bryan Adams and Jim Vallance ("Summer of '69"), and a book by the film's director Garry Marshall and screenwriter J. F. Lawton. Performances continue at 2 and 7:30 p.m. Tuesday.
Wednesday, Nov. 29
Carmen Ciricillo
7 p.m. at McCurdy's Comedy Theatre, 1923 Ringling Blvd.
$25
Visit McCurdysComedy.com.
Funnyman Carmen Ciricillo draws on 25 years of marriage and raising kids for material that he claims "most guys just don't talk about, especially to strangers." Runs through Dec. 2.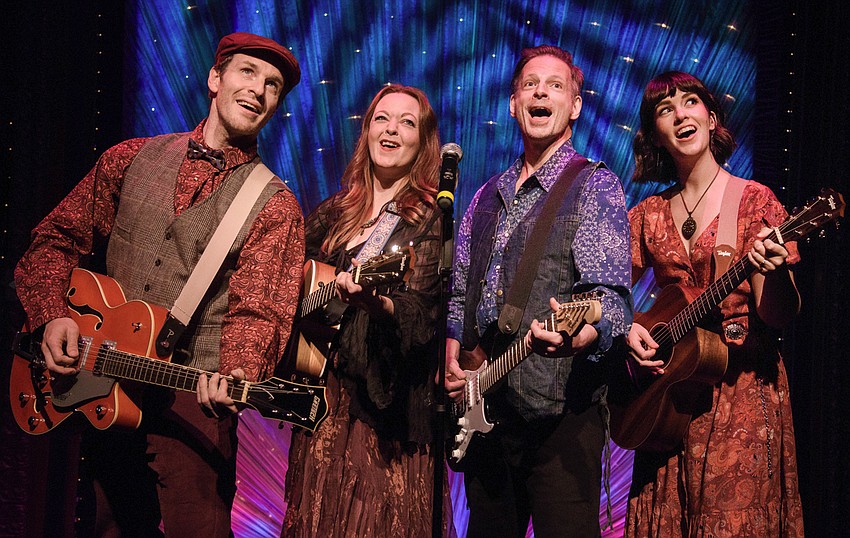 'Take it to the Limit'
7:30 p.m. at FST's Goldstein Cabaret, 1239 N. Palm Ave.
$18-$39
Visit FloridaStudioTheatre.org.
The prolific team of Rebecca Hopkins, Richard Hopkins and Sarah Durham unveil a new musical revue paying homage to the artists and songs of the 1970s folk rock era. To quote "Hotel California," you can check in, but you can never leave. Arrangements by Jim Prosser. Runs through April 7.
'A Tuna Christmas' 
7:30 p.m. at The Sarasota Players, 3501 S. Tamiami Trail, Suite 1130
$30
Visit ThePlayers.org.
The Sarasota Players present a holiday tale set in third-smallest town in Texas, which happens to be named Tuna. It's a place where the radio covers the annual house decoration contest and the local production of "A Christmas Carol" is threatened by unpaid electric bills. Directed by Kathy Junkins. Runs through Dec. 17.
'Joyful! Joyful!'
7:30 p.m. at Westcoast Black Theatre Troupe, 1012 N. Orange Ave.
$50; students and military $25
Visit WestcoastBlackTheatre.org.
Created, adapted and directed by WBTT founder/artistic director Nate Jacobs in 2021, "Joyful, Joyful" is back with twists on traditional holiday songs, gospel-infused classics and pop favorites. Runs through Dec. 30.
Dave Koz and Friends Christmas Tour
7:30 p.m. at Van Wezel Performing Arts Hall, 777 N. Tamiami Trail
$40-$85
Visit VanWezel.org.
Saxophonist Dave Koz, whose recording career spans nearly three decades, comes to Sarasota with a unique holiday show featuring Jonathan Butler, with special guests Rebecca Jade and Marcus Anderson, and newcomer Justin-Lee Schultz.