It was a boogie wonderland on Nov. 16 at the Bird Key Yacht Club.
Femcity threw its second annual fashion show, but with a twist this year: a disco party. 
"In the '70s, they had fun all the time so why can't we?" said Medge Jaspan, president of Femcity and owner of the Holistic Healing and Wellness Center of Longboat Key.
Femcity is an international women's networking company started in 2009. by Violette De Ayala. It focuses on creating a network for women entrepreneurs to support each other and connect in communities around the country.
The party started with a dinner provided by the Bird Key Yacht Club. Then, Jaspan led the main event of the party: the fashion show. The members of Femcity strutted down the runway showcasing local designers. The designers featured were Patti Bosco, Oh La La Moda and Medge Wearable Art.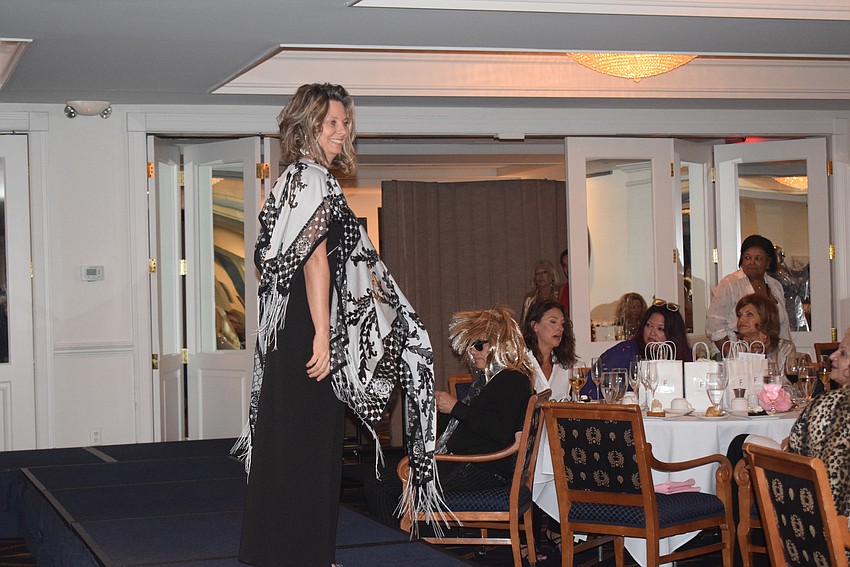 "Our goal with this is to make sure all the clothes we are modeling are local," said Jaspan. "Also to show that these are not models that are on the runway, they are all businesswomen. These women can work hard and have fun too."
Jaspan was a Femcity member when she lived in Boca Raton. When she moved to Longboat Key and started her business, she missed having that sense of community with other like-minded women. Jaspan launched Femcity here 18 months ago. Now there are about 35 members.
"Medge is definitely my favorite part about being in Femcity," said Shea Shulman of Shea Shulman Therapy: Medical Massage. "She is just a light and really made a sisterhood for business women here."
The women hold a workshop once a month where one of the members will teach about her business and lessons to help them grow as entrepreneurs. The disco party is one of the two events a year with the outside community. The next one is in May.
Jaspan said that over the past year the group has become more of a place to build long-lasting friendships than just networking with other businesses. No matter what dilemma someone might be in, the ladies in Femcity know whom to call when they need support. They want to continue to build this support with each other and the local community.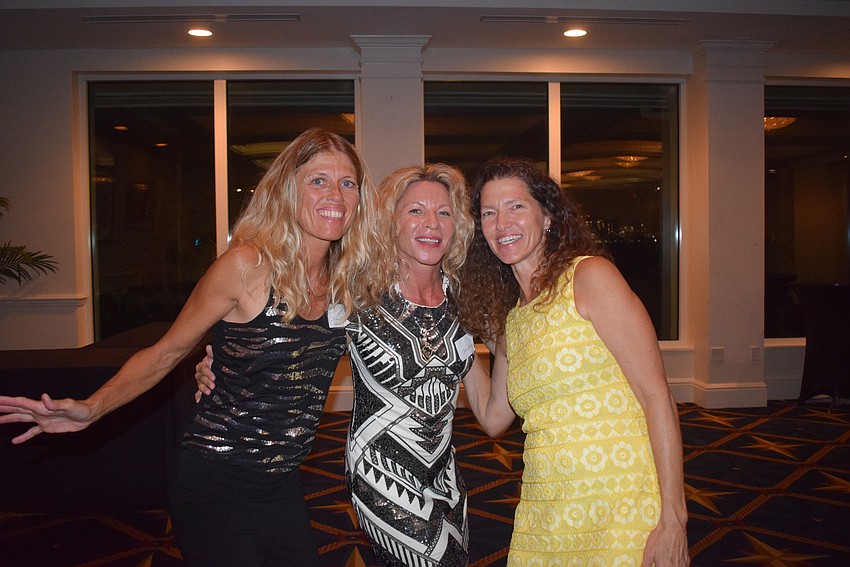 "As we got to know each other, we became close to each other," said Jaspan. "We are not doing this stuff just to make money. We do it because we love what we do and we love people. We want to know the community and build it to be stronger."
The main sponsors for the event were Dr. Michael O'Neil with Longboat Key Dental, Dr. Jackson Sullivan from Palm Endodontics and the Holistic Healing and Wellness Center of Longboat Key.
There was also a silent auction which included prizes such as art pieces, therapy sessions, massages and a selection of other items. All the proceeds of the party were donated to SRQ Community. The event was able to raise $1,265.
SRQ Community is a nonprofit that strives to help other nonprofits. Each year, SRQ Community selects four local organizations making big impacts in emergent needs of greater Sarasota. They also provide opportunities for artisans and locally owned businesses to showcase them to the community. 
The rest of the party was spent boogieing the night away. The event was filled with disco music, laughter and a celebration of the tight-tight and hard-working community. 
"Femcity is a very different organization," said Jaspan. "It's more than a networking company. We empower each other with positivity,  a supporting shoulder and passion. We help people to bring this passion out, to help them thrive in whatever they want to. So it's really about empowerment, but also kindness and gratitude."