Thursday, Nov. 16
Sunset Serenade Artist Series Concerts
5:30 p.m. at Marie Selby Botanical Gardens, 1534 Mound St.
$40
Visit ArtistSeriesConcerts.org.
Justice Miguel Yates, Kaylan Hernandez and Grace Laughter, the three winners of the Artist Series Concerts 2023 Statewide Vocal Competition, bring their talents back to Florida for this program featuring arias and duos from Mozart's "Marriage of Figaro" and African American spirituals. Joseph Holt accompanies them on piano.
Jazz at the Movies
7:30 p.m. at SCF Neel Performing Arts Center, 5840 26th St. W., Bradenton
$15
Visit SCF.edu/Neel.
Directed by Pete Carney, the SCF Jazz Orchestra presents swing on the silver screen, from "Casablanca" to "West Side Story." The show features two special guests, Grammy-winner saxophonist and composer Chip McNeill and American Songbook Master and vocalist Bryan J. Hughes.
'Once On This Island'
7:30 p.m. at Westcoast Black Theatre Troupe, 1012 N. Orange Ave.
$20-$50
Visit WestcoastBlackTheatre.org.
Directed by Jim Weaver, this Tony Award-winning musical set on a Caribbean island is based on Rosa Guy's novel "My Love, My Love." The heartwarming tale of a peasant girl searching for love and identity features uplifting Caribbean rhythms and instruments. Runs through Nov. 19.
'Pickleball'
7:30 p.m. at Venice Theatre's Pinkerton Theatre, 140 Tampa Ave. W., Venice
$32
Visit VeniceTheatre.org.
Hollywood's Jeff Daniels turns his attention to writing with this hilarious play about the latest athletic craze. Will those fancy courts stand empty as the fickle public moves on? Time will tell, but the seats will definitely be filled for this Venice Theatre production directed by Ric Goodwin. Runs through Nov. 19.
'Three Sisters'
8 p.m. at FSU Center for the Performing Arts, 5555 N. Tamiami Trail
$32
Visit AsoloRep.org/conservatory.
Andrei Malaev-Babel directs FSU/Asolo Acting Conservatory's production of  "Three Sisters," one of Anton Chekhov's lesser-known plays. After General Prozorov is exiled to Siberia from Moscow, his sophisticated daughters search for opportunities in the cultural wasteland. Runs through Nov. 19.
Friday, Nov. 17
Viewpoint Lecture with Michele Oka Doner
4 p.m. at The Ringling, 5401 Bayshore Road
$10; members $5
Visit Ringling.org.
Artist Michele Oka Doner and curator Ola Wlusek discuss the artist's first solo exhibition, "The True Story of Eve," which runs from Nov. 18 through April 2 at The Ringling Museum of Art. Doner and Wlusek will explore the artist's practice, which is inspired by flora and fauna, and her ways of creating art with paper, wood, ceramics and other materials as well as the curator's approach to exhibition-making.
Sights + Sounds at Waterside Place: Asolo Repertory Theatre
6 p.m. at Waterside Place, 1560 Lakefront Drive, Lakewood Ranch
Free
Visit LakewoodRanch.com.
Explore what happens when fairy royalty steps out of their magical realm to experience life on the human plane when Asolo Rep On Tour brings Shakespeare's "A Midsummer Night's Dream" to Waterside Place. Seating is limited so feel free to bring a lawn chair. No outside food or drinks permitted.  
Anthony Rhodia
7 p.m. at McCurdy's Comedy Theatre, 1923 Ringling Blvd.
$42
Visit McCurdysComedy.com.
First generation Italian-American Anthony Rhodia brought his characters Uncle Vinny and Zia Lucia to social media during the pandemic, with more than 80 weekly videos. One of these led to Rhodia's breakout "Road Rage Tour" in 2021. Runs through Nov. 18.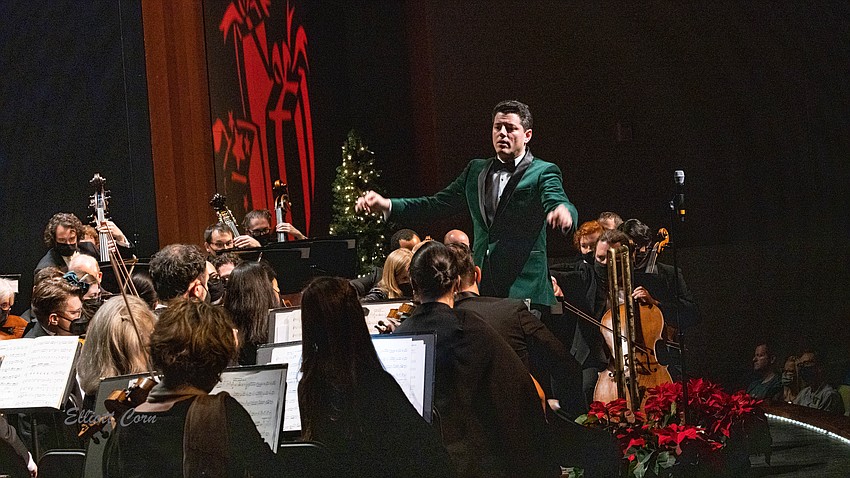 'A Symphony Fantastic!'
7:30 p.m. at Venice Performing Arts Center, 700 U.S. 41 Bypass N., Suite 4, Venice
$38-$70
Visit TheVeniceSymphony.org.
Conducted by Troy Quinn, The Venice Symphony's 50th anniversary season premieres with a performance showcasing Symphony Fantastique by Hector Berlioz. The program also features guest artist Andrew Bain, Principal Horn of the Los Angeles Philharmonic, who will solo on Eric Ewazen's Concerto for Horn and String Orchestra. Runs through Nov. 18.
'Conflicted Beauty'
7:30 p.m. at Sarasota Opera House, 61 N. Pineapple Ave.
$35-$125
Visit SarasotaBallet.org.
The Sarasota Ballet presents the premiere of "The Art of War," created by BalletMet's Artistic Director Edwaard Liang. It will be followed by Sir Frederick Ashton's "Dante Sonata," choreographed during the beginning of World War II. The evening is rounded out by Paul Taylor's "Company B," which explores the juxtaposition of joy and humor during wartime in a performance set to the songs of the Andrews Sisters. Runs through Nov. 18.
'Straight No Chaser – Sleighin' It Tour'
8 p.m. at Van Wezel Performing Arts Hall, 777 N. Tamiami Trail
$32-$78
Visit VanWezel.org.
This male a cappella group breaks boundaries and has attracted a massive fan base for their efforts, with achievements such as two gold albums, 1.5 million concert tickets sold and more than 1 billion streams on Pandora, to name a few.  
Trevor Bystrom and Rooster Xing
8 p.m. at Fogartyville, 525 Kumquat Court
$15
Visit WSLR.org/fogartyville.
Rejoice, world music fans! Trevor Bystrom's Rooster Xing combines harmonic chants, Afro/Caribbean electric guitar riffs and traditional bass lines with improv saxophone/flute.
Saturday, Nov. 18
SunCoast Renaissance Festival
10 a.m. to 6 p.m. at Sarasota Fairgrounds, 3000 Ringling Blvd.
$18; children $10; student/senior/military $15
Visit SunCoastRenaissanceFestival.com.
Transport yourself back to an age of magic and myths and enjoy music, dancing, stage shows, food and treats and the chance to purchase handcrafted goods. Runs weekends through Dec. 10.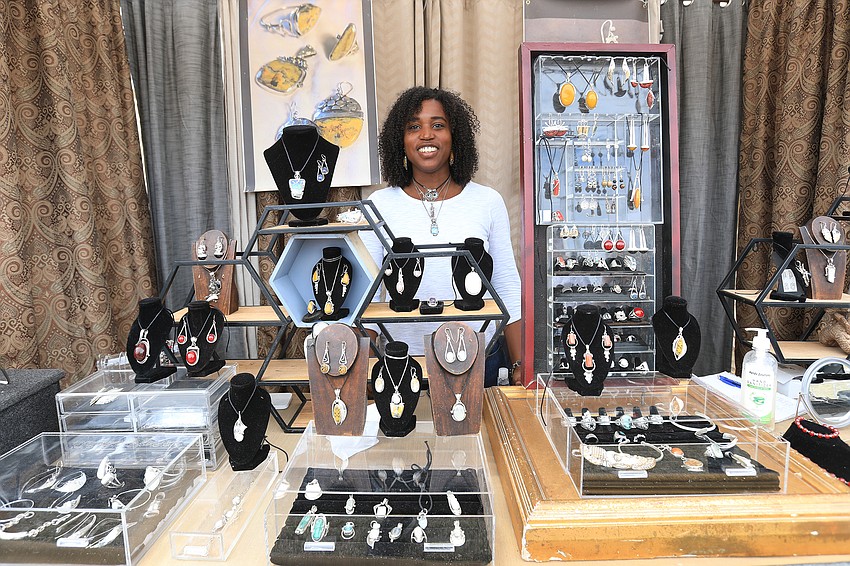 Sarasota Fine Art Show
10 a.m. to 5 p.m. at Phillippi Estate Park, 5500 S. Tamiami Trail
Free
Visit Hotworks.org.
The Sarasota Fine Art Show returns to Phillippi Estate Park for a weekend of art showcases and sales. Continues Sunday.

Opening Day Talk: Judy Pfaff
1-2 p.m. at Sarasota Art Museum, 1001 S. Tamiami Trail
$20; members free
Visit SarasotaArtMuseum.org.
Judy Pfaff joins Rangsook Yoon,  senior curator at Sarasota Art Museum, to discuss five decades of art-making and her SAM exhibition,"Picking up the Pieces," which was inspired by the destruction of Hurricane Ian. The exhibition runs through March 24.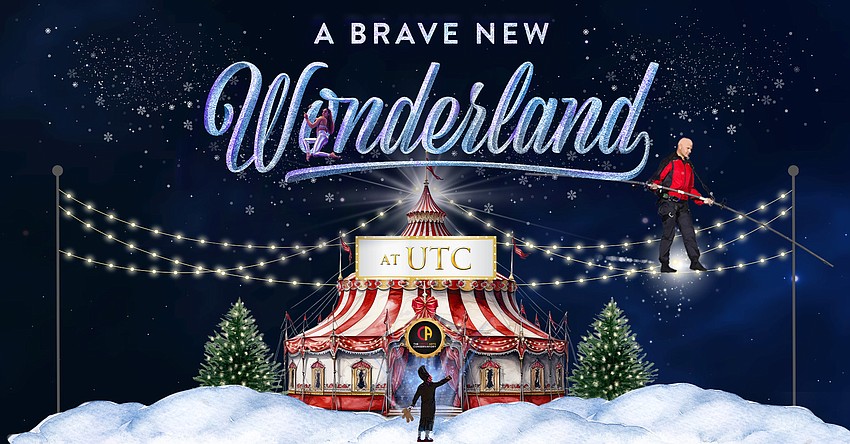 'A Brave New Wonderland'
2:30 and 7 p.m. under the Big Top in the East District of University Town Center
From $30
Visit WonderlandCircus.com.
Nik Wallenda and the Circus Arts Conservatory present "A Brave New Wonderland." The show is an immersive holiday spectacular of circus acts, aerial performances and holiday storytelling. Runs through Dec. 31.
'Caesar!' A Rock 'N' Roll Oratorio
4 p.m. at Church of the Palms, 3224 Bee Ridge Road
$40-$60
Visit ArtistSeriesConcerts.org.
Artist Series Concerts presents internationally acclaimed violinist Alexander Markov playing a program of violin classics with his rock 'n' roll oratorio, "Caesar!" The son of acclaimed violinists Marina and Albert Markov will share the stage with Key Chorale and the Booker High School VPA choir. 
'Elvis: That's the Way It Is'
8 p.m. at Manatee Performing Arts Center, 502 Third Ave. W., Bradenton
$30-$55
Visit ManateePerformingArtsCenter.com.
'Elvis: That's the Way It Is" takes the audience back to the summer of 1970 as Elvis tribute artist Matt Stone resurrects the power of the King of rock 'n' roll. 
Sunday, Nov. 19
Suncoast Concert Band
3 p.m. at Northminster Presbyterian Church, 3131 61st St.
$5
Visit SuncoastConcertBand.org.
Now in its 91st season, Suncoast Concert Band attracts a devoted following due to the excellence of its performers and its low admission prices. It is highly recommended to call 941-907-4123 in advance of the show to confirm seat availability.
Chamber Soirées: A Soldier's Tale
4 p.m. at Holley Hall, 709 N. Tamiami Trail
$42-$52
Visit SarasotaOrchestra.org.
Stravinsky's music accompanies this tale of a soldier who trades his magic violin to the devil in exchange for the power to see the future. Considered one of the most important chamber music pieces of the early 20th century, "A Soldier's Tale" showcases the work of seven instrumentalists and three narrators who bring the story to life. 
Quartet Novo
5 p.m. at Pine Shores Presbyterian Church, 6135 Beechwood Ave.
Free
Visit PineShoresPres.org.
Quartet Novo is a newly formed group of musicians from the West Coast of Florida who each play professionally and have extensive teaching experience. The work of composer Sarah Gibson, recipient of a commission from the Virginia B. Toulmin Foundation, will be featured.
Monday, Nov. 20
Monday Night Jazz at the Cabaret
7:30 p.m. at FST's John C. Court Cabaret, 1265 First St.
$34-$39
Visit JazzClubSarasota.org.
Jazz Club of Sarasota presents Paul Gormley and Friends, with Judi Glover on keys, Eric Zabala on vibes and Patricia Dean handling drums and vocals. Dinner service starts at 6:30 p.m.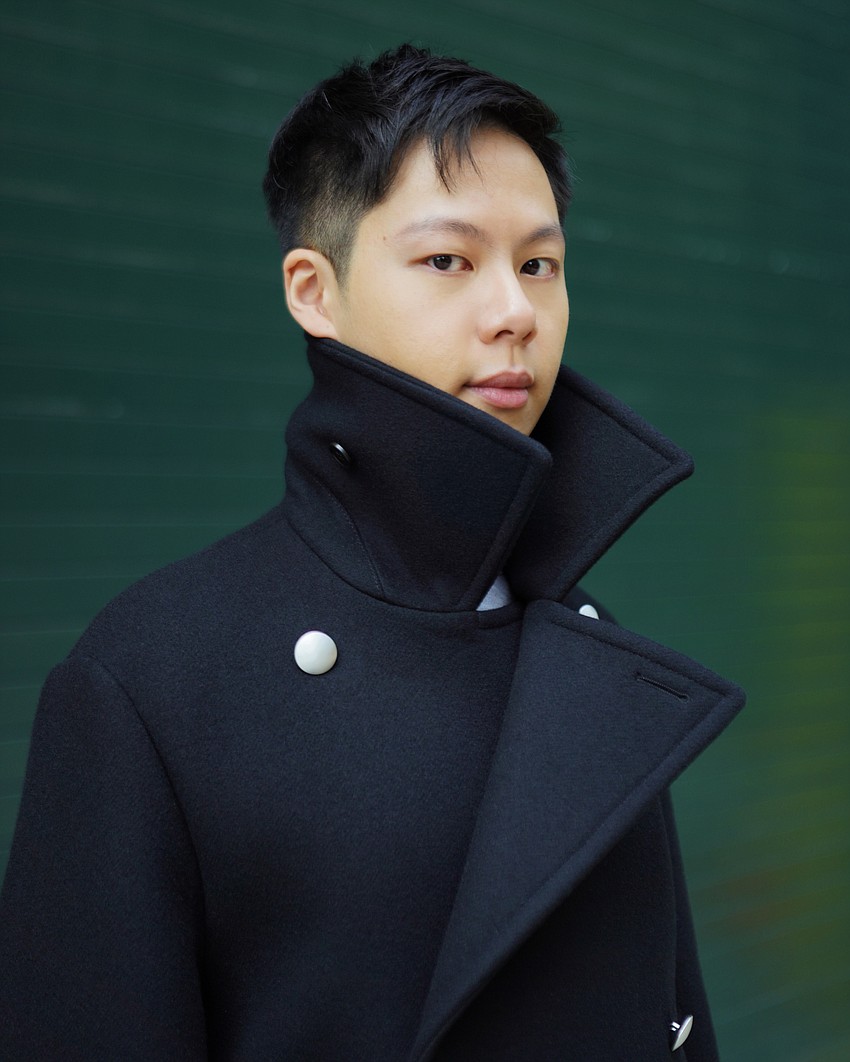 Ligeti 100
7:30 p.m. at First Congregational Church, 1031 S. Euclid Ave.
$25
Visit ENSRQ.org.
EnsembleNewSRQ presents a program celebrating the 100th birthday of Hungarian-Austrian contemporary classical music composer Gyorgy Ligeti. Pianist Han Chen performs the composer's Études and Trio for Horn, Violin and Piano. Also featured are Viet Cuong's Wax and Wire and Stacy Garrop's Slipstream, both mixed instrumentation pieces inspired by Ligeti.
Tuesday, Nov. 21
Interfaith Thanksgiving Service
5 p.m. at Christ Church of Longboat Key, 6400 Gulf of Mexico Drive, Longboat Key
Free
Visit ChristChurchOfLBK.org.
Members of the Sarasota and Manatee County communities are invited to attend the 2023 Interfaith Thanksgiving Service & Reception at Christ Church of Longboat Key for a night of reflection and celebration. Religious leaders from churches and synagogues in the area will each take part in the service, featuring an all-faiths choir. A community reception will follow the service. Temple Beth Israel members are encouraged to attend and show their support.