Anyone who considers adopting a dog from Nate's Honor Animal Rescue will have the opportunity to spend time getting to know the dog first. 
The nonprofit's new meet-and-greet pavilion gives people a chance to play with their potential pup. 
The outdoor pavilion has four caged-in small areas and one larger one. It also has ceiling fans, water fountains and water bottle fillers, and a bathroom. There will be Wi-Fi available across the nonprofit's grounds so people can fill out adoption paperwork as they are playing with the dogs in the pavilion. 
"If somebody sees a dog they like, we can bring them in here and they can spend quality time (together)," said Rob Oglesby, the development director of Nate's Honor Animal Rescue. "This is going to be used a ton. This section right here is going to be big for the adoptions."
At least 20 dogs were able to meet their new owners in the meet-and-greet pavilion June 10.
The meet-and-greet pavilion is the newest completed part of the rescue's Journey Home Capital Campaign, which is an expansion of the nonprofit's facilities and services. 
Construction continues on the new 23,000-square-foot welcome and education center, which will include a veterinary clinic, parvo and maternity ward, education center, a cat room with "catios," event center, and kitchen. The improvements also include a two-bedroom apartment that can be used for students on a veterinary externship, or possibly an employee.
The seven catios are screened-in areas with ceiling fans so the cats can be inside or outside. People will be able to sit in the cat room and play with the cats. Once complete, the cat room will be able to house 60 cats.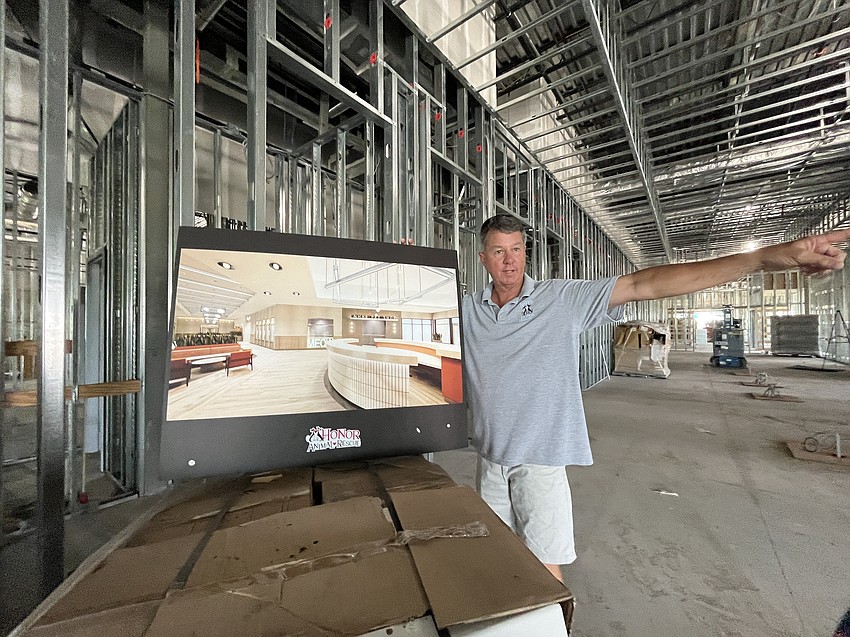 The event center will give the nonprofit opportunities to host birthday parties, weddings, its summer camp and other events and activities. 
Oglesby said a weeklong camp is being hosted twice this summer, but with the expansion project expected to be completed by the end of the year or during the first quarter of next year, Nate's will be able to expand the weeklong camps to dates all summer. 
The event center has a partition to be able to make the center into two rooms or one large room. It also leads to a 26-by-52-foot covered patio. 
The welcome and education center also will have a catering kitchen. 
Outside the welcome and education center are nine cottages that are close to completion. Hurricane Ian destroyed two of the new cottages.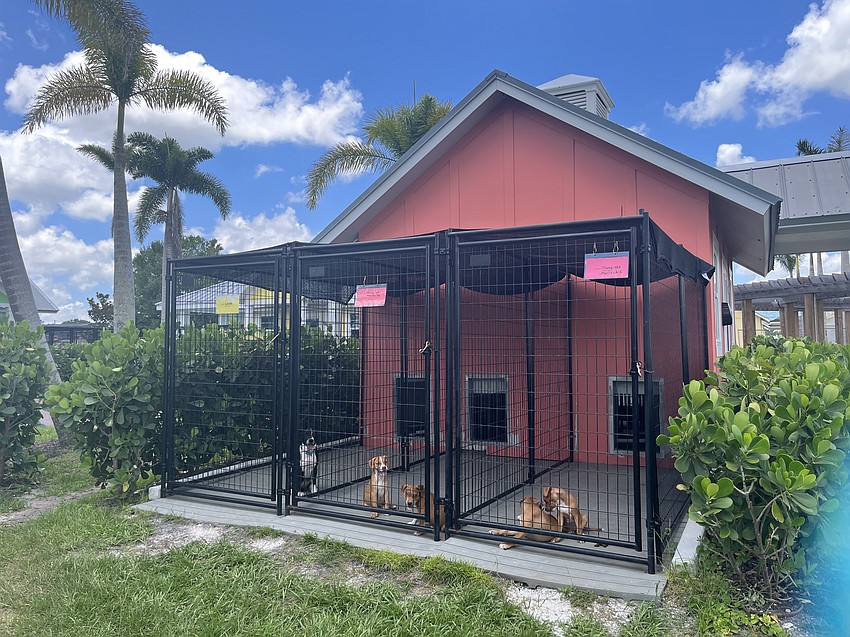 Oglesby said once the cottages are complete, the nonprofit will have 17, allowing Nate's to care for more animals. 
Nate's Honor has been working on the now $12 million expansion since 2018 when the nonprofit announced the project. The rescue broke ground in 2019. 
Oglesby said it's been a long process, but he's excited to see it coming together. 
"I'm here every day so it doesn't look like it's coming together because I've seen it moving at a snail's pace, but if you leave and come back, it's amazing," he said. "If you were here three weeks ago, (the meet-and-greet pavilion) was not here."
Oglesby said although the project has taken longer than expected to complete, he's relieved to have it done in phases.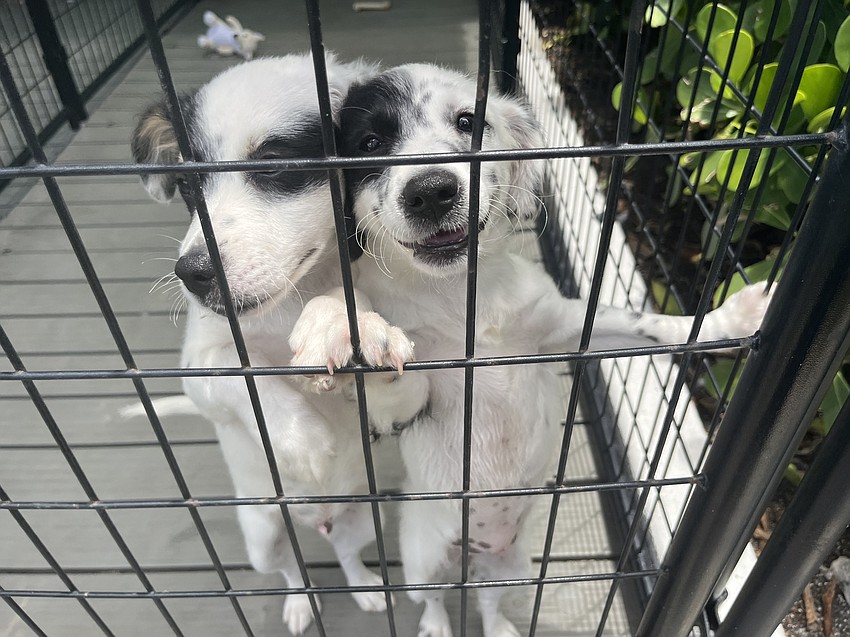 The rescue completed its approximately 5,000-square-foot intake building in October 2021 followed by its 4,300-square-foot training facility in January 2022. Since then, adoptions have been taking place in the training facility until the welcome and education center opens. 
"It's been the perfect storm of everything that could go wrong has gone wrong, but everything happens for a reason as well," Oglesby said. "Imagine if we had a 23,000-square-foot building, 17 cottages, and two almost 5,000-square-foot buildings handed to us all at once. We would have drowned. … We've been able to wrap our arms around everything at a nice pace and have everything organized."
Oglesby said the nonprofit will open the welcome and education center once it's complete but most likely will wait before opening the veterinary clinic located inside the center to allow staff and volunteers to adjust to having the center.