Eddie Yzeiri, owner of two Appollonia Grill restaurants in Sarasota, had so much success over 10 years that he could have opened a third location.
Instead, he decided to change course and move away from the Greek-Mediterranean cuisine on which he had previously concentrated.
Post Kitchen & Bar, which opened in November in The Shoppes at University Town Center, provides what Yzeiri called a "modern presentation of classics," with individualized versions of familiar restaurant items.
In other words, they look darned good.
Yzeiri said he uses a coastal environment of Florida theme at his new restaurant.
"We wanted to have a good balance of steak and seafood, but we decided to go on the seafood side," he said.
Yzeiri had reserved space for the restaurant three years ago. He called Benderson Development, which owns University Town Center, "very understanding," as it allowed him to shelve the project after the start of COVID-19.
After a year had past during COVID-19, he touched base with Benderson Development again to get started. However, it was not the end of the difficulties, as he encountered long delays involving deliveries, staffing, and contractors, before he finally could open the doors in November.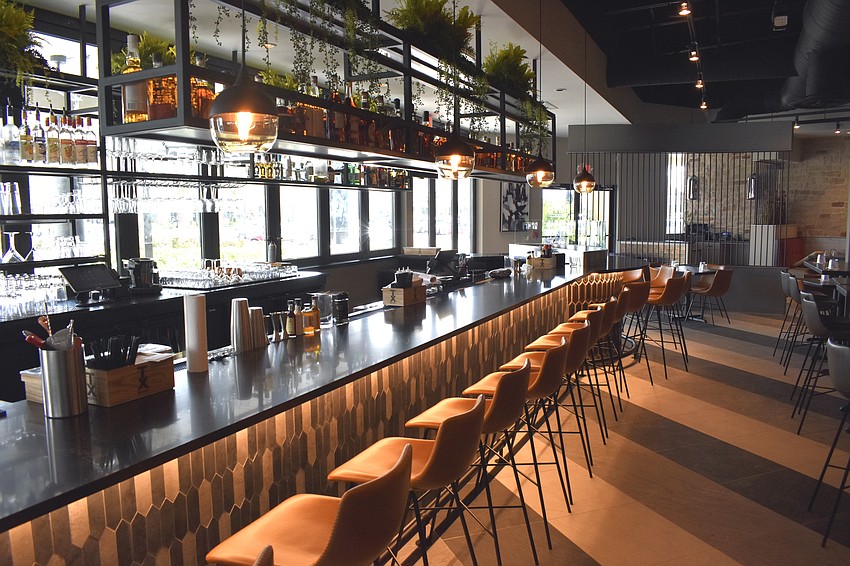 Yzeiri said going with the unfamiliar is a hook for the restaurant.
"I always think of foods like fashion," he said. "They tend to repeat themselves, but every time they repeat themselves, you tend to add a little something different to it."
Among the items Yzeiri recommends is the Post Burger. He said its bacon jam brings the flavor found on a bacon cheeseburger, but includes an element of sweetness due to caramelization. Also featured on the burger is red wine sauce, which he said adds a pungent and acidic taste, and brie cheese.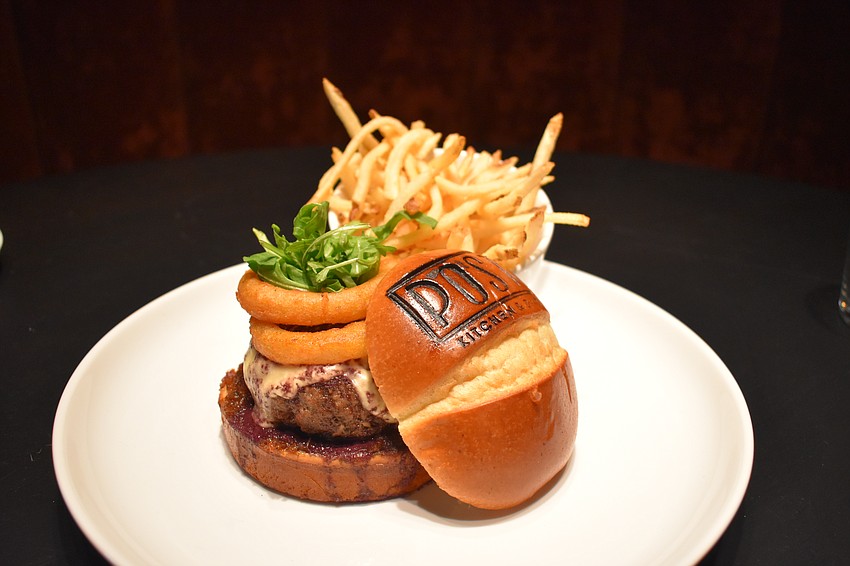 "The sweetness of the bacon jam, the bacon, the beef, and the cheese — they all play with each other and it just works really well," he said.
Jonathan Whichard, the restaurant's executive chef, said the crispy skin salmon, which comes with a cauliflower and leek puree, and lemon butter on top, was a highlight of the menu.
"It's a very elegant dish," he said.
Yzeiri said the restaurant's highest-end item was the Truffle Surf n' Turf.
The dish includes a fillet mignon with a red wine sauce and lobster meat sautéed in a lemon butter truffle sauce, served with potato puree and vegetables.
"I think that would be the ultimate Valentine dinner, or high-end dinner," he said.
Yzeiri also highlighted the steak frites, which includes steak on a bed of Chimichurri sauce alongside French fries and greens, and the beet-cured salmon, which he said provides an example of the offerings at the raw bar.
"The raw bar, its always so good. It's all fresh seafood and its just melts in your mouth," he said.
He called the salads "very healthy, very colorful, with beautiful flavors, bold flavors."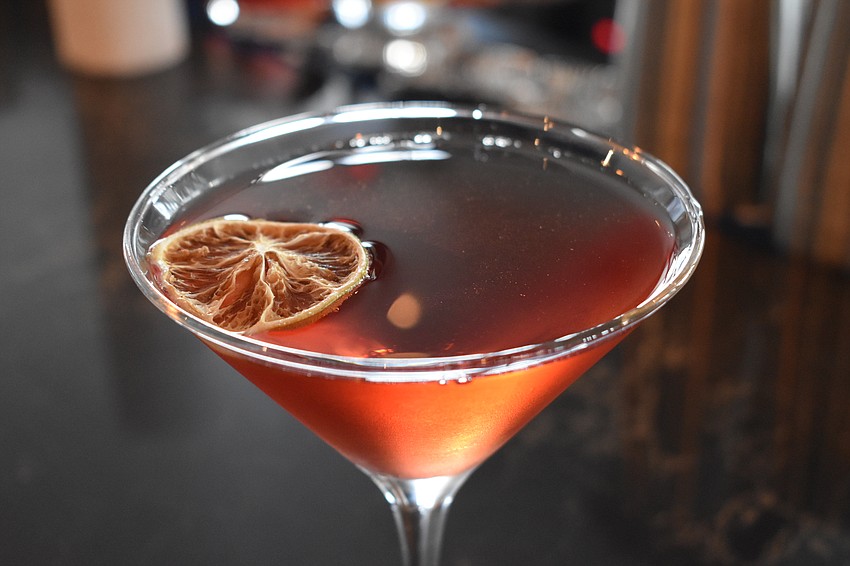 He said a menu of about 13 house cocktails would be designed for a wide appeal.
"These cocktails are balanced," he said. "They're not going to be too strong, or a palette that some people don't like."
Many of the cocktails are built around bourbon and whiskey, with the restaurant carrying about 70 different varieties of bourbon and whiskey, including large brand names such as Woodford Reserve and Maker's Mark.
Drink options will also include items he said are difficult to find including Balcones Bourbon, Heaven's Door bourbon whiskey and rye, and Michter's 10-year-old bourbon and rye.
He said these items are usually allocated by their producers for existing customers, and that he has been collecting them at his Apollonia Grill locations.
The restaurant also will include a selection of over 150 different types of wine, including sparkling wines, champagne, and Rosé wines.
Guests at the restaurant have three choices for seating areas: an outdoor lounge, a bar lounge, and an indoor dining area.
At the bar, guests can enjoy a look inside the food preparations.
"We want to maximize that display to look beautiful, and have a chef shucking oysters and preparing some rolls or specialties right in front of guests," he said.