Thursday
Vision Duo
11 a.m. at Sarasota Yacht Club, 1100 John Ringling Blvd.
$60
Visit ArtistSeriesConcerts.org.
Violinist Ariel Horowitz and marimba player Britton-René Collins named their act after an accomplishment: They were named co-winners of the 2020 Concert Artists Guild Competition's Ambassador Prize. Come support young artists playing classical music with a contemporary twist.
Notes: On Writing and Music
5 p.m. at Hermitage Beach, 6660 Manasota Key Road, Englewood
$5, registration required
Visit HermitageArtistRetreat.org.
Acclaimed author Chigozie Obioma and musician/instrument designer Levy Lorenzo will discuss the intricacies of their respective crafts for a Hermitage audience. Obioma, 36 years old, is the author of "The Fisherman" and "An Orchestra of Minorities," both of which were nominated for the Booker Prize.
Mr. Showtime AKA The Midnight Swinger
7 p.m. at McCurdy's Comedy Theatre, 1923 Ringling Blvd.
$25
Visit McCurdysComedy.com
I don't know. Midnight seems pretty late for Sarasota. This gentleman, who goes by Mr. Showtime, set the Guinness Book of World Records standard for the longest comedy show with a 40-hour set. But he won't take that long to his best funny bits at McCurdy's. Runs through Sunday.
Friday
A Classical Holiday Morning
10:30 a.m. at First Presbyterian Church, 1050 Oak St.
Free
Visit SarasotaMusicClub.org.
Baritone Andrew Gaspar, winner of the 2022 Florida Federation of Music Collegiate Vocal Competition, will unleash his powerful and expressive voice on a selection of tunes, and he'll be backed by pianist Nadiya Caspary.
Jazz @ Two: A Christmas Celebration
2 p.m. at Unitarian Universalist Church, 3975 Fruitville Road
$15-$20
Visit JazzClubSarasota.org.
Mark Moultrup will be on piano and vocals for this tour through a Winter Wonderland, and he'll be joined by James Suggs, Mark Neuenschwander and Jean Bolduc.
Jingle Run 5K
7 p.m. at Main Street at Lakewood Ranch
5K $45; 1-mile run $40; kids dashes for ages 3-12 $20
Visit RaceRoster.com.
Begins with registration at 4 p.m., Children's Santa Dashes at 6 p.m., 5K race at 7 p.m., and 1 mile fun run at 7:10 p.m. at Main Street at Lakewood Ranch. Run or walk to the jingle beat at the 11th annual Jingle 5K Run/Walk. The event supports the Lakewood Ranch Medical Center Foundation and the Health Careers' Scholarship Program. A holiday festival follows the race. 
Movies Under the Stars
7 p.m. at the Mall at UTC, in the west district (The Green) near Ford's Garage
Free
Visit MallAtUTC.com. 
The Mall at UTC presents its annual Holiday Movies Under the Stars series with "The Santa Clause" Friday and "Fred Claus" on Saturday. Bring lawn chairs and blankets. The event continues every Friday and Saturday through the end of December.
In-Studio Performance Featuring SCD Ensemble
7 p.m. at SCD Home Studio, 1400 Blvd. of the Arts
$10-$20
Visit SarasotaContemporaryDance.org.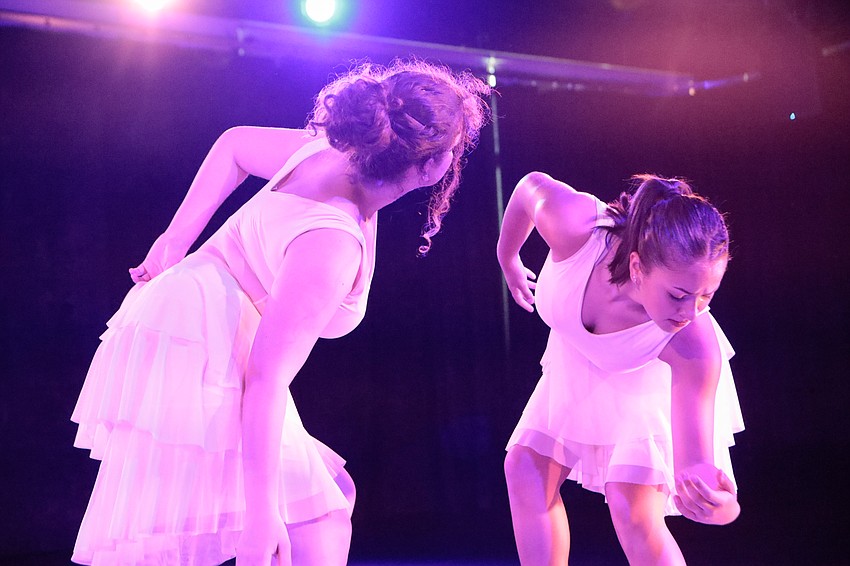 Spend some holiday time with the expressive athletes of Sarasota Contemporary Dance, who will perform three times in the span of two days. The dancers will be at it Friday night, and then they'll perform a pair of shows on Saturday at 3 and 7 p.m.
Program 3: 'At Night'
7:30 p.m. at Sarasota Opera House, 61 N. Pineapple Ave.
From $35
Visit SarasotaBallet.org.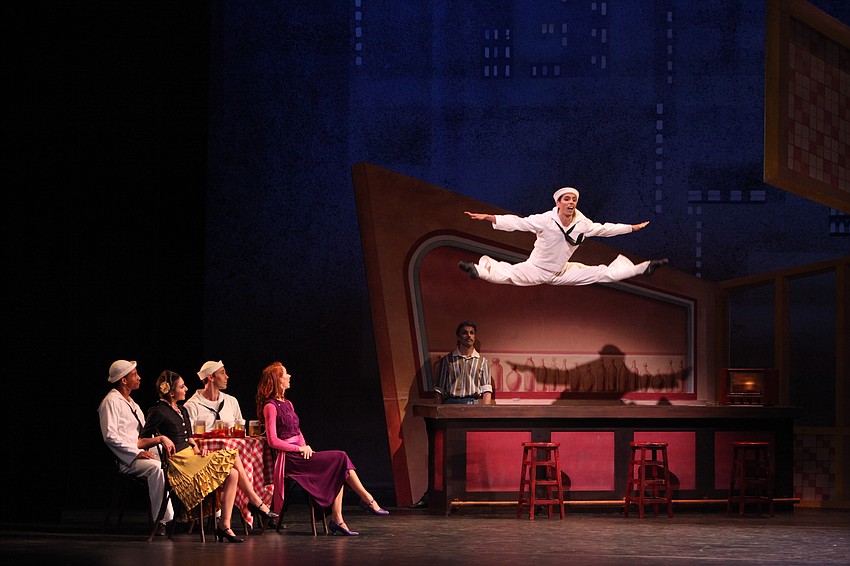 The Sarasota Ballet brings you a pair of ballets by Jerome Robbins ("In the Night" and "Fancy Free") and one by Frederick Ashton ("Les Patineurs"). Ormsby Wilkins, music director of American Ballet Theatre, will conduct the orchestra, and guest pianist Cameron Grant will assist on music by Meyerbeer, Chopin and Leonard Bernstein. Continues at 2 and 7:30 p.m. Saturday.
A Holiday Season Spectacular
7:30 p.m. at Venice Performing Arts Center, 1 Indian Ave.
$33-$61
Visit VeniceSymphony.org.
Classic carols and modern classics will he on the menu at Venice Performing Arts Center for this celebration of the season. The Venice Symphony will play through works from "The Nutcracker Suite" and "Babes in Toyland," and the heavenly voices of Key Chorale will pitch in perfectly.
Saturday
'The Music Man: Kids'
11 a.m. at Manatee Performing Arts Center, 502 Third Avenue W., Bradenton
$11.50-$20
Visit ManateePerformingArtsCenter.com.
It's the Music Man ... for kids! Kids will act and kids will be in the audience in this adaptation of the classic Broadway musical that tells the story of a huckster whose plans to bilk a Midwestern town are altered by his falling in love with a fair librarian. 
Hanukkah at The Green
11:30 a.m. to 2:30 p.m. at The Green at University Town Center
Free
Visit UTCSarasota.com.
Temple Emanu-El and University Town Center are hosting a Hanukkah celebration at UTC. There will be games on the lawn, crafts, face painting, live music and festive foor including latkes and donuts.
Christmas with the Stallions
3-6 p.m. at Herrmann's Royal Lipizzan Stallions, 32755 Singletary Road, Myakka City
$5; children 5 and under free
Visit HerrmannsRoyalLipizzans.com. 
Herrmann's Royal Lipizzan Stallions is hosting a special Christmas event that features a presentation with the stallions, Santa, the Grinch, ornament decorating, food and drink. The charge is $5. Children 5 and under are free. For more information, call 322-1501.
Cirque Musica: Holiday Wonderland
7 p.m., Dec. 17 at Van Wezel Performing Arts Hall, 777 N. Tamiami Trail
$37-$77
Visit VanWezel.org.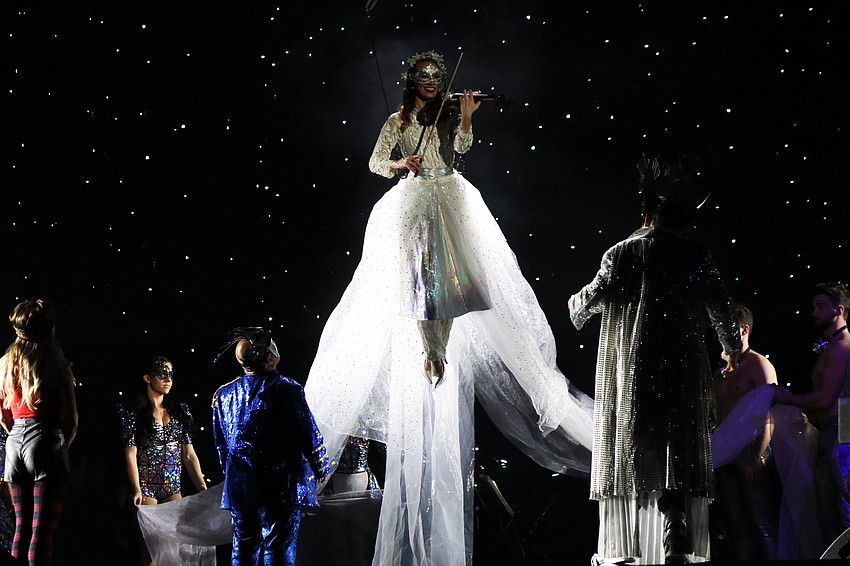 Spend your holidays with a world class circus experience. The flabbergasting talents of Cirque Musica will be on full display at Van Wezel Performing Arts Hall for just one evening, and they'll pull out all the stops in their graceful acrobatics and daredevil feats of athleticism.
Rebekah Pulley & The Reluctant Prophets
8 p.m. at Fogartyville, 525 Kumquat Court
$12-$15
Visit WSLR.org/Fogartyville
Tampa-based singer/songwriter Rebekah Pulley is bringing her brand of rock evangelism to town. Pulley's band is billed as a soul-steeped outfit with an Americana twist, and her music delightfully defies genre.
Sunday
101 Menorahs
6p.m. at Temple Beth El, 5150 Peridia Blvd. E., Bradenton
Free
Visit TempleBeth-El.com. 
Temple Beth El hosts the Chanukah Spectacular that will include a giant menorah lighting, food trucks, games, a holiday bazaar, singing and more.
Chamber Soirees: Wind Quintet and Trio
4 p.m. at Holley Hall, 709 N. Tamiami Trail
$40-$50
Visit SarasotaOrchestra.org.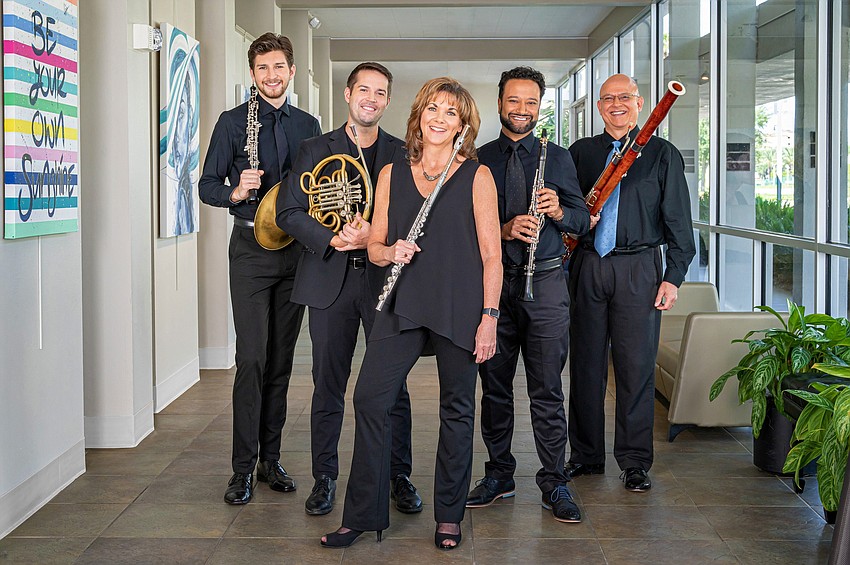 Join the Sarasota Orchestra for a scaled-down version that lets you enjoy an intimate evening with a few virtuoso performers. Flautist Betsy Hudson Traba, bassoonist and harpist Hannah Cope will feature on Jolivet's "Pastorales de Noël," and then the full quintet will play on David Maslanka's "Wind Quintet No. 3."
Monday
Chanukah on Main Street
6 p.m. at Main Street at Lakewood Ranch, 8100 Lakewood Main St., Lakewood Ranch
Free
Visit ChabadOfBradenton.com.
Chabad of Bradenton and Lakewood Ranch will celebrate Chanukah starting at 6 p.m. in Lakewood Ranch. A menorah will be lit, and guests can enjoy kosher barbecue, falafel, latkes, face painting, donut decorating, live music and more. 
Monday Night Jazz @ The Cabaret
7:30 p.m. at FST's Court Cabaret, 1265 First St.
$34-$39
Visit JazzClubSarasota.org.
LA-based saxophone player Dale Fielder will bring his quartet to the Court Cabaret, and they'll be fronted by special guest vocalist Synia Carroll. It's the final Monday Night Jazz event of the year, and the Jazz Club will have just one more event on the docket for the rest of 2022.
Tuesday
Hands on Hanukkah
4-6 p.m. in St. Armands Circle.
Free
Visit StArmandsCircleAssoc.com.
A family-friendly, public event featuring arts & crafts, raffles, giveaways, food, and live music. The evening ends with lighting the menorah.  
'Something Rotten!'
3 and 8 p.m. at FST's Gompertz Theatre, 1265 First St.
$29-$46
Visit floridastudiotheatre.org.
Florida Studio Theatre brings you something fresh in Something Rotten! Join this band of subversive theater-makers as they prepare to Battle the Bard. They're not above channeling the future if it means a coming out on top against the literary world's heavyweight champion.
Wednesday
Parade of Light
6 p.m. at the Chabad of Bradenton and Lakewood Ranch, 5712 Lorraine Road, Bradenton
Free
Visit ChabadOfBradenton.com.
Spread the light of Chanukah and overflowing Jewish pride through Lakewood Ranch with the Parade of Light, starting at 6 p.m. at the Chabad of Bradenton and Lakewood Ranch, 5712 Lorraine Road, Bradenton. There will be community menorah lighting stops, Chanukah swag, a fire juggler and more. Car menorahs will be available in limited supply.
Mike Rivera
7 p.m. at McCurdy's Comedy Theatre, 1923 Ringling Blvd.
$25
Visit McCurdysComedy.com
This man was on The View. That alone ought to win him some audience. Mike Rivera was named America's "Most Hilarious Teacher" on the formidable ABC talk show, and he's honed his act not just on captive audiences in classrooms but also at conferences and comedy clubs.
Discoveries: The French Influencers
7:30 p.m. at Sarasota Opera House, 61 N. Pineapple Ave.
$32-$70
Visit SarasotaOrchestra.org.
Everybody's influenced by somebody or something. And in this concert, Sarah Ioannides, music director of Symphony Tacoma, will celebrate the music of Liszt, Farrenc and Bizet and tell you about the worlds they inhabited. Liszt was inspired by Handel, and Bizet by Gounod.
Correction: This article has been updated to reflect the correct hosts of Hanukkah at the Green.