Those in the Lakewood Ranch area visiting John Cannon Homes models during Parade of Homes probably don't realize they have a certain amount of power.
John Cannon and his wife, Phillipa, are entering their 31st year designing and building luxury homes, and despite all the work they do with their team, John Cannon said some of the best ideas come from those who either buy his homes or consider buying them.
"We work really hard at our models," Cannon said. "And we hear all the things people like about them. But I always ask, 'What would you change?' How would you make it better?
"I have a passion for this, and I love it."
After listening to his customers, Cannon talks to his design team.
"We do all our design work ourselves, 100% in house," he said. "And we do incorporate those ideas we hear from our customers."
One of those ideas is putting the kitchen against an outside wall instead of being centrally located in the home.
Buyers gave John Cannon feedback that having a window over the range or sink area allowed much more light into the kitchen.
During this year's Parade of Homes, which runs through March 11, John Cannon Homes will have models in three Lakewood Ranch communities, and others in Sarasota. The kitchens in those models reflect the feedback from the buyers and potential buyers.
In Lakewood Ranch, the Victoria at the Concession, the Akarra IV in The Vineyards at The Lake Club and The Talia located in Seacroft at Country Club East will be open to view. Those luxury models will be open 10 a.m. to 5:30 p.m. Mondays through Saturdays and noon to 5 p.m. Sundays.
John Cannon Homes also has models in other areas, such the Corindi in Harbourside at The Islands; the Milina at Legacy Estates at Esplanade on Palmer Ranch; and The Walara, located in Siesta Enclave, on Siesta Drive.
"The Parade of Homes is always an exciting time for us because we are able to showcase our newest models, on-trend design and product styles," Cannon said. "As our lives become more involved with technology, I think many people will be quite amazed at what we are able to do now aesthetically."
Cannon said he started building in Lakewood Ranch  20 years ago when Lakewood Ranch was getting started with the Summerfield and Edgewater neighborhoods. He said he has built more than 600 homes in Lakewood Ranch over the years.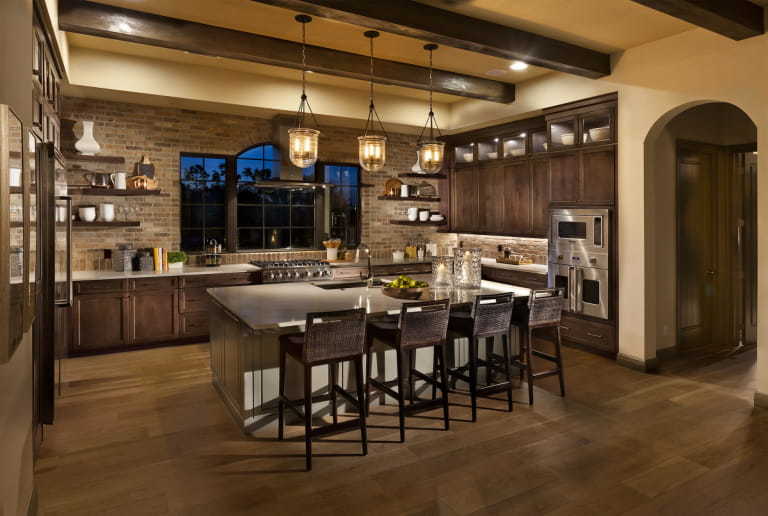 Overall, John Cannon Homes of Sarasota has built more than 1,400 homes, including 374 waterfront properties, and has earned 370 awards in four counties in more than 100 communities.
Even with all that experience, he said no perfect design plan exists.
"It's sort of an intangible," about the formula for designing success. "We work hard to creating a sense of place. It's about nice woodwork, colors, size, the ceilings, the moldings, the thickness of walls, the cabinetry. But it's not any one thing.
"It's the flow of the floor plan. The mind and eye have to be balanced. Have you ever walked into someone's home and it just felt good?"