It might be hard to believe, but the spring sports season is at the beginning of its end.
For proof, look no further than rowing. The Florida State Rowing Association's State Sculling Championships are scheduled for April 14 and 15 at Nathan Benderson Park, and the association's State Sweep Championships are two weeks after.
For some rowers, like Sarasota Crew senior Olivia DeNiro, the two meets will serve as a last hurrah. She's the captain of the Crew's girls team, and she shuffles in her chair when asked about the meaning of the Crew in her life.
"The camaraderie has been incredible," DeNiro said. "I value the bonds I have made with my coaches. Being here taught me to be a better person than I was the day before."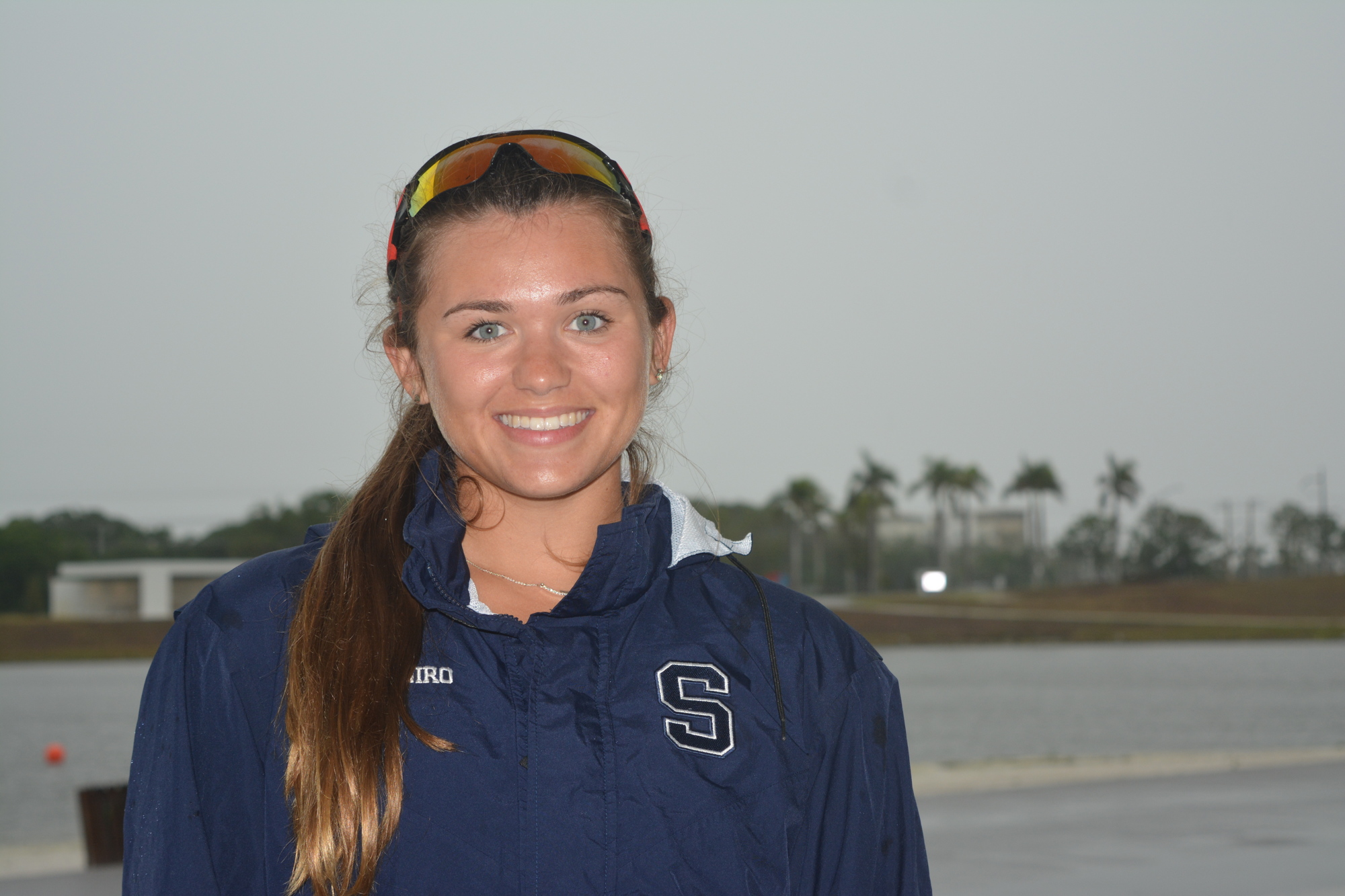 DeNiro will row for the University of Louisville in the fall, where she'll be teammates with current Sarasota Scullers rower Katie Beiler. She would never have considered the school if not for rowing, she said, and she's grateful her sport helped her find the perfect home. She's no stranger to the sport's pressures and said she still gets nervous before each race, though over the years she's learned to channel that energy into her performance. If her boat isn't in front at the beginning of the race, she "doesn't freak out" and instead uses it as motivation to push her body to the limit toward the finish line.
She'll miss the achievements (her girls eight boat came in fourth nationally in 2016), but also the goofs, like when she had to tell her coaches she'd miss two weeks of practice in July 2017 because ... she gave herself a concussion.
"I was getting gas, and I climbed back into my car," DeNiro said. "My head was too close to the door, and I literally closed it with my head between the door and the car. I was full-on knocked out. The gas station was close to my house, so I woke up, drove home and called my parents. When I went to the hospital, the doctor was like, 'Yep, you definitely have a concussion.' It was the most embarrassing thing. My coaches still make fun of me for it."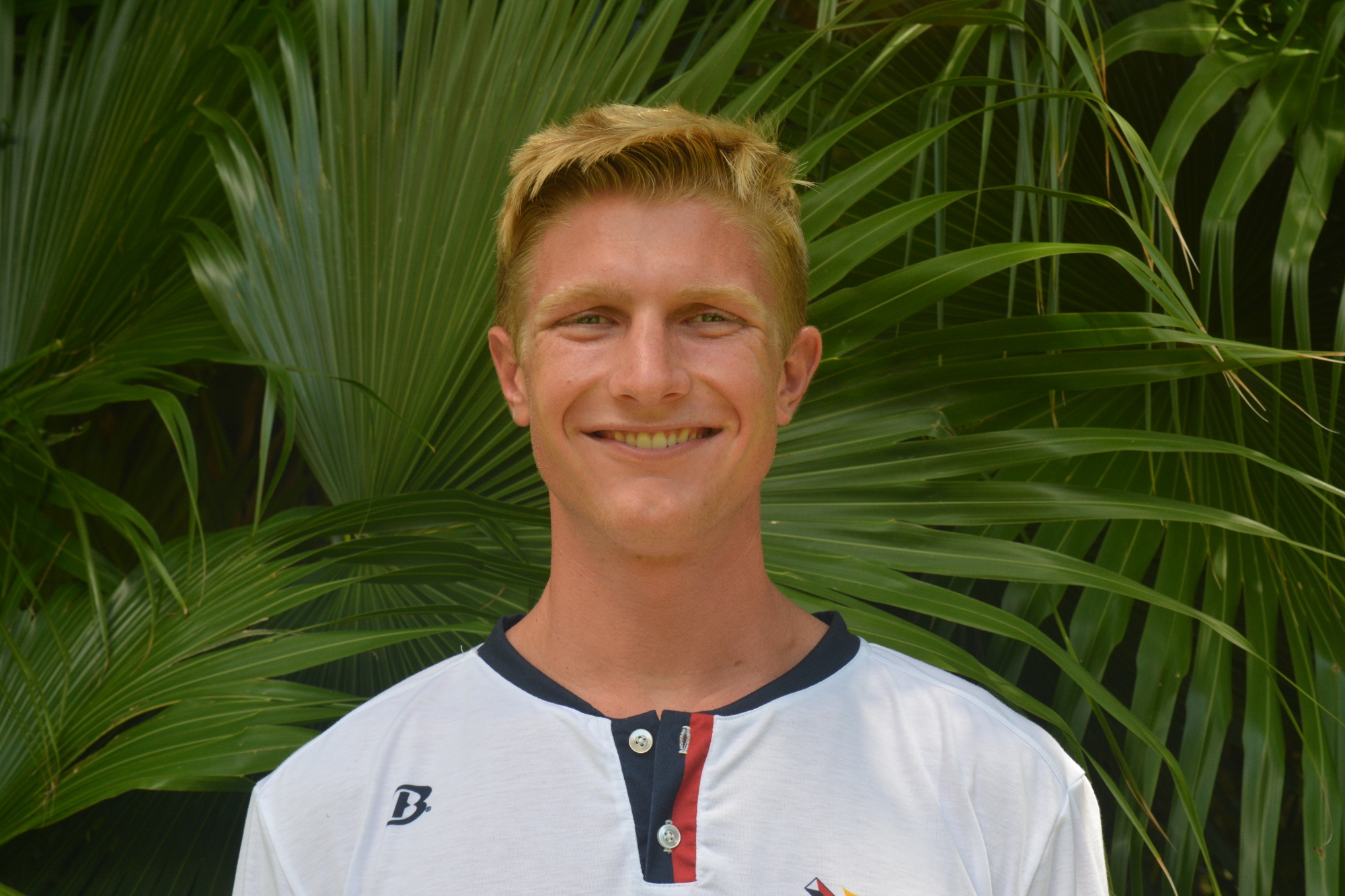 DeNiro will helm the girls quad at the sculling championships, and boys team captain Clark Dean will helm the boys quad. Dean is also a senior, and gained fame last summer when he became the first American in 50 years to win the single scull race at the World Junior Championships. He's taking these state meets as seriously as he took Juniors.
"I'm still excited," he said. "There's still things I haven't done. You always compare yourself and your crew to crews of the past, trying to beat their performances."
Dean is off to Harvard University in the fall, and said that rowing has given him some of the best friends in his life. He's excited to be rowing against them instead of with them next season, showing a hint of his competitiveness.
One person less nostalgic for the meets than DeNiro and Dean is junior Madeleine Palmer, who joined the Crew this season after moving to Sarasota from Dulwich, London. Aside from the heat, which Palmer said she's still getting used to, the biggest difference in rowing between the two countries is style. Palmer never learned to sweep in England, she said, and learning to do so here has been a challenge. She's still more comfortable sculling, so this weekend's events should ease her into the postseason.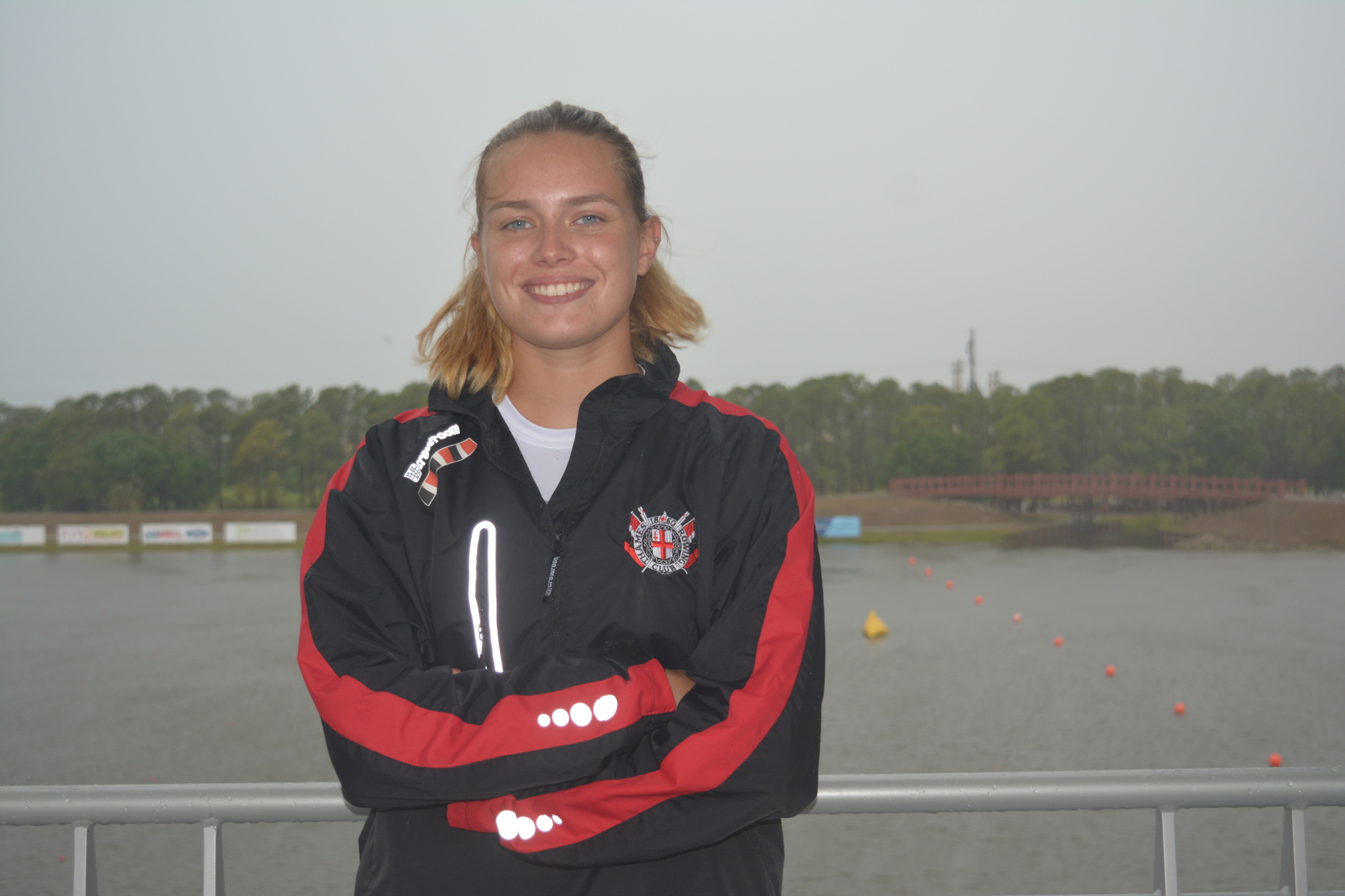 "It's pretty intense in England," Palmer said of rowing. "It's a popular sport. But there's a 'bigger' buildup here, with state and regional and national races. In England, it's just nationals.
"I'm expecting pressure. I need to stay relaxed at the start and keep my cool, then I'll be OK."
She did fine when her girls quad took fourth in the British Championships in her last English race, so the junior quad race at states shouldn't be too terrifying.
Palmer added that the workouts are more strenuous in the U.S., lasting three hours instead of two, and that things happen here during races that you wouldn't see in England in a lifetime. Like at the Crew's West District meet on April 8, when races were delayed because of an alligator on the course.
She's learning to embrace all of it, she said, and she's happy to be here.
The Sarasota Scullers, too, will be competing this weekend, entering 13 events. Beiler and Jess Cochran (New York University) will be saying adieu to the crew they called home throughout their lives. 
"I'm excited the championships include lightweight categories and I think it's going to be very fun," Cochran said. "It's a fantastic opportunity to race against other teams in the state and continue to build kinship among the Florida teams."
The meet runs all day Saturday and Sunday.