For the town's firefighters, revamping their decades-old homes away from home can't come soon enough.
If a bond issue of no more than $5.85 million is approved by the Town Commission next month, and the voters early next year, work could begin fixing up Longboat Key's north fire station (5940 Gulf of Mexico Drive) next year, followed by demolition and construction of a new south station (2162 Gulf of Mexico Drive).
"I'm excited about this,'' said Fire and Rescue Chief Paul Dezzi. "This has been a long time coming.  It's one of those things we put a lot of Band-aids on both fire houses to try to get them through. Now, it's the right time to make these changes."
The south station, opened in 1986, would be rebuilt from the ground up at a cost of about $4.6 million. It lags behind contemporary firehouse codes for storage, mechanical systems and energy efficiency. The fire alarm system needs to be replaced, and it's so old the department can't find replacement parts, Dezzi said.
It also lacks separate locker room and living facilities for male and female firefighters, which the new station plans will rectify.
"I want all the employees to feel comfortable and safe, and I think this is one way to show it," Dezzi said.
Along with the improvements for the firefighters, the new south station would be designed to better interact with the public. The south station uses the same entrance for firefighters and the public, which can interfere with access for both. The new station will have a separate public entrance along with a third garage bay to house its vehicles.
The north station, built in 1994, would go through nearly $1 million in upgrades. Much of the interior will be enhanced, including the facility's locker rooms, sleeping quarters and kitchen area.
Equipment storage spaces will likewise be renovated and updated to comply with modern requirements. The station lacks proper ventilation in its garage and some firefighter turnout codes are left in open-air rooms, both which are against 2014 updates to the Florida building codes.
Firefighters from both stations said that not only will the changes bring the department up to current standards, it will prepare them for the future. The north and south stations can only house six and five firefighters per shift, respectively, personnel figures that may not be sufficient in years to come. 
"The update in the facility is room for growth, especially for the future," said Deputy Fire Chief Rocky Parker. "Eventually, if we ever did need more people, we would have no place to have them."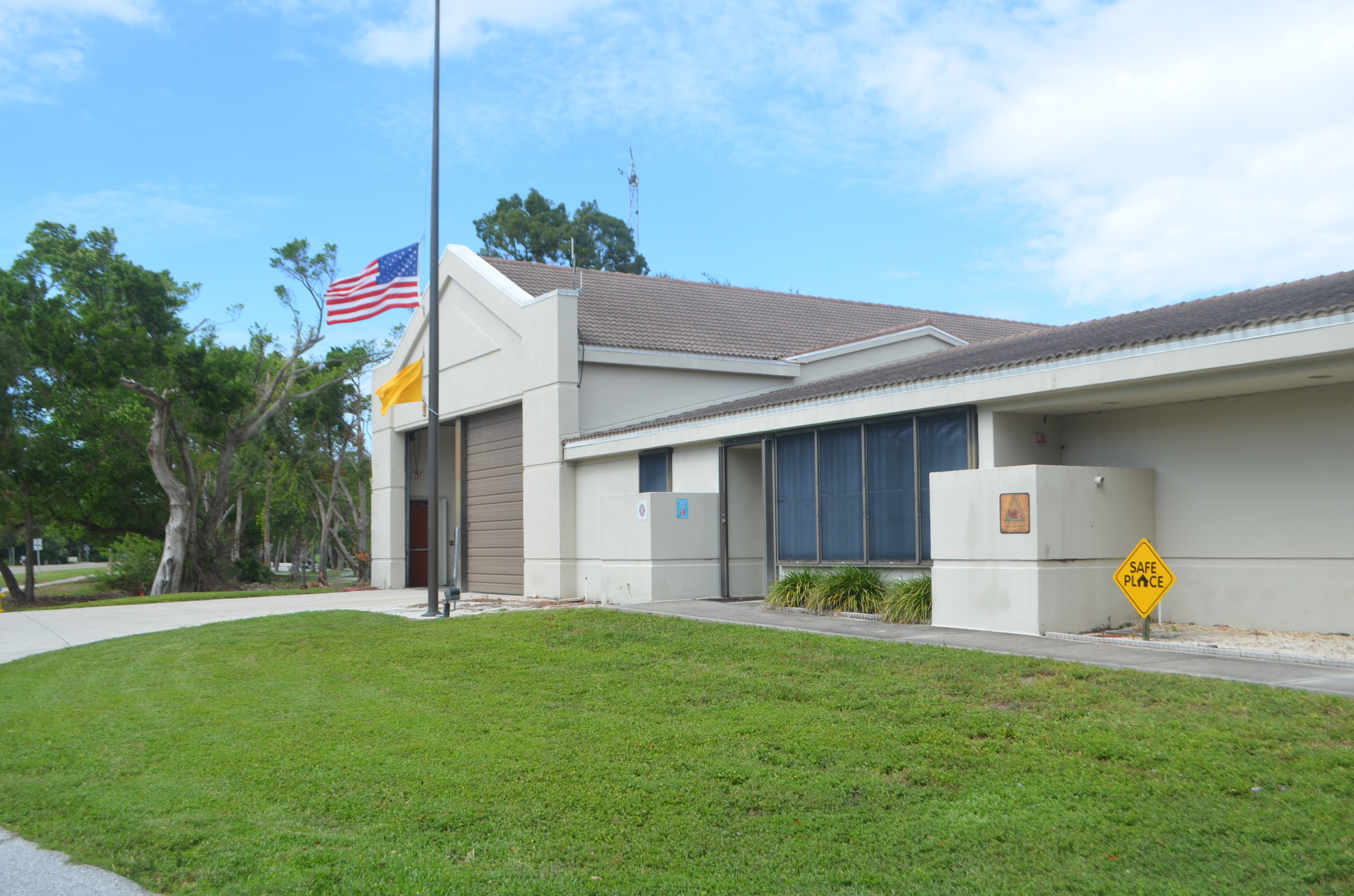 The town conducted an assessment of its firefighting facilities in 2016. In a presentation to the Town Commission, architect Todd Sweet underscored the importance of new facilities and came out with five recommendations, including options to renovate the south station instead of replacing it.
Based on recommendations from the study and the town's fire department, the commission voted unanimously to move ahead for a new station, choosing a 10,400-square foot one-story option instead of a more costly two-story option. The two-story option would have included a large classroom facility for firefighter education on the second floor, but Dezzi said he was more than content with the new one-story facility. He said the department will evaluate other spaces, including the new Longboat Key Center for Arts, Culture and Education coming to the town in the coming years.
"This is the right thing to do," Dezzi said following the fire reading of bond referendum. "The commission understands it, they always have."
Town Manager Dave Bullock said an approved bond referendum will allow the town to borrow money for up to 25 years. He said it's still evaluating whether it will take on larger interest debt obligations over 25 years with less of an individual burden on taxpayers or a shorter-term bond of 20 years with a higher cost for town residents.
In either scenario, the station will outlast the duration of the bond, as the stations are expected to last 30 years or more. Bullock said if the bond is approved, a resident with a taxable home value of $500,000 would expect to see an increase of between around $6 to $12 in addition to what they pay now.
If the bond passes, Dezzi, Deputy Chief Sandi Drake and Lt. Mark Fultz will finalize design details along with an architectural firm in the ensuing months. Dezzi said he will travel the region to find out what other fire departments have done with their stations and what they would like to do differently if they could redesign their own.
Part of the evaluations will also be to find a temporary location for the south fire station during construction. Dezzi said the department is in the early stages of evaluation, but said the south station may be able to operate out of an adjacent vacant office park or out of the former Colony property.
In the meantime, the town's fire fighters are just excited by the chance to have a new place to call home.
"I'm thrilled," Dezzi said. "I really am thrilled we have this opportunity to do this station, which is overdue."