One buzzword that seems to be on the tongues of artists lately is "space."
Picking a space to create and show their work is a crucial aspect of artists' imaginative process. Whether it's always changing or remains the same, the wall on which their piece is hung or the four walls surrounding them when they're producing it influence artists and their ability to not only create but share their work. 
A Reimagined Space
Alfstad& Contemporary owner Sam Alfstad understands space, which is why he made the decision to begin renovating his gallery in July — and it started from the ground up.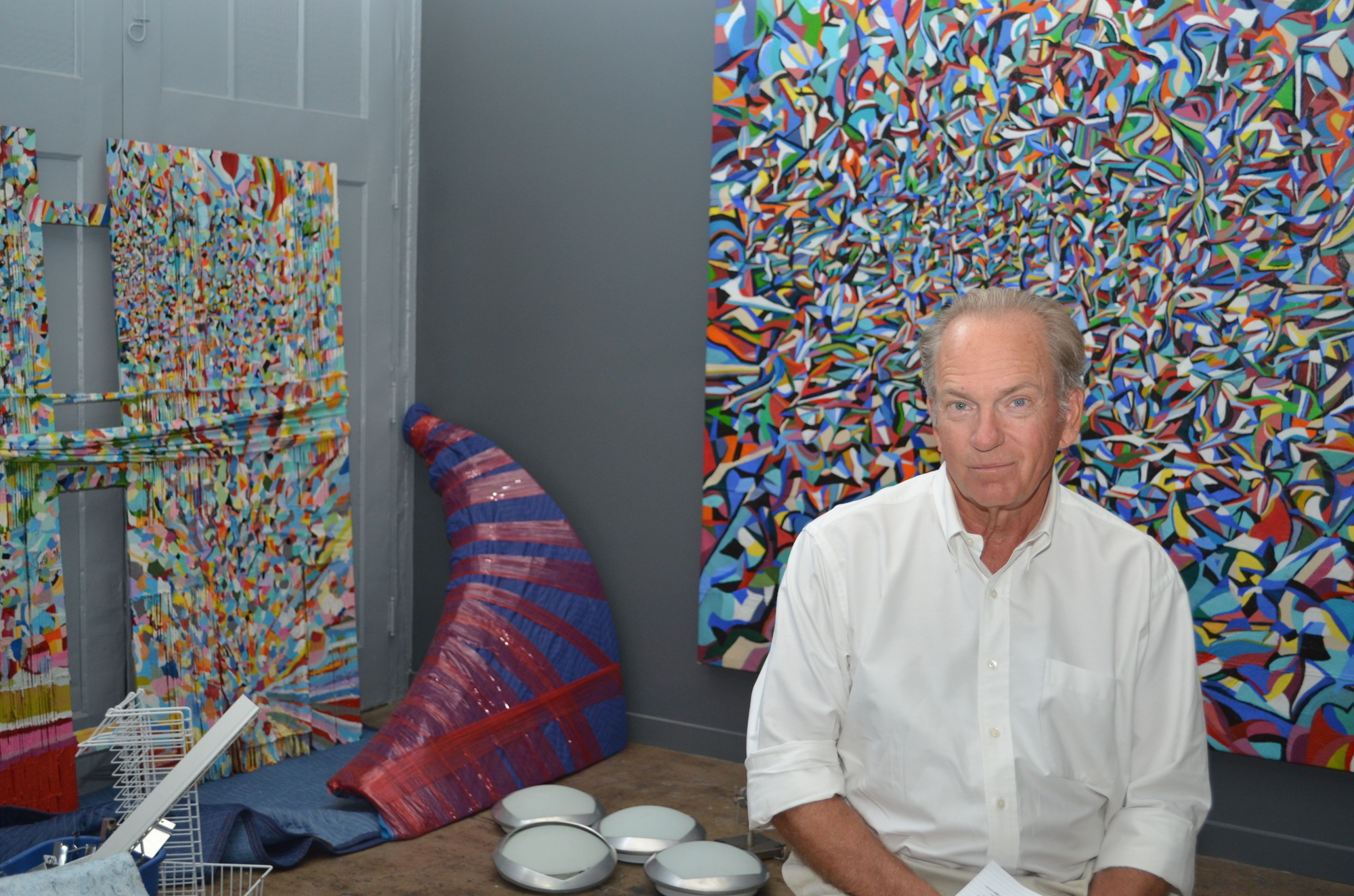 "The tiles really distracted from the pieces," he said looking down at the new cement floors, which replaced yellowing tiles dating back to the '40s. "We're really happy with the new floors — it'll make the art the hero of the space."
The gallery is housed in what used to be the Ace Theater, the first black movie theater in Sarasota. Alfstad says its previous owners, Alain and Louise Huin, kept the tiles to maintain an original aspect of the interior, but Alfstad was confident the historical heritage of the space could be maintained without them.
Once the floors were updated, Alfstad decided to remove part of the second-floor balcony. From there the renovation took off, and soon after the whole interior was reimagined, with the old office space becoming a collector's viewing room and the back gallery transformed from a second gallery space to an expanded print studio.
Let There Be Light
Alfstad notes that in the past 30 years or so, art galleries have moved away from the dark salon style of Europe to brighter, clean open spaces.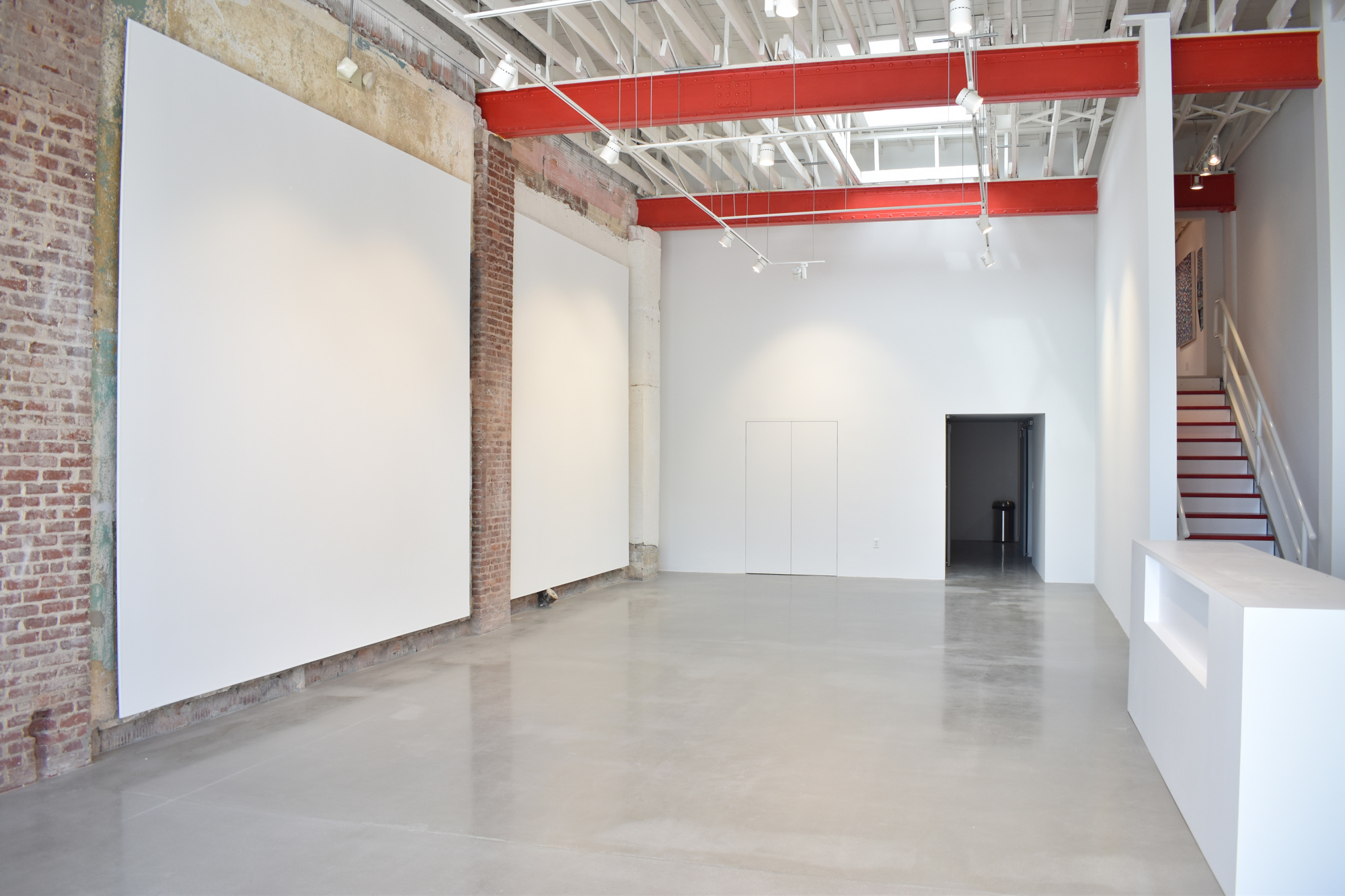 This is the type of space that works particularly well for contemporary works, he says, and is exactly the vision he had for his reimagined gallery.
Alfstad's team achieved this look by covering the sunlight with a scrim to soften the natural light, and by installing floodlight-type lighting instead of spotlights. This helps minimize shadows and make the lighting as even as possible so all aspects of the work can clearly be seen.
Serving Artists and Collectors
The expansion of the print studio was a critical decision in the renovation process. Ever since the gallery opened in the space in 2015, printmaking has been at the heart of Alfstad's operation.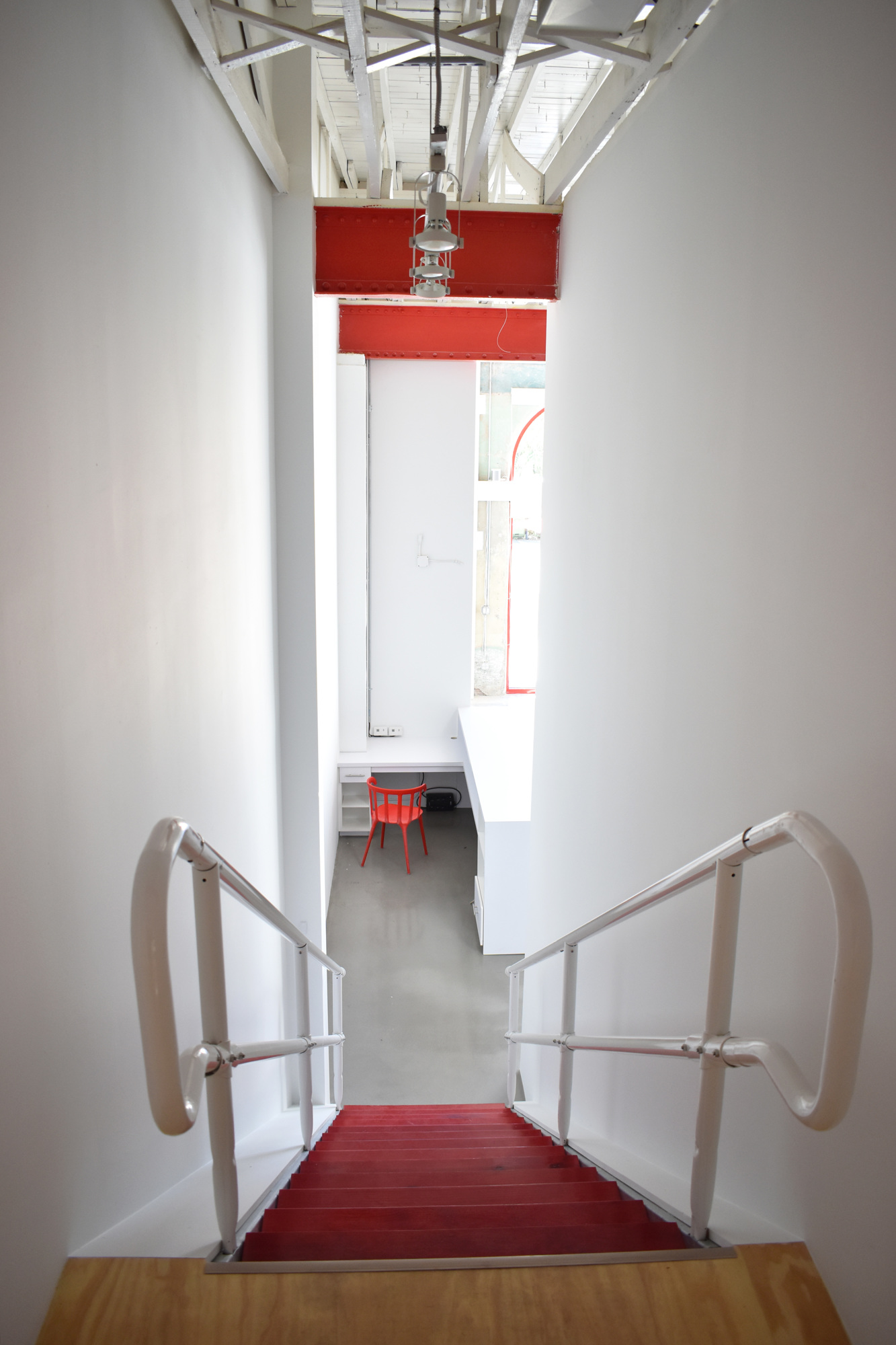 Alfstad& Contemporary collaborates with artists to create prints of their works using digital and traditional technologies. Now that the back of the building's first floor is dedicated to the print studio, visitors are invited to see firsthand what the printmaking process entails.
Alfstad loves prints and says he thinks there's a big misconception that they're simply posters of a depiction of an artist's work.
"They still take time and skill," he says, noting that it takes a great deal of effort to enlarge pieces such as illustrations in small sketchbooks to the size of a hangable piece for someone's home.
He also points out that prints are a great way to get young people who can't afford more expensive pieces into art collecting. He's seen people start with a small collection of prints, and soon they're exploring the possibility of buying larger works.
A Changing Neighborhood
Alfstad& Contemporary is located in the Rosemary District, a neighborhood that's quickly growing and trying to gain a reputation as not only a desirable residential community but a thriving arts scene.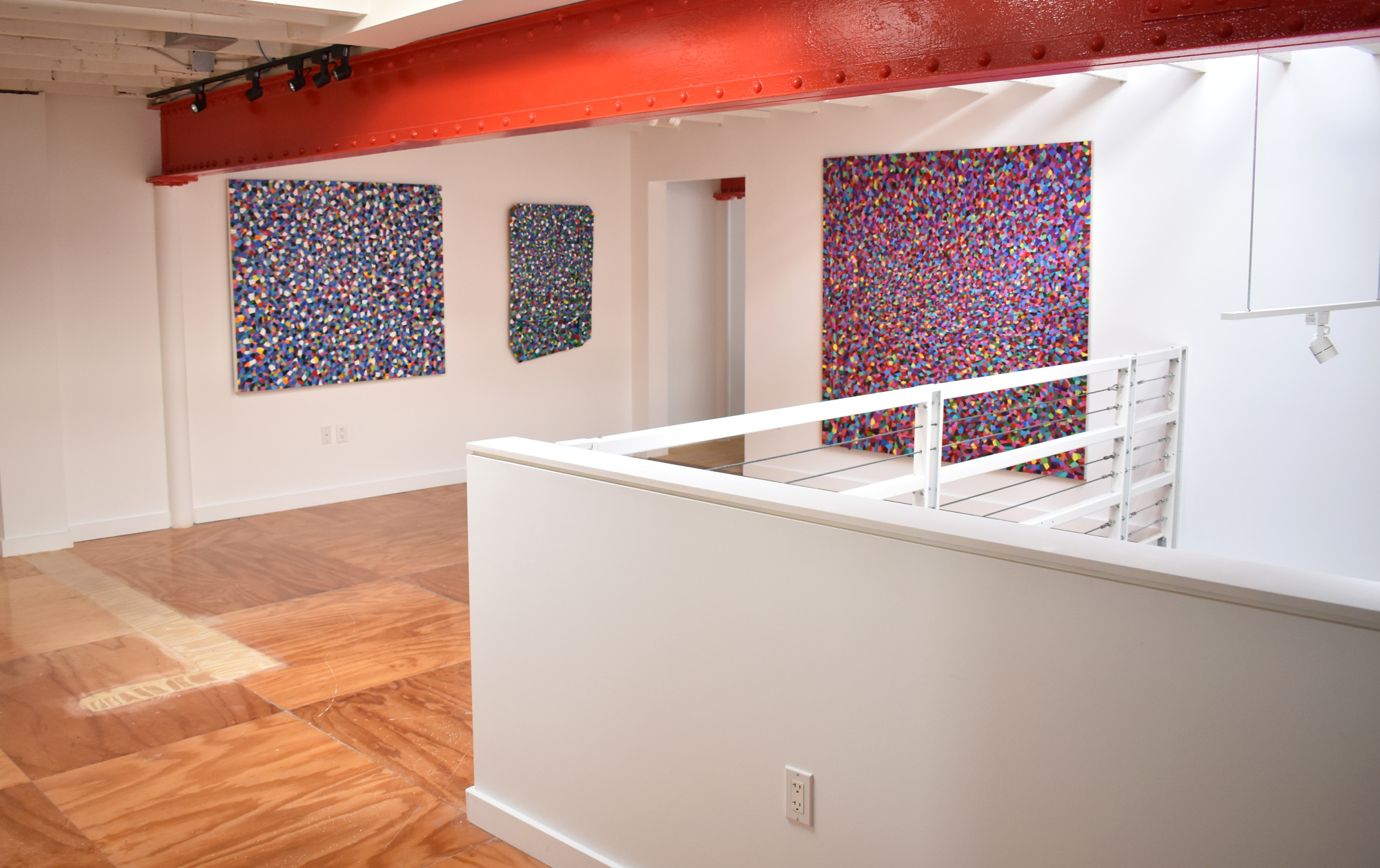 This means that several other galleries, such as that of local artist Grace Howl, are opening in Rosemary as well. Howl's gallery at 419 and 421 Central Ave. opens the same night Alfstad reopens Nov. 3, and the idea is to create a makeshift art walk so visual art aficionados can enjoy various art spaces in the same night.
To Alfstad, his gallery is not competing with anyone else's. He says all the art spaces in the neighborhood are helping to move the community forward, and he hopes it turns into an area where art-lovers can  experience a plethora of different works.
He says the performing arts get the most attention in Sarasota, so Alfstad believes the visual arts need to catch up and get noticed.
"A lot of people come here for the sun, but a beach is a beach, and Florida has plenty of them," he says. "Art can differentiate us."
A Grand Reopening
When choosing the first artist to exhibit after reopening, Alfstad and his team decided they wanted someone who encapsulated contemporary art. They went with a Swiss contemporary artist who goes by Zimoun, and his work is as unique as his name.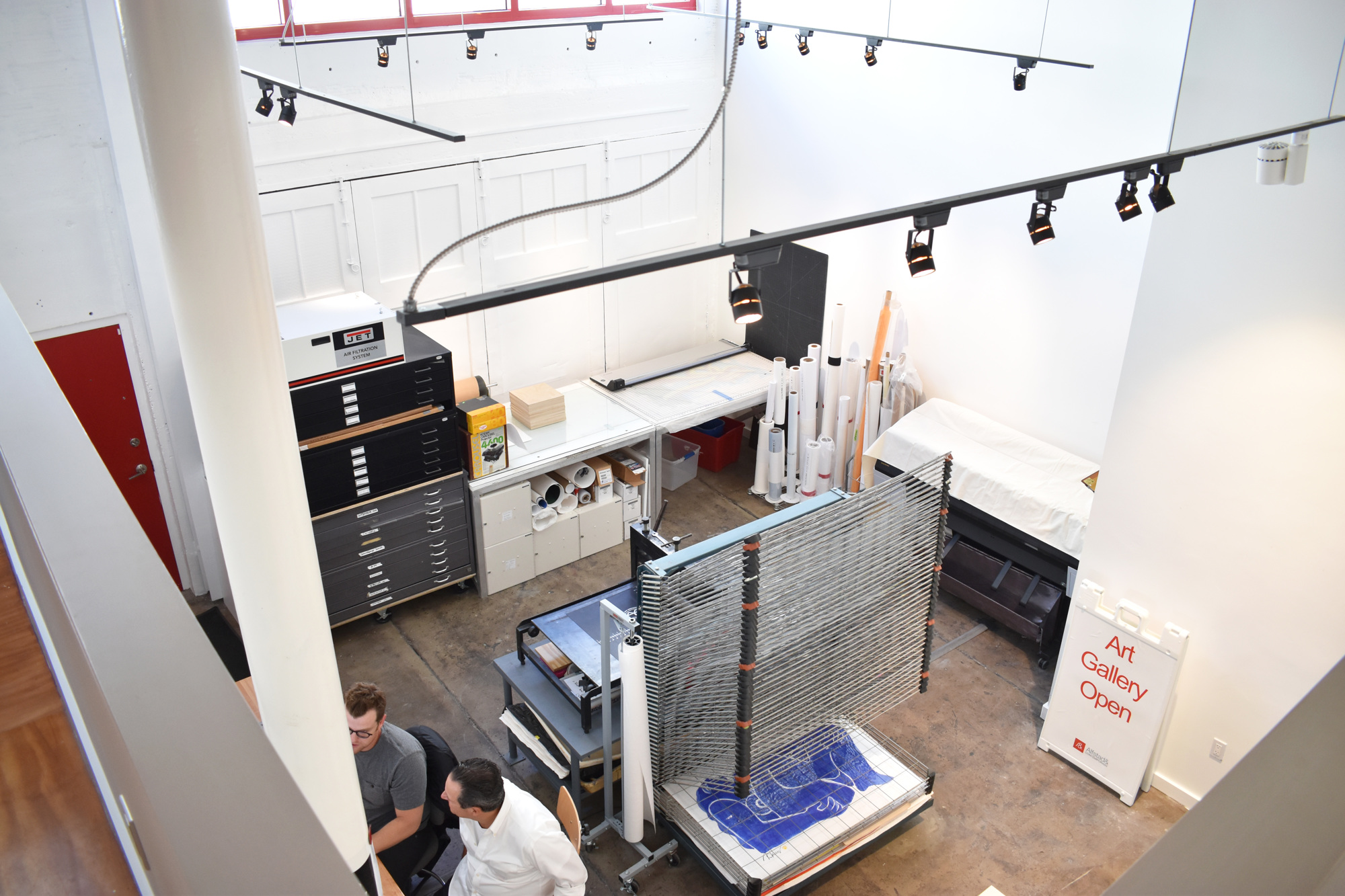 Zimoun is known for large-scale installations that involve cardboard and common objects attached to a motor. By combining these elements, he plays with sound and how sound changes as the motors , which are not built to last long, begin to deteriorate.
The group first got to know Zimoun's work when his exhibit, "Sculpting Sound," opened in October 2011 at The Ringling. They asked him to create something for Alfstad about a year ago, before there was a plan for a gallery renovation, so Zimoun had to create a new design to the dimensions of the renovated space when it was finished.
His final product is a 44-by-14-foot site-specific, sound-and-motion installation that will debut with a reception kicking off the gallery's fifth season. There will also be several new prints on display, which were created in-house through a collaboration between Zimoun and Studio Manager Chris Schumaker.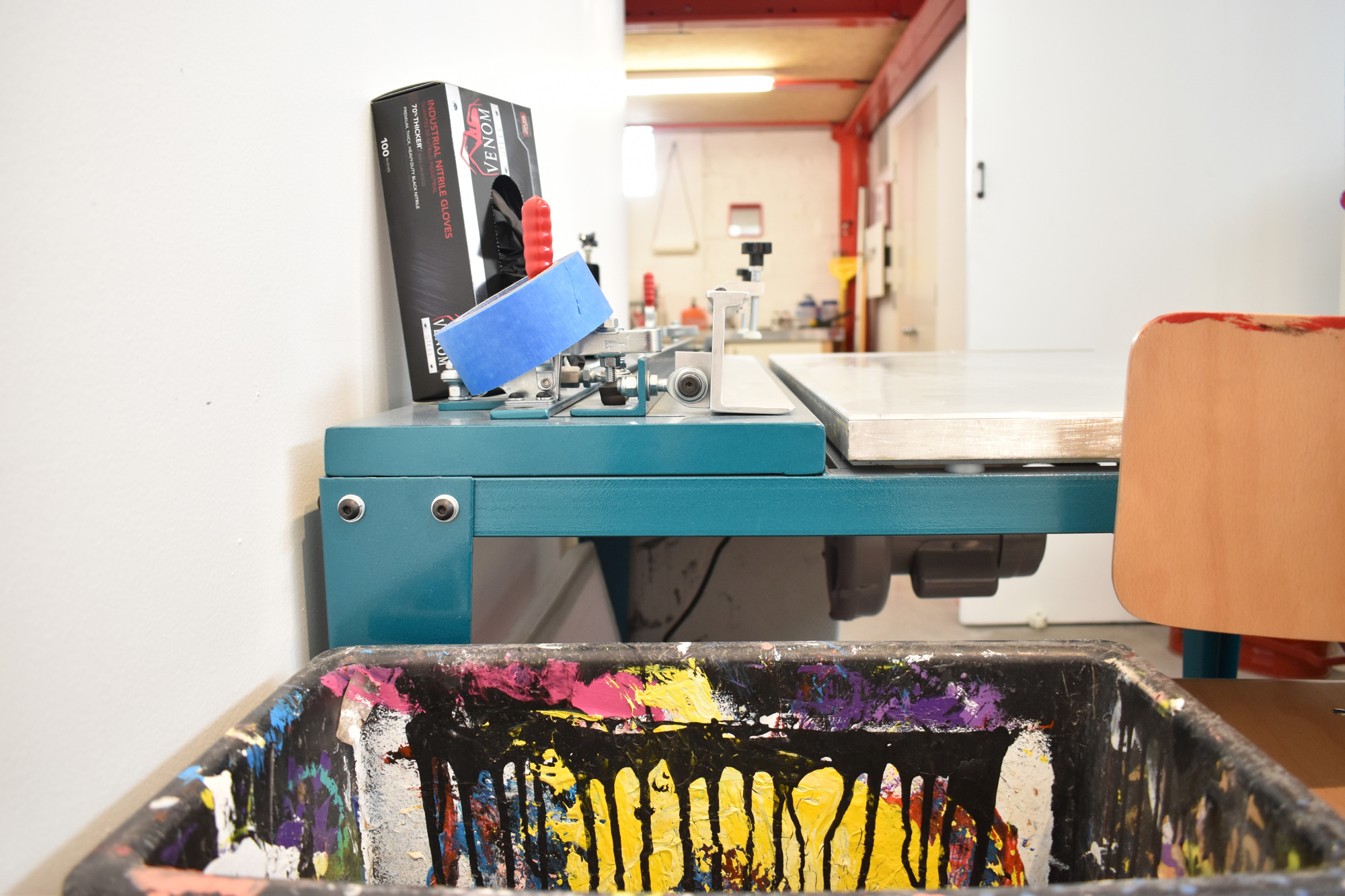 Gary Galati, the public relations manager for the gallery, says they knew Zimoun's work would be a perfect fit because it often garners a strong reaction from viewers.
"We want to create an emotion," he says. "That's what art is supposed to do — good or bad."
Alfstad says Zimoun epitomizes his personal definition of a true contemporary artist.
"Great contemporary artists define their parameters — and within them they go crazy," he says.
His favorite part of contemporary art, and what he wants to help both his gallery visitors and customers do, is to enjoy the firsthand and often introspective experience it offers.
"You discover things within yourself when you see art," he says. "You don't look at art in your home like you look at items in a grocery store. It's different every day."