As a journalist, it's normal to get tough assignments. When I found out I had to eat at the six different ice cream shops on St. Armands Circle, I knew I had a grueling task ahead of me: Each ice cream shop has delicious flavors. How could I pick just one?
To get the scoop on the Circle's best ice cream, I spent three weeks sampling its sweetest treats. My conclusion: You can't go wrong with any store.
Ben and Jerry's
372 St. Armands Circle
Hours: 11 a.m. to 11 p.m.
Most popular flavor: The Tonight Dough: Caramel and chocolate ice creams with chocolate cookie swirls, chocolate chip cookie dough and peanut butter cookie dough.
The scoop: I love chocolate and cookie dough flavors in ice cream, so I really enjoyed this. It's perfect for the customer who loves rich, decadent tastes. No bite is the same in this flavor-packed ice cream.
"It's a very popular flavor," Manager Peter Quaresima said. "It's flying off the shelf. It's been super, super popular. People can't get enough of it."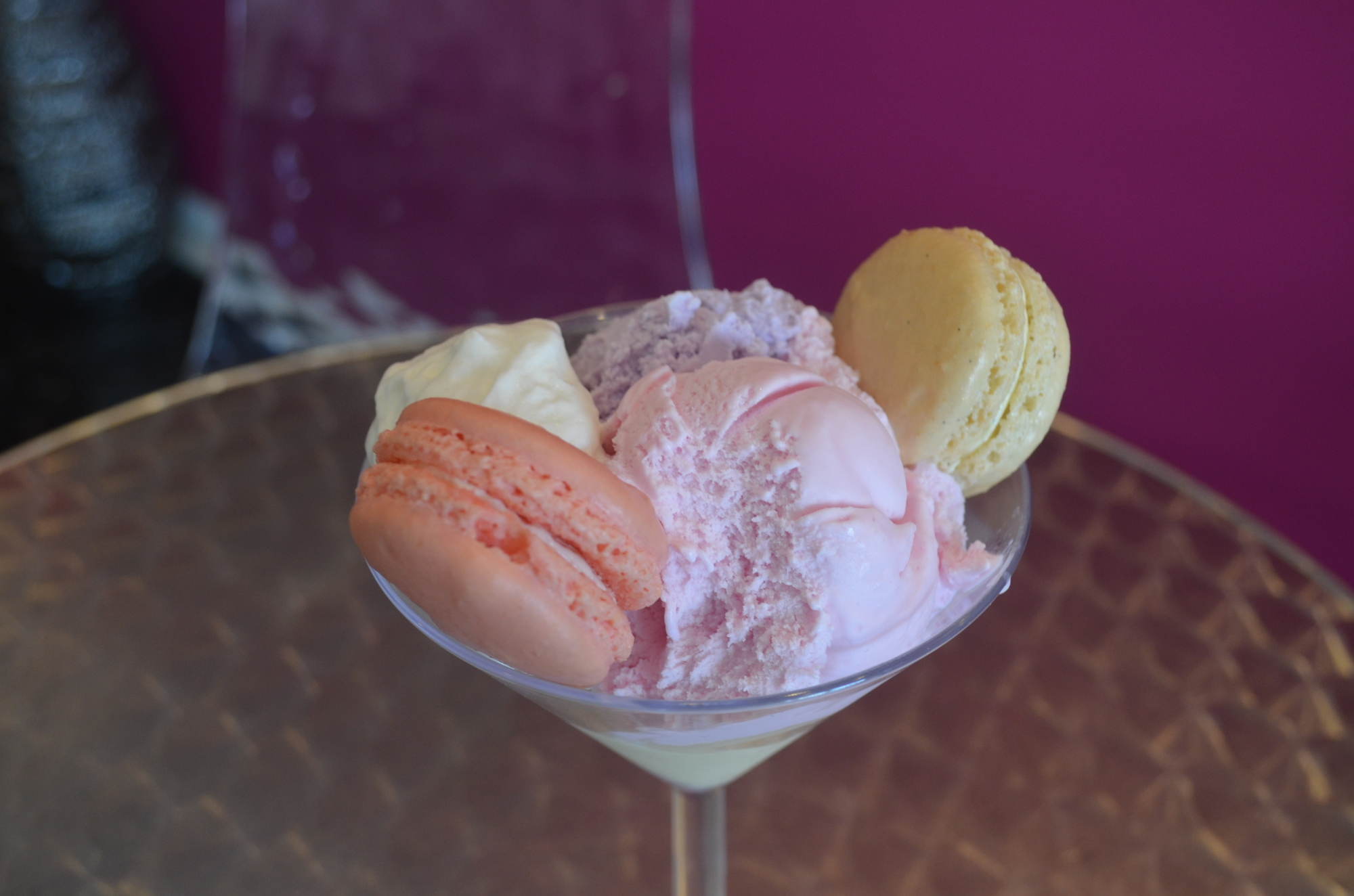 Le Macaron
382 St. Armands Circle
Hours: 10 a.m. to 10 p.m., Sunday to Friday; 10 a.m. to 11 p.m. Saturday
Most popular flavor: Violet Flower
The scoop: What may be the most unique flavor on the Circle, this flower-based, purple ice cream, which is flown in every other week from France, has an indescribably refreshing taste that is light in flavor. I enjoyed it paired with the candy strawberry and vanilla bean gelato flavors.
"Our violet is something you don't find on the Circle," employee Blair Henderson said. "It's something different from any other ice cream or gelato places here. It's a great place to be for unique flavors."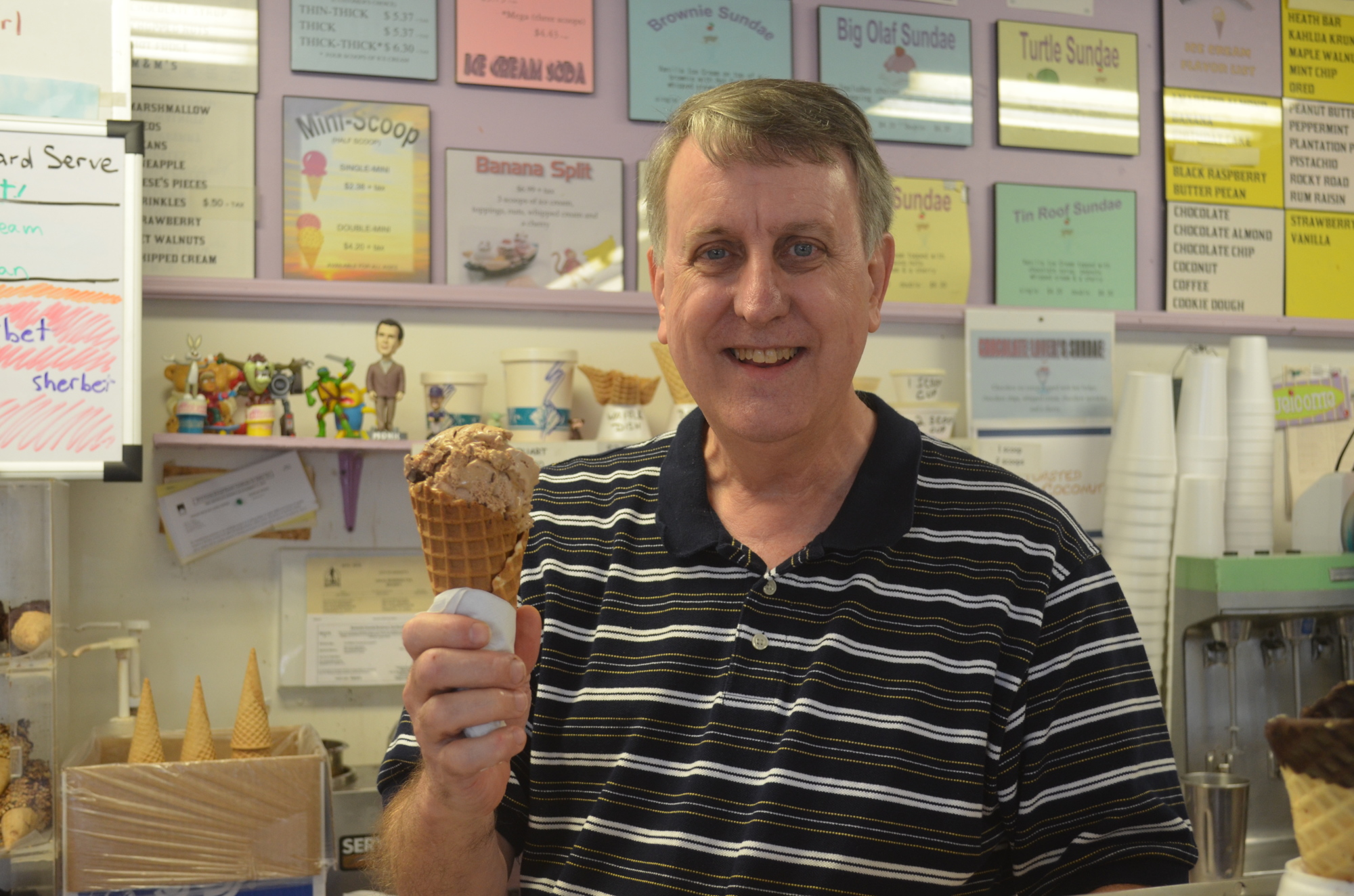 Big Olaf Creamery
561 N. Washington Drive
Hours: 11 a.m. to 10 p.m. Monday to Thursday; 11 a.m. to 11 p.m. Friday and Saturday; noon to 10 p.m. Sunday
Most popular flavor: Kahlua Krunch, made with Lahlua ice cream and chocolate and mocha chips.
The scoop: I generally don't enjoy coffee or coffee-flavored treats, but this ice cream is not too overwhelmingly coffee flavored and is perfectly balanced with the chocolate. It's a rich, indulgent treat for adult ice cream lovers.
"You'll find nothing better in Sarasota than Kahlua Krunch," owner Dave Tesar said. "People come from all over to get this flavor, and we make the ice cream right here in Sarasota."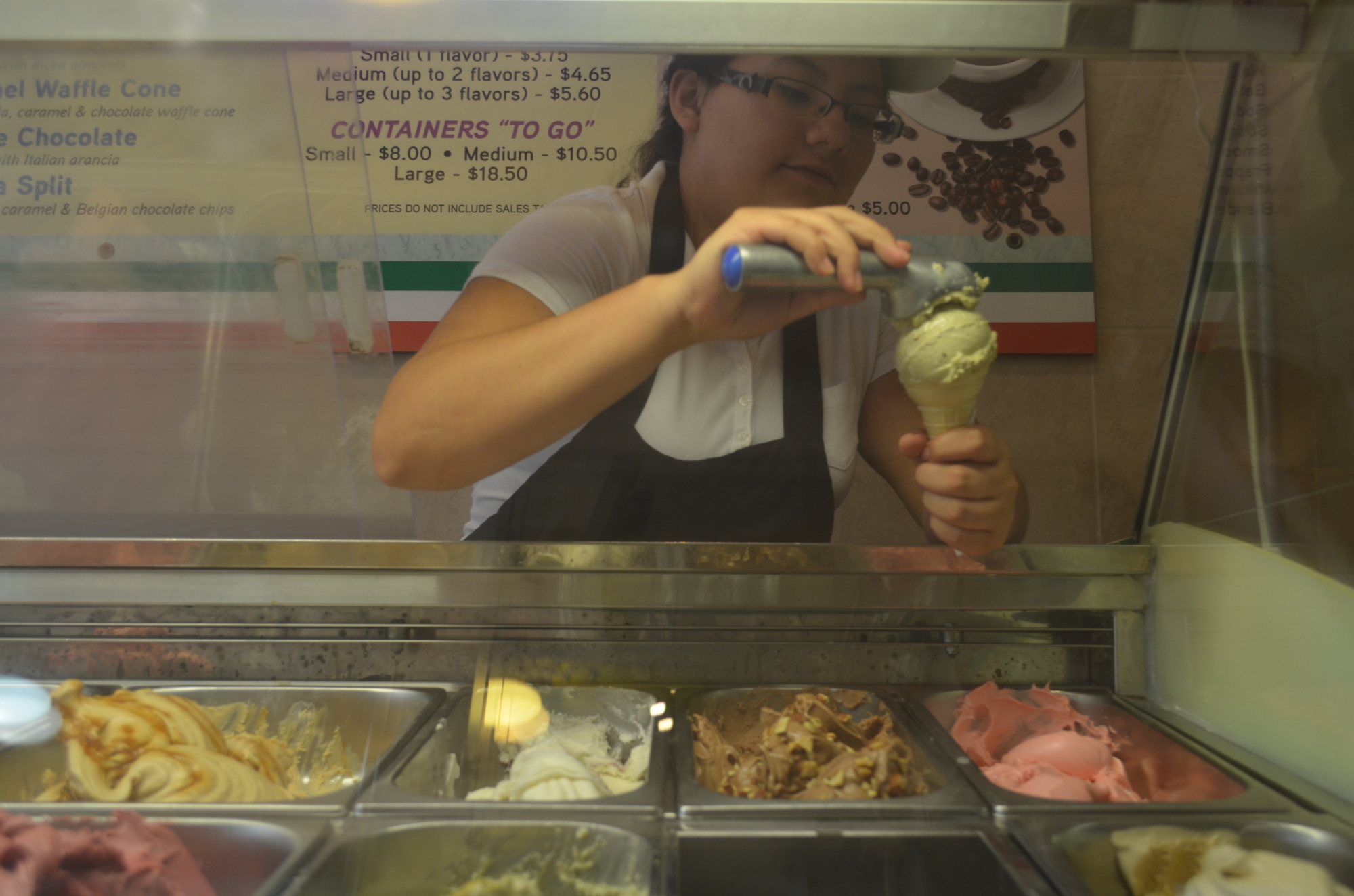 Settimi's Gelato
367 St. Armands Circle
Hours: 11 a.m. to 10:30 p.m.
Most popular flavor: Pistachio gelato
The scoop: Pistachio is a classic Italian gelato flavor and is very light and fresh tasting. I usually go for the richer flavors, but I really enjoyed the pistachio here. With chunks of pistachios mixed in, it's easy to tell how authentic the ingredients are.
"We make everything here, so it's homemade," employee Sofia Salazar said. "We use fresh ingredients, and our gelato has less fat than normal ice cream. It's made every day. We use fresh pistachios, and this was made just a few hours ago."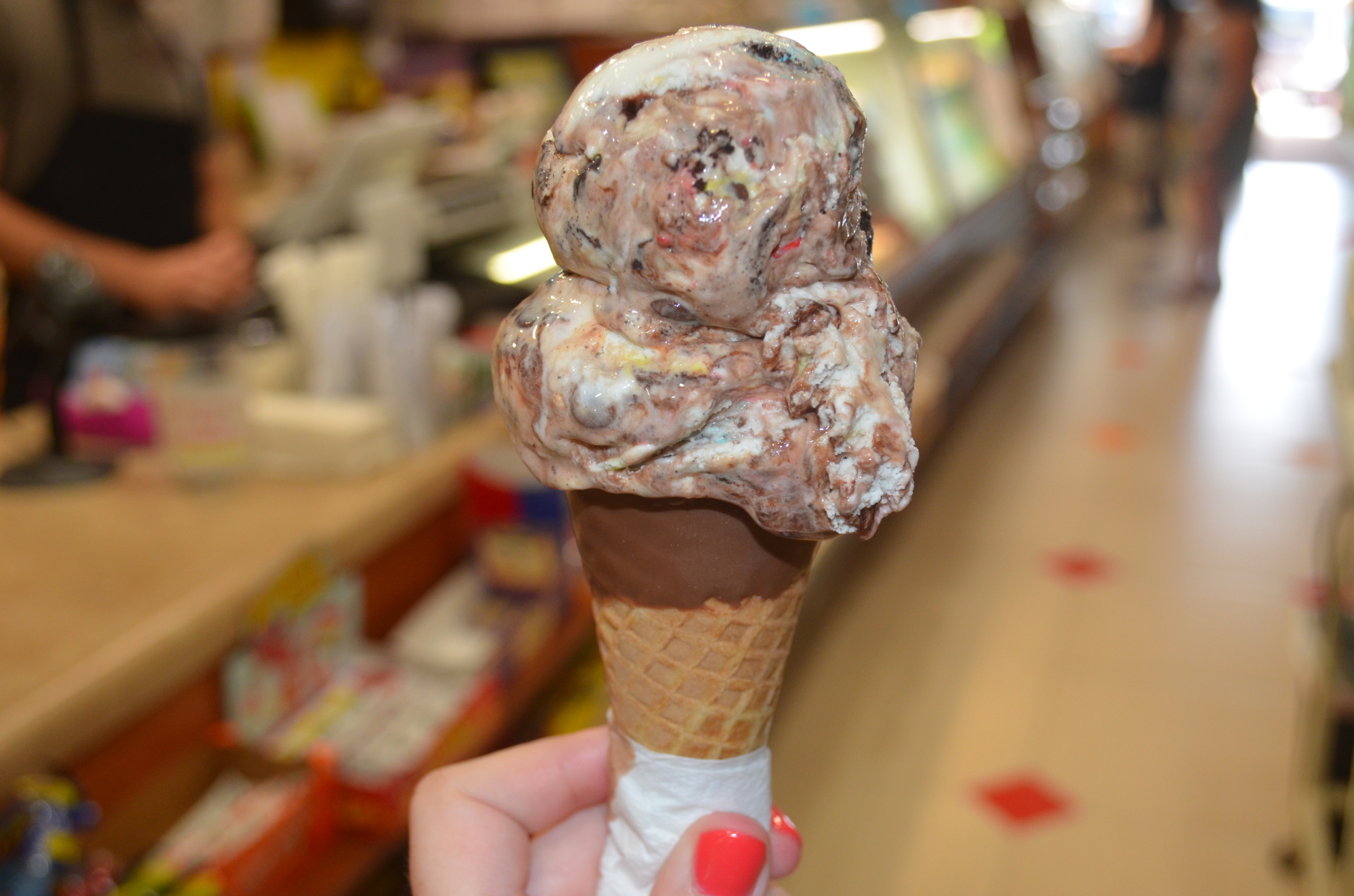 The winner
Fudge Factory
12 N. Blvd. of Presidents
Hours: 11 a.m. to 11 p.m.
Most popular flavor: Trash Can
Who'd ever thought a flavor named Trash Can would be my favorite on the Circle?
The scoop: Although all six flavors I tried were delicious, this one was my personal favorite. It was by far the most intriguing flavor. I am always the type to get a lot of toppings on my ice cream if given the choice, and the Trash Can is created by throwing all the extra ingredients from other flavors together. From peanut butter cups to brownies, cookie dough and chocolate-covered nuts, every bite is a surprise.
This homemade ice cream is perfect for those who like rich, sweet flavors, and there was so much in there. It was like several different ice cream flavors in one.
"The name is so catchy," employee Grant Rigel said. "People hear the name and are skeptical at first, but they try it and love it."
Kilwin's
312 John Ringling Blvd.
Hours: 8 a.m. to 11 p.m. Sunday to Thursday; 8 a.m. to 11:30 p.m. Friday and Saturday
Most popular flavor: Toasted coconut
The scoop: I've always loved coconut, so I'm a big fan of this ice cream. The coconut flavor is complemented well with chocolate chunks, and this is a perfect, not-too-heavy treat.