+ 'A passion in this place'
Designing Women Boutique held its first Founders Luncheon and Fashion Show April 8, at The Francis. The three "founding mothers," Jean Weidner Goldstein, Diane Roskamp and Margaret Wise, underwrote the party to thank the volunteers, consignors and donors who make the boutique a standout among Sarasota nonprofits. Call it the "We couldn't do it without you" gang.   

The opening act was a fashion show from the Van Cleve Collection in Philadelphia. Deborah Van Cleve is a long-time friend of Roskamp and a big supporter of the shop. Joan Campo Liga and Lauren Walsh fired models Robin Disabatino, Lisa Driscoll, Vicki Hornberger, Jane Krombeen, Joleen Roskamp, Beth Self, Arlene Williams and Jan Zipper down the runway with speed and precision as impressive as their apparel.
u201cDesigning Women is not just a bunch of women who go to lunch. There is a passion in this place. It exists to help the community that we all love so much.u201d u2013 Susan Jackewicz
Next, the founding threesome spent a lot of time saying "thanks" acknowledging the impossibility of naming everyone. (We do the same.) Representatively, they thanked the workers, including Carolyn Michel, perennial volunteer emcee, Lois Kiehl and Louanne Roy for years of inventory entering, Ilene Friedman for database management, Edward Schaye, for being the "shop husband," Phil Mancini and Michael Klauber for favors in all flavors, Janet Hunter and her team for logistics, Chris Seger for the original Calendar Girls, Anika Sundstrom of Olivia on St. Armands for years of donating fashions, Nikki Taylor for giving birth to Designing Daughters, Linda Gross for marketing leadership, and more.

They thanked the donors, starting with Mary Ann Robinson, who paid for one Fashion Week tent after another after another. They thanked Teri Hansen and the Gulf Coast Community Foundation for  their support, Marcia Jean Taub and Ronald Taub for transformative donations, Gerri Aaron for underwriting the 10th anniversary book and more. Many more. Perhaps most touching … they thanked five invaluable supporters who are no longer living: Jewel Ash, Alyce Kalin, Janet Kane, Ethel Taub and Virginia Toulmin.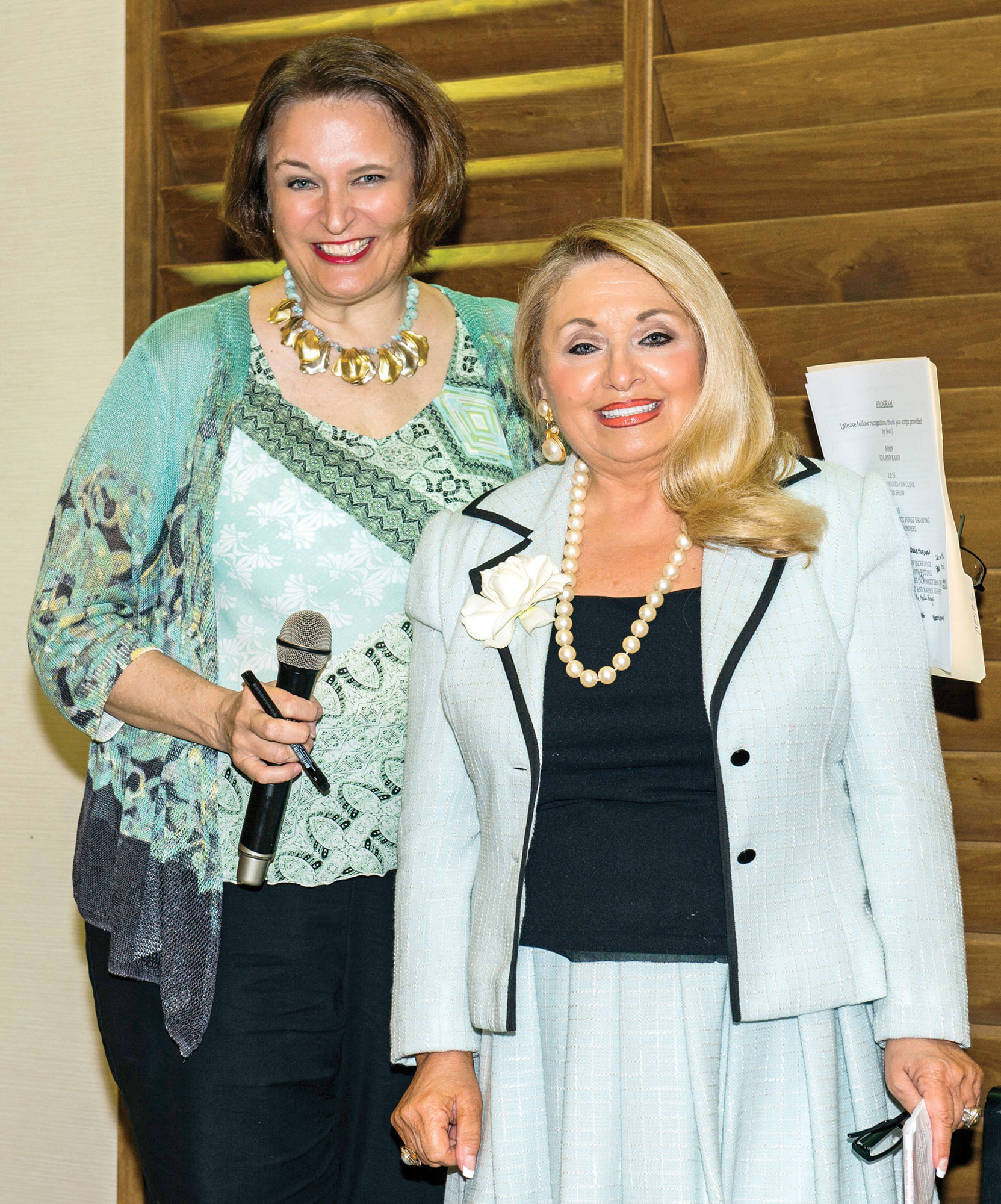 Last words for the luncheon went to board President Ida Zito and recently emplaced Executive Director Susan Jackewicz. Ida shared that this year's fundraising gala will be "An Evening at the Moulin Rouge," in December. Jackewicz told of discovering Designing Women's heart: "Designing Women is not just a bunch of women who go to lunch. There is a passion in this place. It exists to help the community that we all love so much."
+ Tidbits
Brava, Mimi! … The Brown University/Rhode Island School of Design dual degree program, which typically takes only 15-18 applicants per year, has accepted Pineview student and Casey Key resident Mimi Faulhaber, who now gets to work like mad to graduate in five years with a B.F.A. and a B.S … "Remembering Kevin" … Kevin Dean, who died May 13, was a legend in the Sarasota arts world. He taught at Ringling for 30 years and was director of its Selby Gallery for 20 years. "Remembering Kevin" is an event to raise money for the scholarship fund established in his memory to aid a student of his specialty, art history. The evening will feature Annie Morrison and Mr. Chatterbox, aka Bob Plunket, who will deliver his famous lecture, "The Arts in Sarasota." Dr. Larry Thompson is the honorary chair and he will introduce the evening.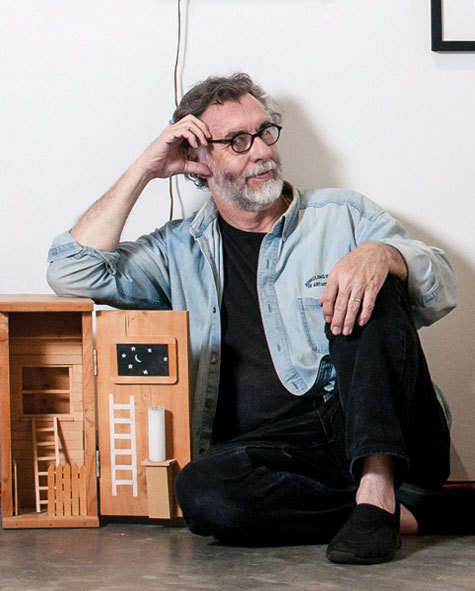 If You Go
"Remembering Kevin"
When: Monday, April 27
Where: Selby Lecture Hall, behind the Selby Gallery on the Ringling campus
Cost: $25, patron tickets $100
Info: Call Linda Cook, 309-4733