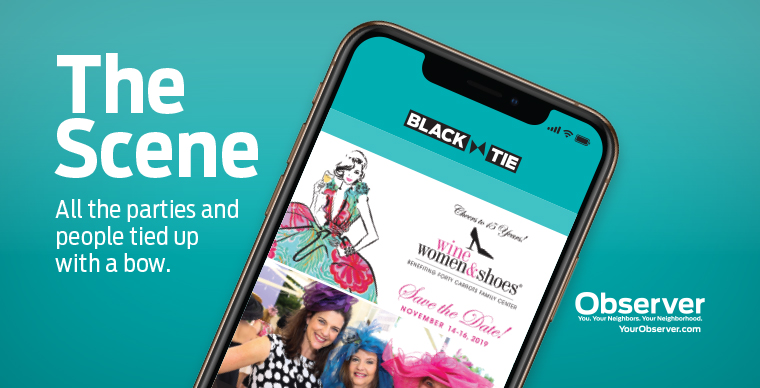 We know what it's like trying to keep track of your social life. In fact, that's exactly what we do at Black Tie at The Observer. That's why we made this app — to help you navigate Sarasota and Manatee's social scene from your most used device … your phone. And it's now all right at your fingertips.
First and foremost, this is a calendar app. Featuring the most comprehensive social calendar of the area's fundraisers and events, stay up to date on what's happening when and where.
Save the events you're attending directly to your default calendar on your phone.
Find events you want to attend and purchase tickets on the go.
Not sure what to wear or what that event was like? View the previous year's photo gallery directly from the event page to see who was there, what they wore and get a feel for the party vibe.
Find out who is chairing the event and more about the benefiting organization.
On the way to a party and can't remember how to get there? Get directions directly through your mobile navigational service.
Don't see your event listed? Submit it directly through the app for inclusion in the calendar.
Did someone say party pics? Duh. That's our primary purpose at Black Tie — event coverage at its finest. Swipe through photos from the latest events right on your phone.
Craving more? Keep up with the latest chatter on the scene with our Black Tie & Tales column. Read about the latest style trends, Familiar Faces and who was Just Married.
But, WAIT, there's more! Want to know more about the people chairing events and the organizations that they benefit? Introducing Black Tie's Social Registry: a directory of all the people who are the movers and shakers in the social scene along with the nonprofits in the area. Learn more about the nonprofit organizations, their mission and how to get in touch with the groups that tug at your heart strings.
So what are you waiting for? Download now. And have your social calendar come to life.
See you on the Black Tie scene.
Questions? More info? Email [email protected].