William Sellner is Pascone's Ristorante's tireless and inventive executive chef. It's not his first rodeo. 
The itinerary of his culinary journey resembles Johnny Cash's "I've Been Everywhere." The stops include celebrated restaurants in Connecticut and Maine. One of those places was Michelle's Fine Dining in Bar Harbor, where he first teamed up with Judi and Bob Stanley. Together, they brought a struggling restaurant to an AAA-Four Diamond rating. From there, Sellner's travels continued as a manager and chef of several prestigious four-star restaurants and resorts — including a stint as chef de cuisine and executive sous chef at the Mar-a-Lago Club. 
When Judi Stanley decided to launch Pascone's Ristorante in the area in 2018, she knew just whom to call. Sellner was eager to get back to hands-on creativity in the kitchen and immediately said yes. The rest is culinary history. 
But Sellner isn't trying to replay his classic hits. He wants to make new history, and his journey goes on. Here's a look at the passion that drives him and Pascone's.
Pascone's is …
A culinary journey that reflects the journeys of Pascone's people. You name the city or region, we've lived there — and we bring that to the table. We've all known and loved so many incredible variations of Italian cuisine across the country, and I bring my own experience growing up with New York-style and Boston-style Italian cuisine. Judi has had her own amazing culinary odyssey and that's her influence. So, America, Italy, France … it all ties in.
Some of Pascone's recipes have been passed down from generations. What's your personal fave?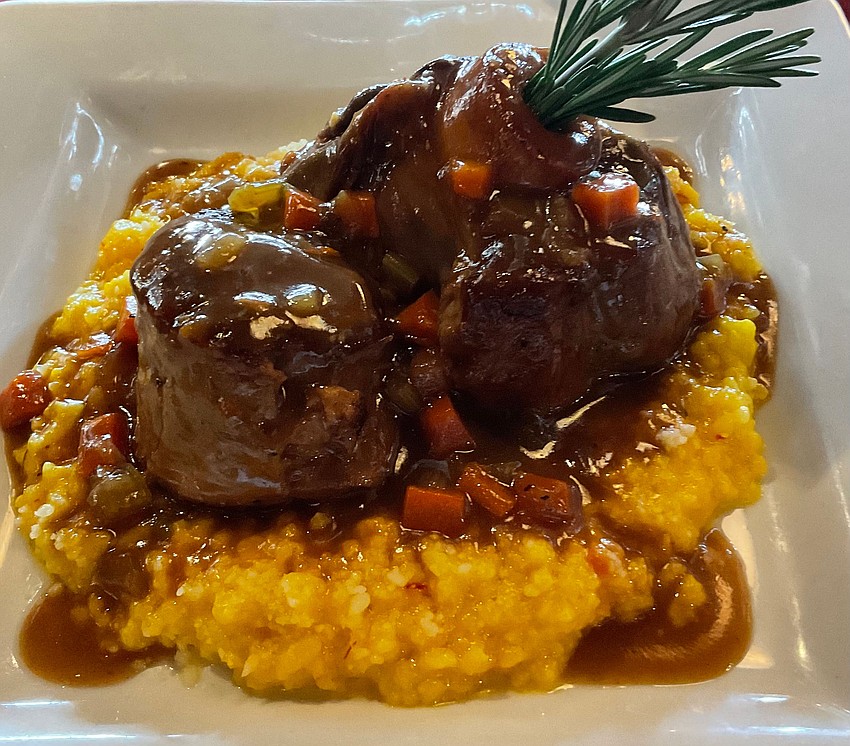 My absolute favorite all the time — and it's probably a little bit clichéd — but it's the Ossobuco alla Milanese (veal shanks).
Tell us about the Italian latkes on the menu. 
It's from Judi's family and they're based on her grandmother's Jewish and her grandfather's Italian heritage. Who hasn't enjoyed fried spaghetti at some time in their lives? Well, our Italian latkes are a refinement of fried spaghetti. We fry the spaghetti, and then blend it with egg yolks, breadcrumbs, spices and vegetables. The result is a beautiful mishmash.
My favorite anecdote from Mar-a-Lago is ….
What they told us on orientation day: "There are two things you can achieve here — either raise your professional ability or get fired."
Top three culinary inspirations.
My top chefs are Roger Vergé, the author of "Cuisine of the Sun" and Paul Bocuse. They're two early innovators of contemporary French cuisine, and they've both deeply influenced me. I also appreciate Anton Mosimann. He developed cuisine naturelle and that took bravery. He took a natural, less-is-more approach at a time when more-is-more was the prevailing philosophy in fine dining.
A well-equipped chef should always have …
A sharp knife, love and passion.
Lately I've been craving …
Fresh Maine seafood!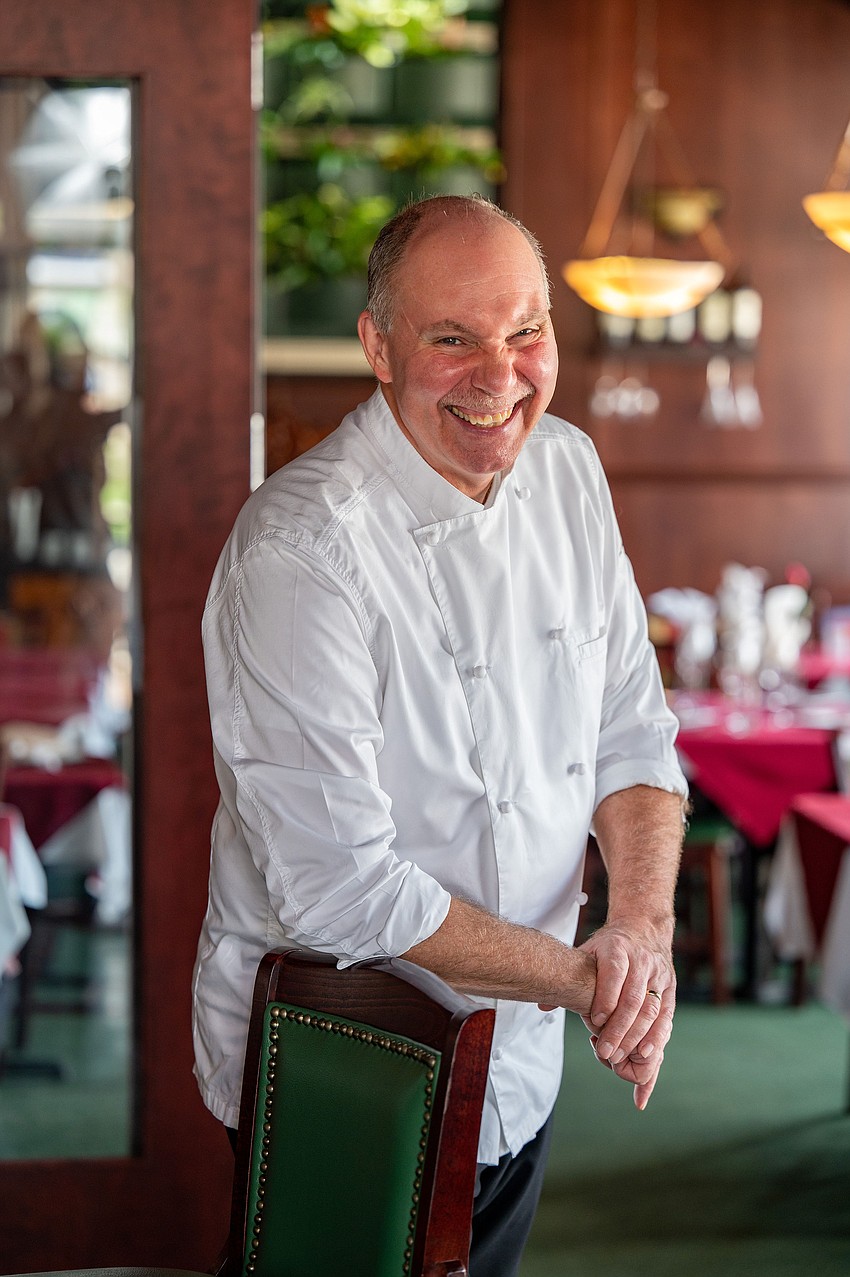 My all-time favorite comfort food is…
I grew up next to an Italian bakery. Every morning before I went to school, my comfort food was an Italian baguette with fresh mozzarella cheese and a little olive oil. It's still my all-time favorite.
My current culinary obsessions include …
Artisanal bread and curing food.
While I'm cooking, I enjoy listening to …
As crazy as it sounds, I like to listen to silence. When there's no music or other distraction, you can listen to the heartbeat of the kitchen.
When I'm not working, I enjoy …
Working on my house. It's therapeutic for me. Before I broke away for this interview, I was painting the side of my house. 
My latest go-to cooking book is …
"The Soul of a Chef: The Journey Toward Perfection" by Michael Ruhlman.