VETERANS DAY is almost upon us.
November 11th is the one day set aside each year to honor those who have served and continue to serve our nation.
Honor your favorite veteran and thank them for their service with a tribute in The Observer and on a special spotlight page on www.YourObserver.com
DEADLINE FOR SUBMISSION: THURSDAY, OCT. 29 at 4 pm
DATE OF PUBLICATION: THURSDAY, NOV. 5
Your ad will appear in the Sarasota/Siesta Key, Longboat and East County Observers editions.
All Tributes will be in print and digital distribution, and contain the following:
Name
Organization
Photo
Custom Greeting
Option A: 1/32 Page
PRICE: $50.00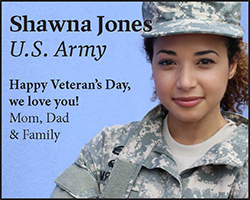 Option B: 1/16 Page
PRICE: $75.00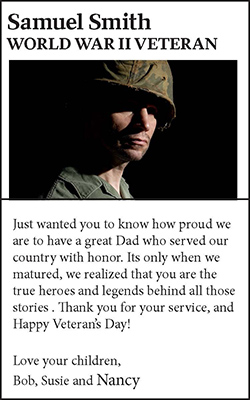 Option C: 1/8 Page
PRICE: $125.00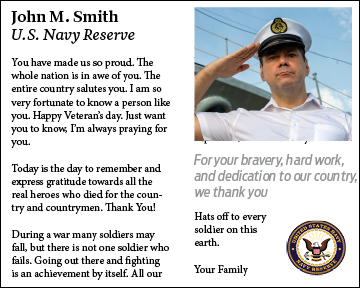 Questions: call (941) 366-3468, ext. 346 or email [email protected]