CAC Celebrates 25 Years Of Excellence in Transforming Lives Through The Power of Circus Arts! The nonprofit Circus Arts Conservatory is home to world-class performances, excellence in youth circus arts training & arts integrated outreach programs. Give the gift of Circus this holiday season! Go to CircusArts.org to get tickets for our upcoming shows or sign up for a class.
---
Thrill your palate with exquisite culinary creations and creative cocktails at our signature restaurant and bar. With the best local and celebrity chefs and remarkable mixologists, Overture Restaurant ignites your senses with an elegant setting that elevates every delectable experience. For the holidays, give the gift of a hotel stay with an Art Ovation Hotel Gift Card!
---
At Bartlett Jewelers, we have established a tradition of trust in the community by offering only the finest in bridal and fashion jewelry. We provide expert jewelry repair services, free jewelry cleaning and inspection. Your trusted neighborhood jeweler since 1973.
---
Jess Jewelers is your local jewelry experts for over 30 years. Specializing in Bridal and Custom design pieces with 3GIA Graduate Gemologists, free gem identification and repairs done right and on-site. Whether you're looking for that one of kind piece or something trendy we're your place! Come see us today you'll be glad you did! Wishing your family Happy Holidays!
---
Molly's! A Chic and Unique Boutique
Molly's has been voted the #1 Gift Store in Sarasota many times since it opened 12 years ago. The Inflatable Ornament® by Holiball is now offered at Molly's! These bright, bold ornaments make a BIG holiday statement. Inflatable, deflatable, re-useable and storage friendly. Made for indoor/outdoor use and can even float in your pool. Many Colors and Sizes available.
---
Sirius Day Spa, Salon & Med Spas
Treat yourself or someone you love to the #1 Award Winning Spa in Sarasota/Bradenton. One Spa for all your needs. Full service hair salon, spa and medical spa featuring state of the art services, 11 treatment rooms (including couples room!), Serenity Lounge, 200+ services including Massages, Facials, Botox, Fillers, Laser Hair Removal, IPL, Morpheus8, Lash Services & More.
---
Achieva Credit Union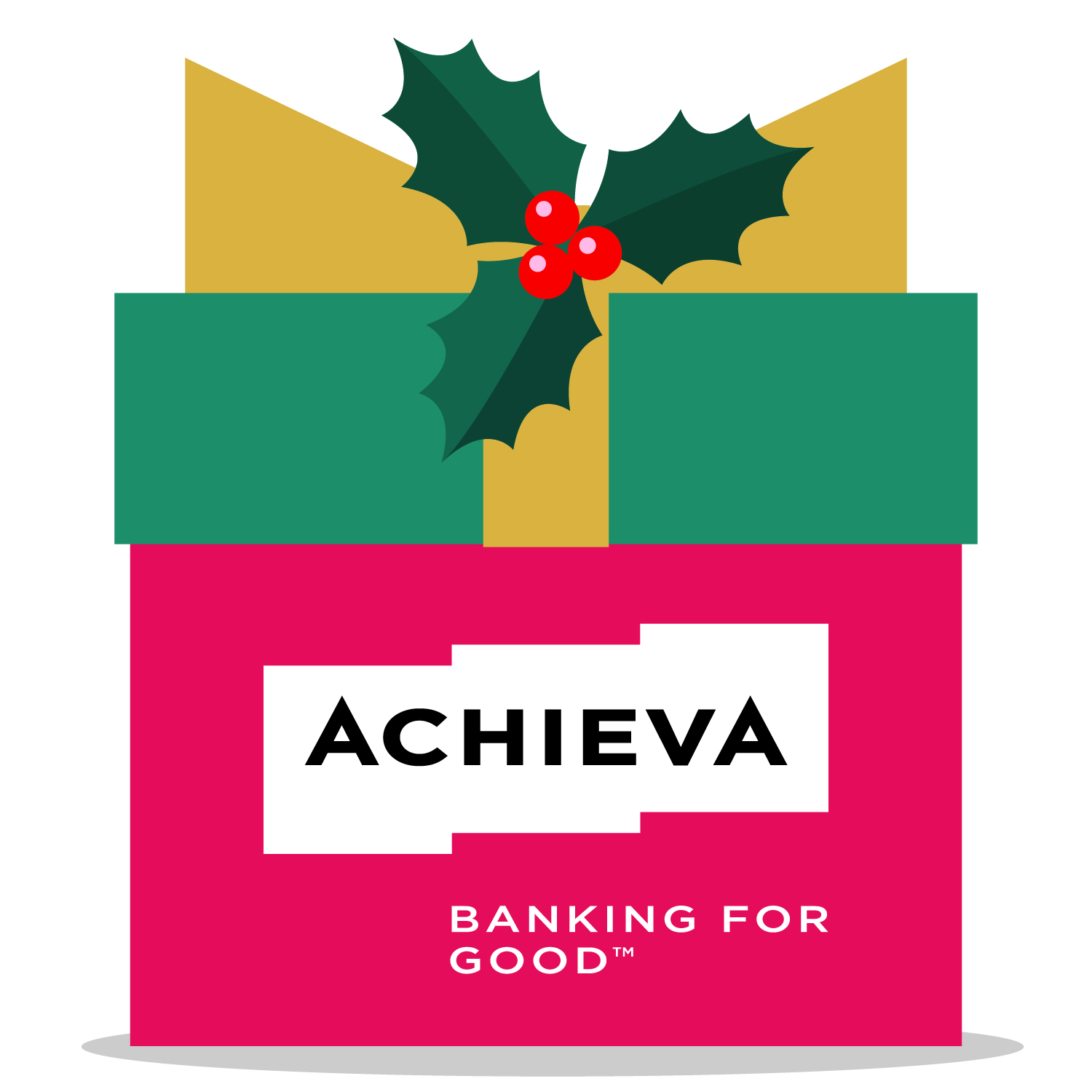 Achieva Credit Union understands the importance of the holidays. That's why we offer balance transfers with no fee. Our wide variety of options will meet your seasonal needs and beyond. Visit or call a local branch to consolidate debt, fund a winter vacation, or buy your special someone a beautiful gift. Let's make it a GOOD holiday. Contact us today.
---
Albritton Fruit Co, Inc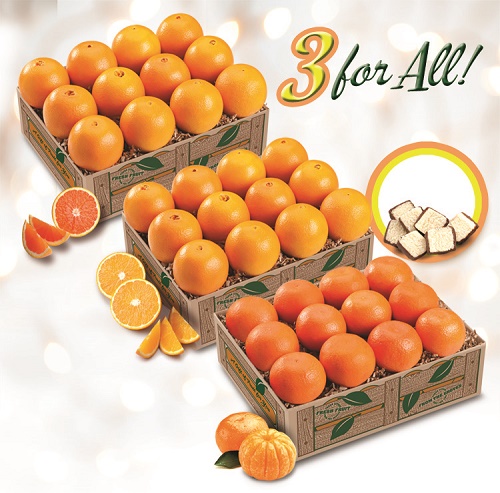 Send the sweet taste of sunshine to your loved ones this holiday! Have you ever tried a zipper-peel Honey Sweet Tangerine or a unique Honey Bell? Family owned & operated since 1880, Albritton Fruit Co. has been creating gift baskets full of the freshest varieties of fruits & tropical treats, bundled in nostalgic baskets or as a holiday wreath. Get your orders in soon!
---
Aqua Plumbing & Air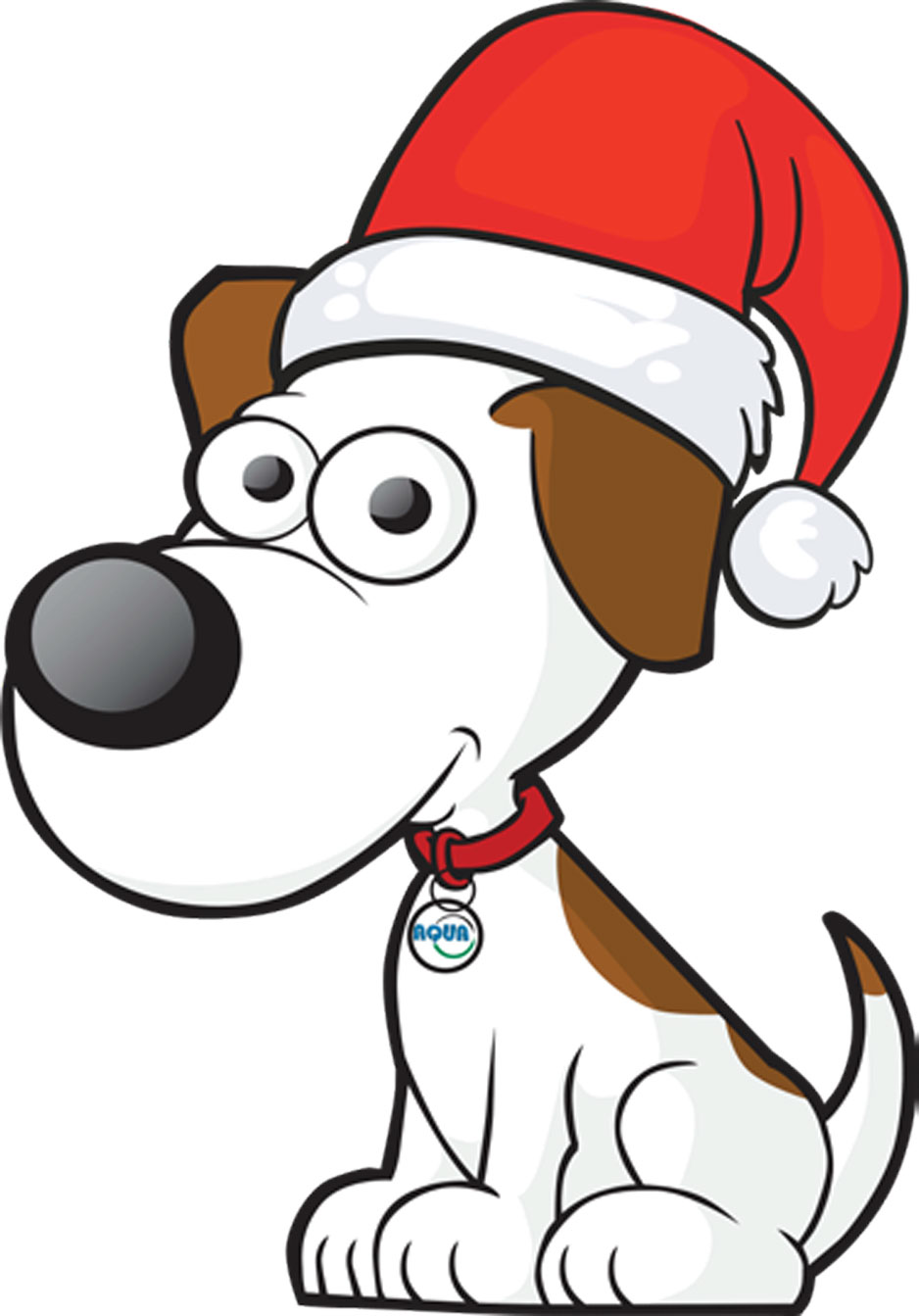 Aqua Plumbing & Air is committed to improving the lives of our customers while also supporting our community and giving back. Donating to local nonprofits, helping those in times of need and giving back are a big part of who we are. Look for our ad and help Howie the Safety Hound color his home for the holidays!
---
Blue Door Spa & Salon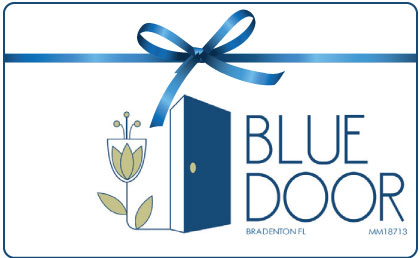 Tis the season to pamper this holiday season. Blue Door has been spoiling people with luxurious services for over 16 years. From head to toe you are taken care of, with over 70 plus services. including lash extensions, microblading and hair extensions, relaxation lounge, sauna, and locker room, your every need is catered to. Gift card deal Spend $100 and get $20 FREE.
---
Carlisle Gifts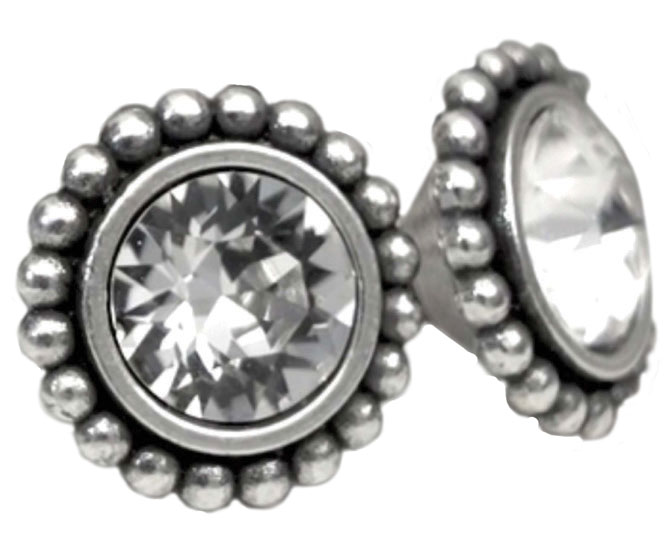 Carlisle Gifts is the place to visit for those hard-to-find items that you can't get anywhere else. An expansive and beautiful selection of home decor, jewelry, clothes and gift items. Designer brands and quality that you will love. If you just can't decide, our gift cards make a perfect gift & they never expire, Happy Holidays!
---
Darci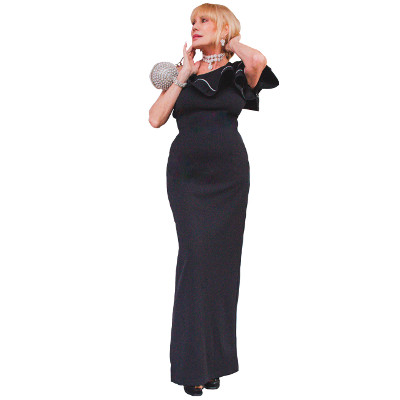 Downtown Sarasota's upscale woman's boutique that has all brands you love from David Cline, Frank Lyman, French Kyss, and more. We have Jewelry, accessories, gowns, casual dress, athletic wear and more. Whatever your needs are we are here to make shopping fun again.
---
Discovery Point Child Development Centers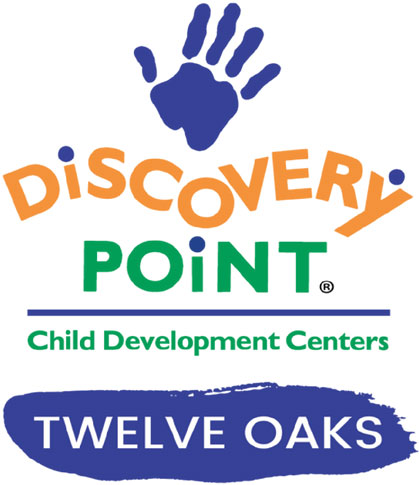 Enroll Today and become a part of the Discovery Point Twelve Oaks family! Programs for ages ranging from 6 weeks to 12 years with specialized classrooms, playgrounds and materials. We also have Low child-to-teacher ratios and Before and After school care. Bus pickup available for select schools. Holiday camps, Summer camps, school not in session classes. Call today!
---
Eastern Numismatics, Inc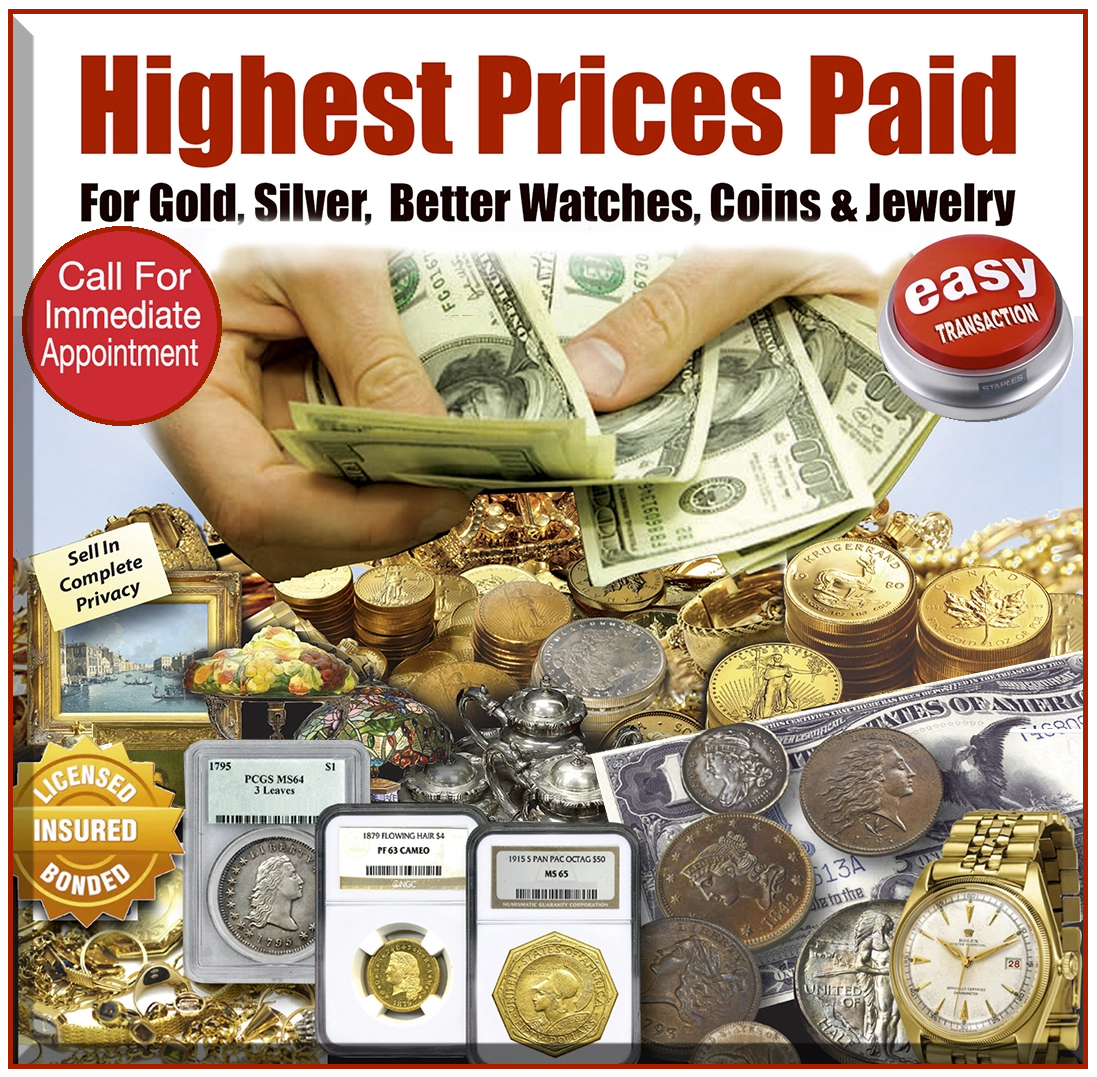 Highest prices paid for all your valuables. We buy Gold, Silver, Platinum, Rare Coins & Currencies, Luxury Watches, All Jewelry, Flatware, Diamonds, Militaria, Comic Books and Sports Cards. Showrooms in NY/FL. We are licensed & bonded. Trusted Since 1974 Eastern Numismatics is A+ BBB rated premier precious metal dealer.
---
Elegant Outdoor Living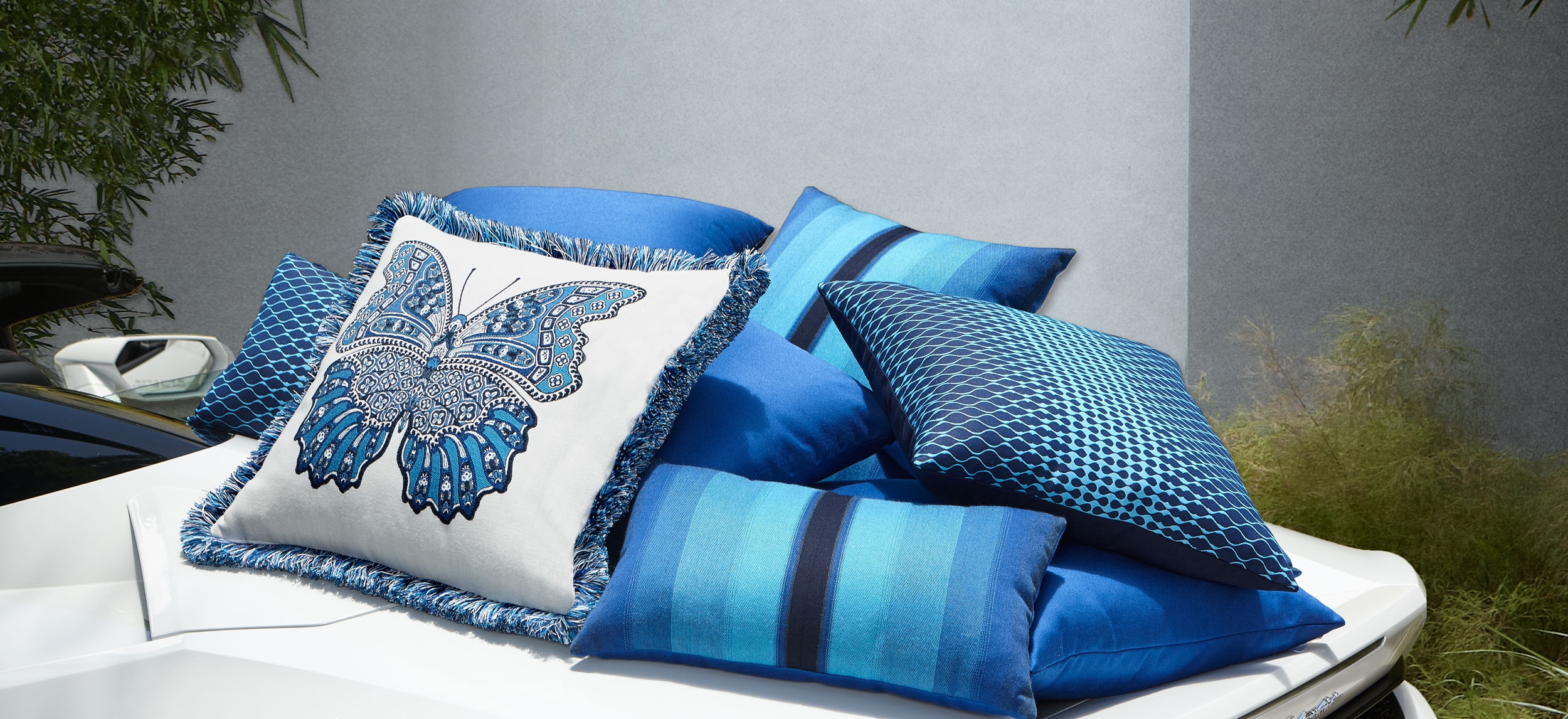 Looking for the perfect holiday gift? Check out our beautiful collection of Elaine Smith luxury indoor/outdoor pillows that resist rain, sun and stains. All are handcrafted using sophisticated fabrics and rich colors and intricate patterns. There is something for everyone who wants their outdoor living room to be as beautiful as their indoor one. Price range $86-389.
---
Firkins Chrysler Jeep Dodge Ram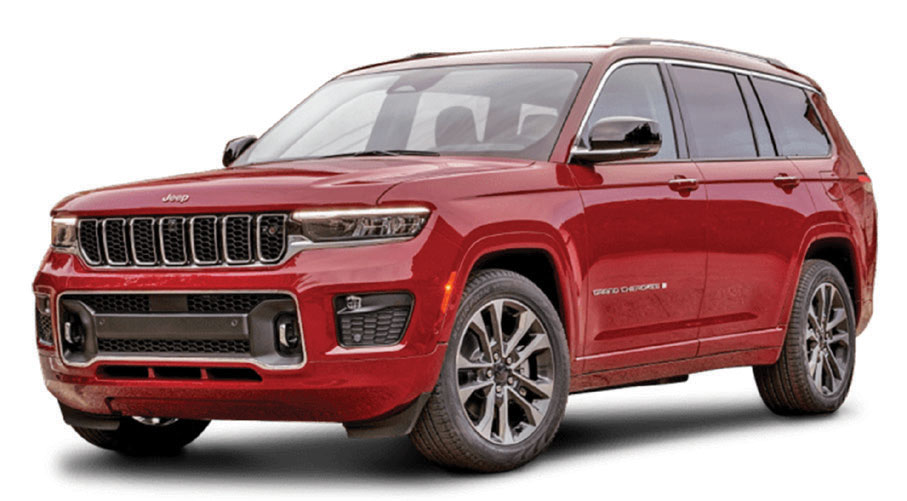 Come test drive The All-New Jeep Grand Cherokee L. Equally spacious and luxurious, this 3rd row SUV is the perfect addition to any driveway. Celebrate the holidays in comfort and style. Find it at Firkins!
---
Flight to the North Pole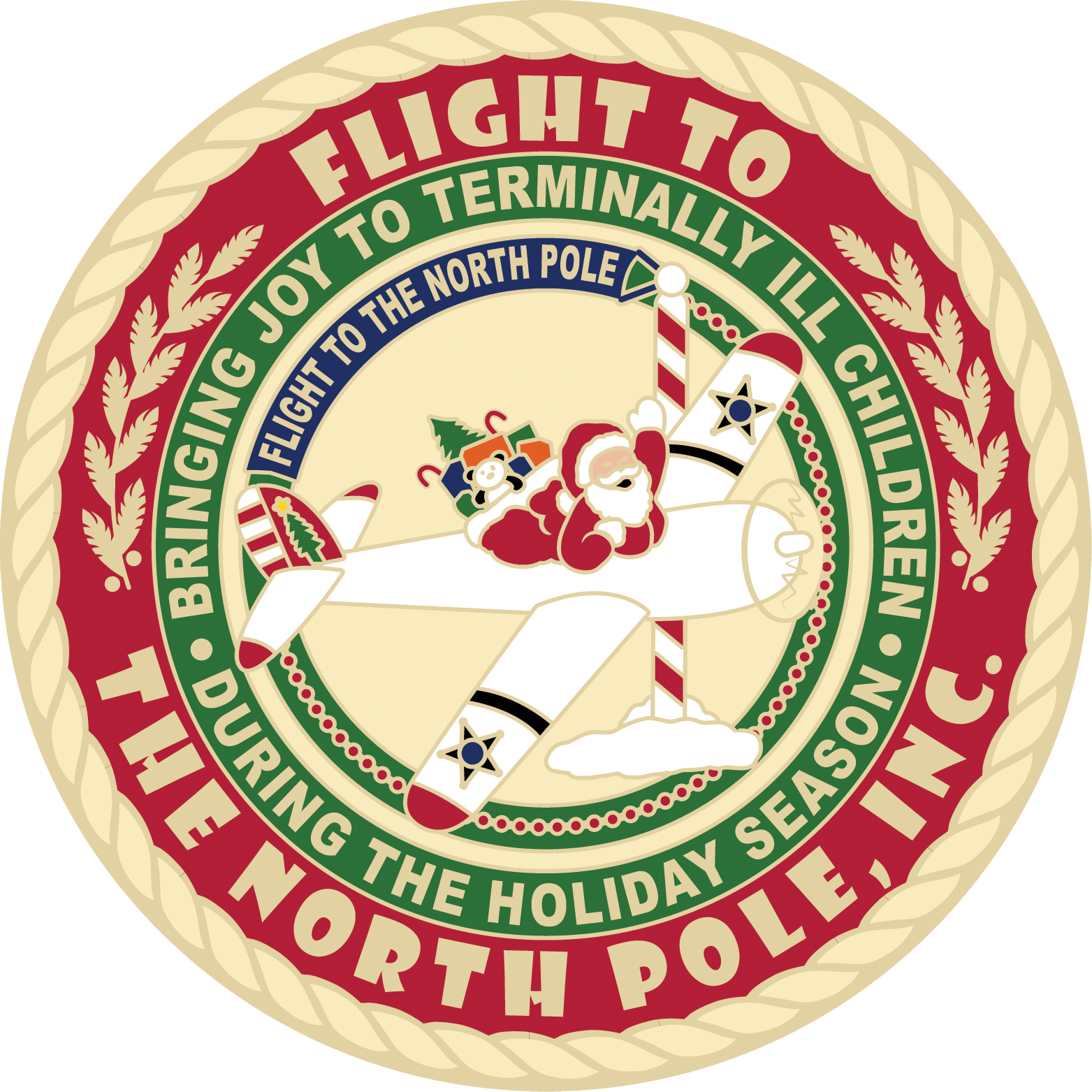 Flight To The North Pole has been around for over 37 years. The Foundation helps hundreds of terminally ill children in Manatee/Sarasota counties experience a Christmas Wonderland to help them enjoy time away from the stresses of their illnesses for a day. The harsh reality is for some it could be their last Christmas. Please be a Hero to these children and Donate Today!
---
Golf Car Outlet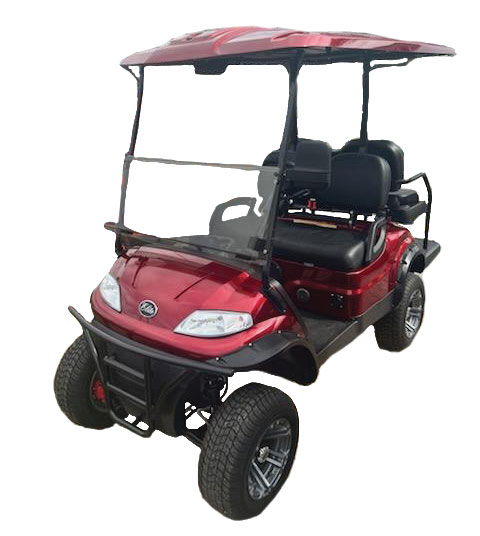 Golf Car Outlet is family owned & operated with 20+ years of golf car experience. Whether you're looking to a purchase new or used car we can customize, refurbish or repair your golf car. We are an authorized Dealer for Elite EV, Yamaha, Vivid EV, LSV golf cars along with Trojan and Lithium batteries! Merry Christmas from GCO Team & The Miller Family!
---
Le Macaron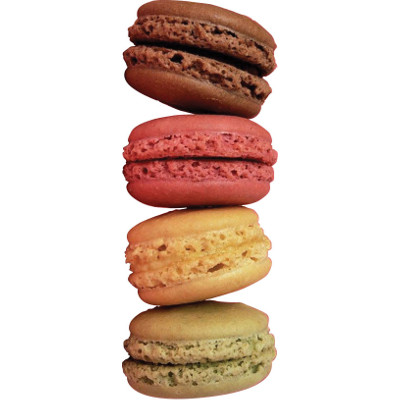 Handcrafted by our team of French chefs, these classic pastries come in unique flavors like Sicilian Pistachio & Mango Jam. We use the finest gluten free ingredients. Visit our pâtisserie to enjoy French Macarons, quality French gelato, classic French pastries, European-style beverages & homemade candies. Try our Seasonal Macaron, Gingerbread. Order your gift boxes now!
---
Mae Reid Mercantile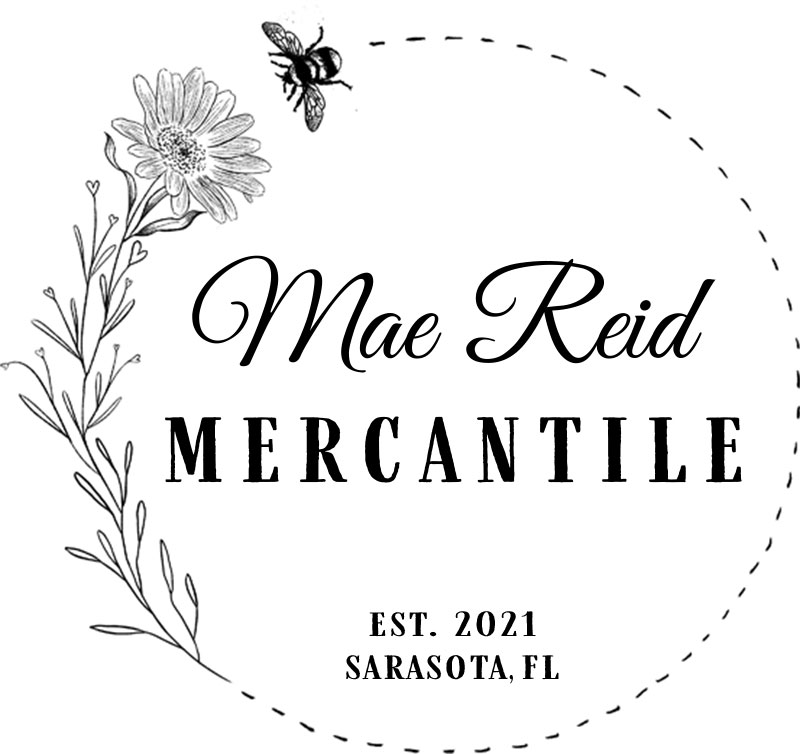 One of Sarasota's newest and truly unique shopping destinations. Find fanciful gifts & irresistible treasures in this nostalgic location! Locally owned and proud to offer American made decor, accessories & gifts. Stop in, stroll and find something special this season! Happy Holidays!
---
Manasota Flooring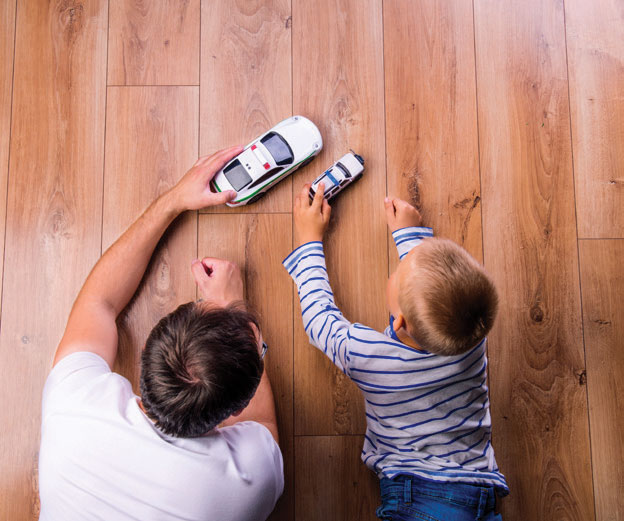 Founded in 1973, we are a family-owned and operated business with 40+ years of flooring experience and expertise. Our showroom sales consultants are very knowledgeable and will help you choose the perfect flooring to fit your lifestyle and budget. We will give you all the information you will need for any type of flooring you're interested in, whether home or business.
---
Molly Maid of Sarasota, Manatee & Charlotte Counties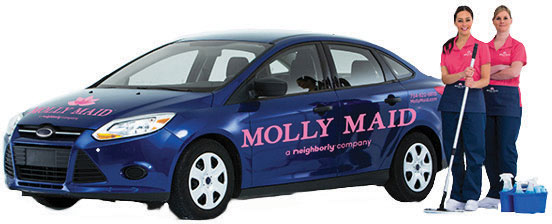 Holidays are stressful! Choose Molly Maid for all of your holiday cleaning needs, before and after the Holidays. Let us do all the work while you relax and enjoy your family and friends. We even offer gift certificates for those hard to buy for on your list. Happy Holidays from Molly Maid.
---
Players Theatre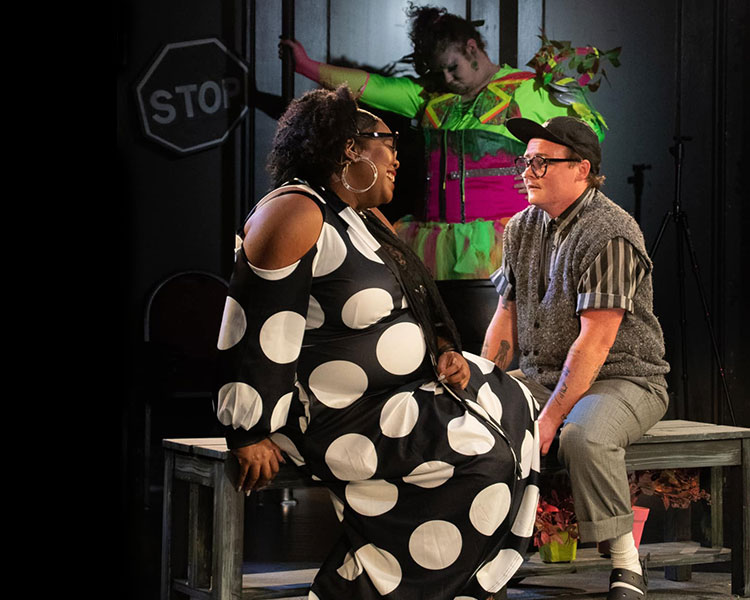 Captivating, inventive, passionate and community-driven, there's something for everyone at The Players Centre. From contemporary musicals to classic plays, each production is a memorable experience for the community, by the community all year long. Visit our in-the-round theatre space to get a unique seat at our upcoming shows "Proof,"Always..Patsy Cline" and "Godspell."
---
Shelly's Gift and Christmas Boutique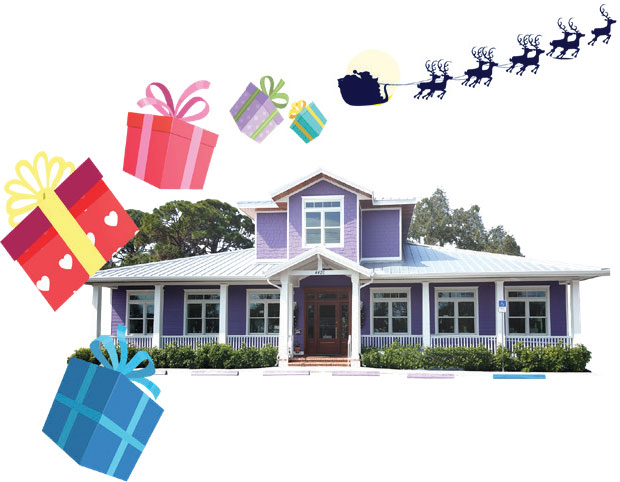 We've been getting ready for this all year! Shelly's is your year round source for the perfect gift. But Christmas is our time to shine. And twinkle, and glimmer and glow. Whether your style is Traditional, classic, modern or rustic we have what you need for your holiday decor.
---
Tailored Closet & Premier Garage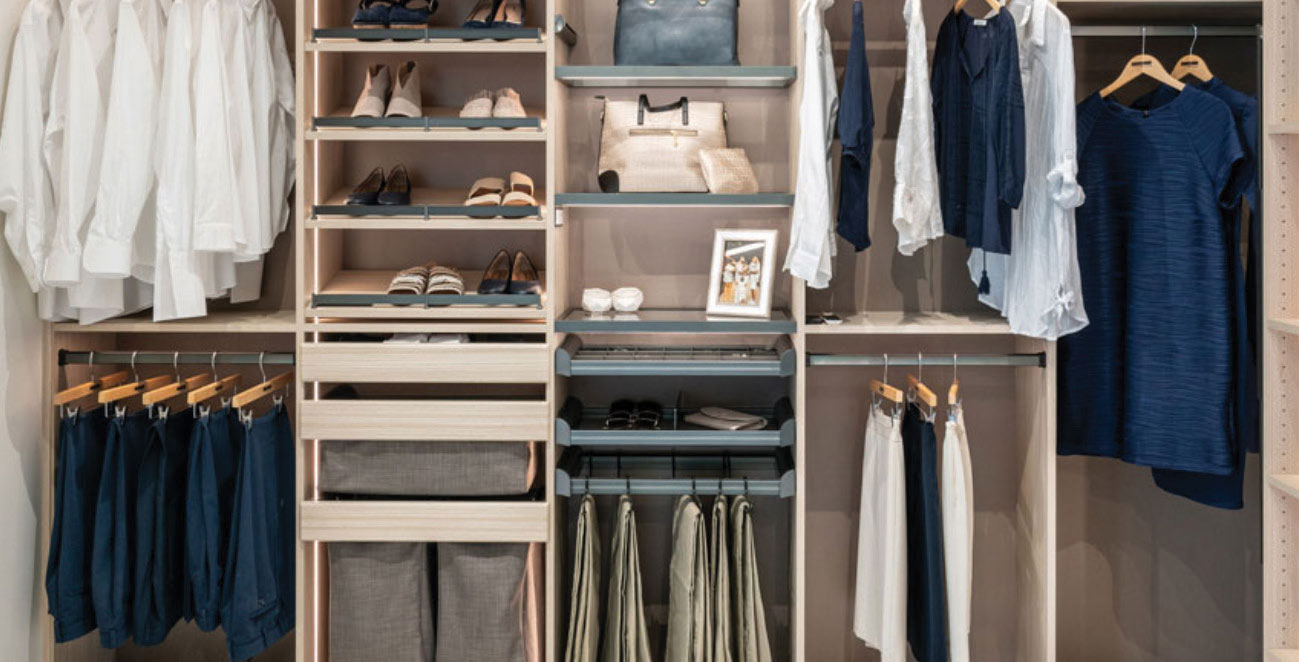 Give a truly tailored gift they will love everyday! As your locally owned, whole home organizational specialists, we are dedicated to bringing outstanding service and personalized organization solutions to you. The owner, Steve Jacoby will work closely with you to be sure your closet, garage and other interior spaces turn out exactly the way you want. Happy Holidays!
---
The Center of Anna Maria Island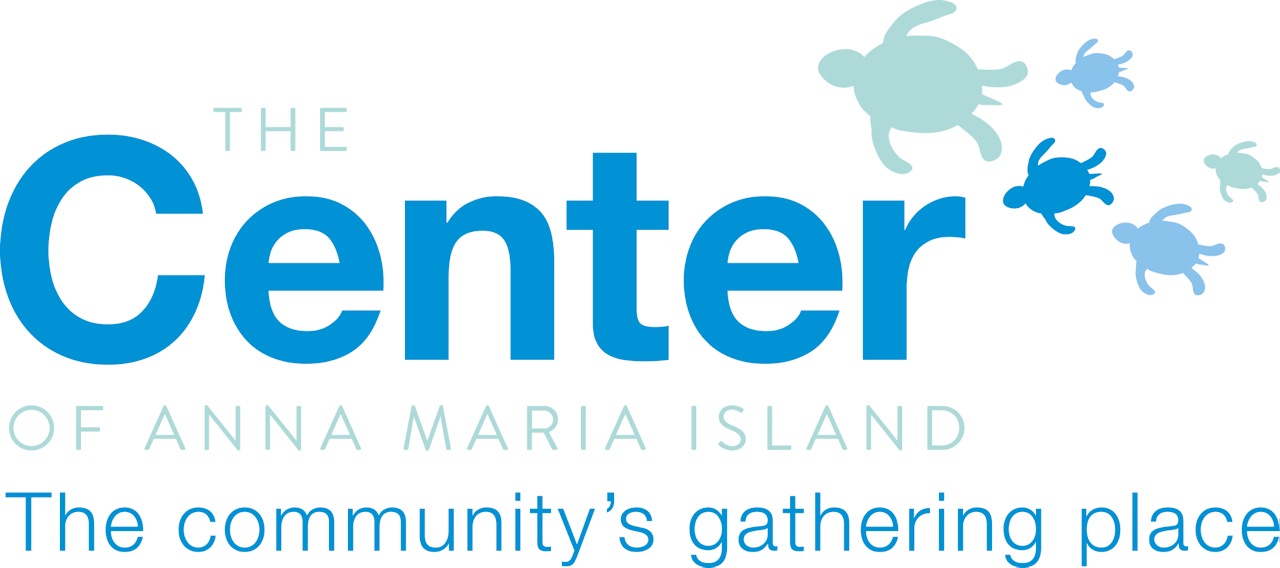 The Center of Anna Maria Island is a non-profit community center that focuses on the community and open to all. They host the Bradenton Gulf Island Concert Series that includes exciting artists from the past and present. This year's concert dates are Dec. 10th, Jan. 21st, Feb. 25th and Mar. 21st. Get your tickets now at CenterAMI.org/events. Makes a great holiday gift!
---